Snowy's ill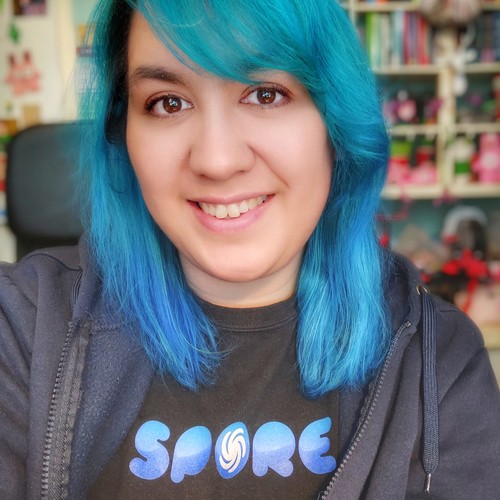 I'm a Dutch designer and artist. I run 2 Etsy shops. On Rosana Kooymans: Art & Design I mostly sell Freezer Bunny plushies and hand drawn illustrations. And on Retro Hugs I sell planner and craft supplies.
I'm crazy about my Filofax and Carpe Diem planners, and I also create custom inserts and stickers for planners.
In my spare time you can find me gaming/creating on SNW. I stream twice a week on Twitch.
I love my geeky hubby and our 3 creative, geeky sons!
On this blog you can find some of my crafty projects (including handmade cards), illustrations, design projects, photography, family life and my health journey. I record the occasional video too, and plan on recording more crafty and planning videos soon. So keep an eye on my blog.
Wednesday, March 15, 2006 - 14:06
I've been feeling the urge to blog lately, but then again, I didn't want to. It started last week on Monday. Snowy got ill. Not just a little ill, but the same type of illness Gizmo and Kirby experienced. He refused to eat, wouldn't drink either. He visited the cat toilet a lot and just lay in a quiet corner somewhere hoping others would leave him alone. I really craved a visit to the vet, I did not feel the need to wait until the morning after, knowing he might die during the night. So I panicked and I called my mum hoping she'd be willing to drive 25 km to the vet.
The vet examined Snowy and discovered that he was suffering from struvite bladder stones. And it was a good thing of me to show up that night. If I had waited until the morning after, Snowy would not have made it during the night. Snowy needed to stay for a few days at the veterinary. The vet "emptied" Snowy's bladder and catheterized Snowy. On Thursday I was allowed to take Snowy home. It cost a lot, but it was worth the money in my personal opinion. I received a special veterinary diet and some medication. I also received a list of tips and things. On Thursday and Friday, things seemed to be going well. On Saturday it changed again. At night Snowy refused to eat all of his food (and I prepared his food with the medication in it, because that was the only way to make him take the medication). At first I thought this was caused by the fact that I gave him food in the afternoon, because I didn't want him to be hungry. But it wasn't like that. Because he became ill again on Sunday morning, just like he was on the previous Monday. I called my vet because I was afraid it was the struvite again. And I was right, again.
And here we are, Wednesday afternoon. I just received a phone call from the vet. Snowy cannot come home just yet. Yesterday, they removed the catheter and that went well. But today it became worse. The vets will take some x-ray pictures to see whether they can remove the struvite another way. I'll hear more about that tomorrow. But he probably won't be coming home tomorrow. I'll just sit here and wait nervously. I don't want to lose Snowy