New phone *proud*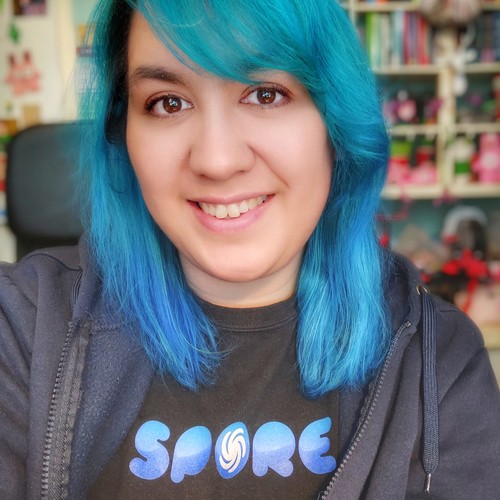 I'm a Dutch designer and artist. I run 2 Etsy shops. On Rosana Kooymans: Art & Design I mostly sell Freezer Bunny plushies and hand drawn illustrations. And on Retro Hugs I sell planner and craft supplies.
I'm crazy about my Filofax and Carpe Diem planners, and I also create custom inserts and stickers for planners.
In my spare time you can find me gaming/creating on SNW. I stream twice a week on Twitch.
I love my geeky hubby and our 3 creative, geeky sons!
On this blog you can find some of my crafty projects (including handmade cards), illustrations, design projects, photography, family life and my health journey. I record the occasional video too, and plan on recording more crafty and planning videos soon. So keep an eye on my blog.
Monday, April 3, 2006 - 05:53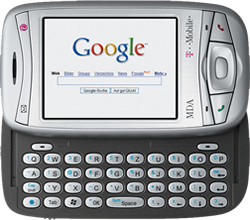 I recently bought a new mobile. Or actually, a PDA. I'm the proud owner of the MDA Vario (T-mobile). I've been wanting to buy a new phone for a while. A new phone with extras like a camera... It's quite useful. I can go online wherever I want, when I want. It's not really the best way of surfing certain websites, but it's possible and that's something...
My previous (smart)phone was a SPV E200. With the phone itself, I was quite happy. But the contract eventually started to bug me. I received "spam", which is the new trend these days, spam on your phone. My ass, I don't want spam on my phone I didn't ask for. And Orange told me they couldn't stop it. I had to contact the company or person that spammed me. I did some research and found who sent the spam. And there "supposedly" was a way to stop the spam. Of course I tried this, but I kept on receiving the same spam every day. Three text messages a day, whether you asked for it or not. Any idiot can sign you up on some website (or wherever they get the numbers from) and you'll have to pay for it, literally too. And it sucks.
Luckily I have a new phone with a brand new and fresh contract and I'm pretty proud