So, what's happened?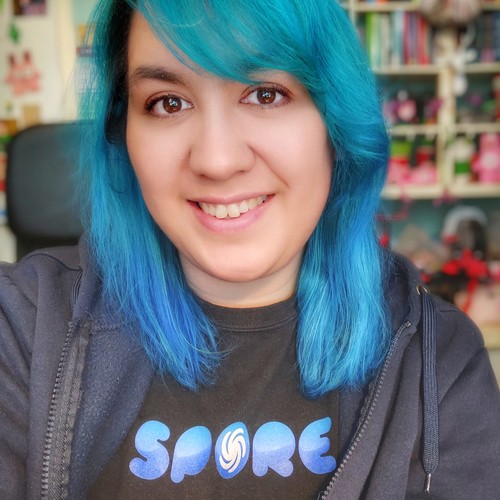 I'm a Dutch designer and artist. I run 2 Etsy shops. On Rosana Kooymans: Art & Design I mostly sell Freezer Bunny plushies and hand drawn illustrations. And on Retro Hugs I sell planner and craft supplies.
I'm crazy about my Filofax and Carpe Diem planners, and I also create custom inserts and stickers for planners.
In my spare time you can find me gaming/creating on SNW. I stream twice a week on Twitch.
I love my geeky hubby and our 3 creative, geeky sons!
On this blog you can find some of my crafty projects (including handmade cards), illustrations, design projects, photography, family life and my health journey. I record the occasional video too, and plan on recording more crafty and planning videos soon. So keep an eye on my blog.
Monday, September 11, 2006 - 09:48
I should write something in here. I should blog, since the last time was in April? The problem is, that I don't know where to start and I've got so many things to do. Half the time I don't feel like blogging because I'm either too busy or just too bored.
Until now, this isn't going anywhere, is it?
There have been so many things to write about. Let's just try to sum them all up. In May this year, I went to Los Angeles, to go to E3. This has been such an experience. I didn't get to write anything until now about E3. I am still planning to write an article on Spore for SporeNetwork though, with screenshots of course.
I have been given the chance to play Spore myself. In July this year, I was invited by Maxis in Redwood City (near San Francisco), to review Pets for PC, consoles and handhelds. This was so awesome! My reviews will be online soon on SimsNetwork.
And in August this year, I went to Leipzig in Germany, to play Spore (again) on the Games Convention and I also had my picture taken with Will Wright.
Let's see. That's three awesome trips in just four months. That's not healthy...

Or maybe it is. And considering that E3 2006 was probably the last E3 like we know it, it was well worth going. I can imagine that some of my acquaintances and friends are jealous, I know I would be.
Our members on SimsNetwerk have been given the chance to meet Junior, our little mascot. He's so cute, it makes some people sick to their stomach.
I moved into dorms in July, simply because I needed a place to stay and since I'm enrolled as a student at CMD (communication & multimedia design).
I guess a lot has happened.