Old blog posts retrieved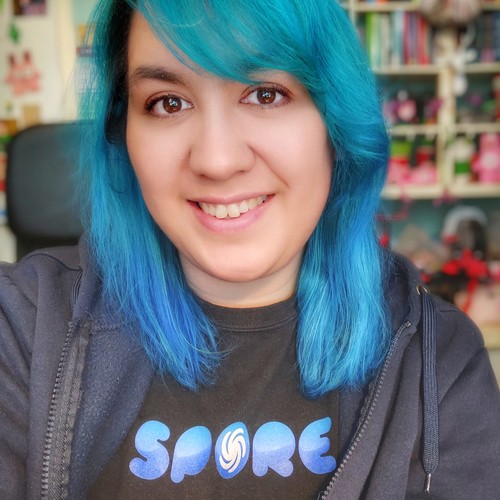 I'm a Dutch designer and artist. I run 2 Etsy shops. On Rosana Kooymans: Art & Design I mostly sell Freezer Bunny plushies and hand drawn illustrations. And on Retro Hugs I sell planner and craft supplies.
I'm crazy about my Filofax and Carpe Diem planners, and I also create custom inserts and stickers for planners.
In my spare time you can find me gaming/creating on SNW. I stream twice a week on Twitch.
I love my geeky hubby and our 3 creative, geeky sons!
On this blog you can find some of my crafty projects (including handmade cards), illustrations, design projects, photography, family life and my health journey. I record the occasional video too, and plan on recording more crafty and planning videos soon. So keep an eye on my blog.
Thursday, May 24, 2007 - 15:57
I love blogging. I don't know why exactly. Maybe it is because I am a busy body and sometimes I can't find time to chat with my friends. It's so much easier to just blog everything that happens in my life, because all my friends can read that just at once. People can reply on my blog posts. This often results in some kind of online conversation between friends. The fun part about that is, that these 'logs' won't get lost.
Although...
I've been a blogger ever since I've been making websites. And I've been making websites since 2001. Well I have made some websites before 2001, but I do not feel the desire to share these with any of you

They're also gone. The problem with me is that I have too many websites. Some of these have grown too big and therefore I had to get my own server in 2003. I shared this server with someone else. And this sometimes caused problems, like crackers (people who call themselves hackers but are not worth it). And crackers just love to destroy websites from amateurs like myself back on those days. It's because of these crackers that I've lost so many blog posts in the past. Which is a shame really, because looking back, I do miss certain parts of my 'blogging life'. And I can't retrieve them. At least not all of them.
I found a few blog posts back today. I honestly doubt I will ever find any other old blog posts back. But never say never, right? The blog posts that I could retrieve, are from June, July and August 2005.
Right now, archives won't show up. I can't figure out why. I have a test blog on my pc where I run the same theme, and that one does show archives. Maybe it has something to do with the new Wordpress? I don't know. But it's quite frustrating.