SNW 2006-2008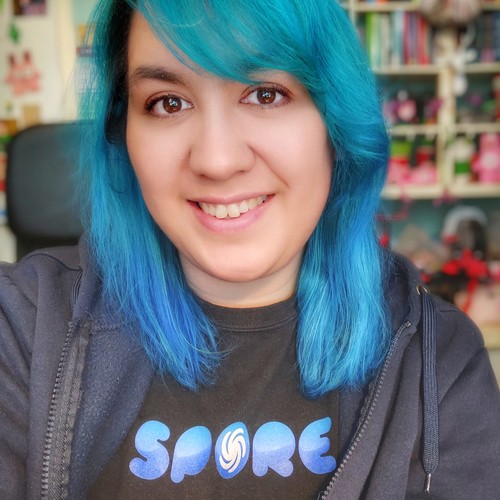 I'm a Dutch designer and artist. I run 2 Etsy shops. On Rosana Kooymans: Art & Design I mostly sell Freezer Bunny plushies and hand drawn illustrations. And on Retro Hugs I sell planner and craft supplies.
I'm crazy about my Filofax and Carpe Diem planners, and I also create custom inserts and stickers for planners.
In my spare time you can find me gaming/creating on SNW. I stream twice a week on Twitch.
I love my geeky hubby and our 3 creative, geeky sons!
On this blog you can find some of my crafty projects (including handmade cards), illustrations, design projects, photography, family life and my health journey. I record the occasional video too, and plan on recording more crafty and planning videos soon. So keep an eye on my blog.
Thursday, December 6, 2007 - 09:32
The title of this blogpost might suggest the time period that SNW has been online (which is false, it's been online since 2004) and that it's closing down. But fortunately it's not!

No, that title is there because in 2006, the 'looks' and content changed drastically for SNW. I then also added Simpedia, where members could find everything there was to know about their games.
I'm currently working on SNW again. I've been occupied with many other things for the past 12 months and I just think it's time to bring things back to life again. In the beginning of 2007 I designed a complete new website for SNW. It wasn't finished completely, but if I had spent a few days more on it, it would have been done. Somehow, I was too busy with other things (being pregnant being one of them). And for some reason, I felt like the new layout was missing something. So I left it the way it was.
But now the time has come for me to create something new again. I won't show you the all new SNW yet though. You'll just have to wait for that to get published

I can however show you what SNW looked like back in September 2005: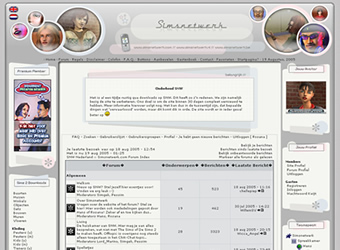 Not that bad, right? Well, I won't be lying if I say that MANY people want this layout back. People used to be able to choose between all the 'themes' I created. For SNW, I created over 20 themes. I took all of them offline because of the new website (content wise), all the older layouts were outdated and couldn't be used within the new website. Since the beginning of 2006, people haven't been able to choose anything anymore. Almost every member was happy with the current SNW anyway (at least for a while).
The good news is -and I've always promised this to my loyal members- that I will be bringing the popular themes back. This silver edition was one of the favorites. So I'm currently creating a newer version that somewhat looks like the old one, but is still very different, new and refreshing. I've learned what's most important for my members. And that is to keep the main navigation the same and therefore recognizable in each new theme. If members decide to stay offline for a longer period of time and come back eventually, they might not recognize the website because of its new looks. If they see something recognizable in each theme, they will know they're visiting the right website.
I will show some screenshots soon when the new design is almost complete. I know my members are looking forward to it

Besides the look of SNW, I'm also changing many other things within the website. But I won't be telling what they are until it's done