SNWeblogs live, Part 3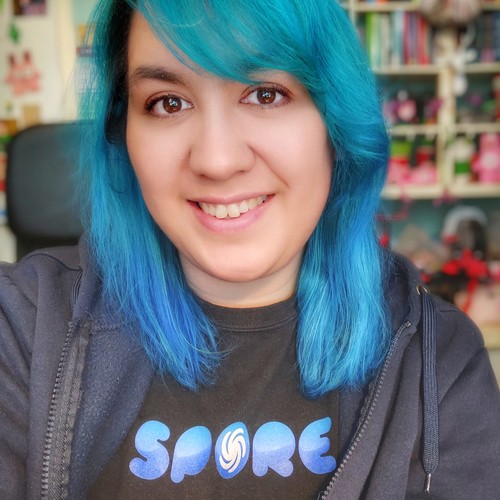 I'm a Dutch designer and artist. I run 2 Etsy shops. On Rosana Kooymans: Art & Design I mostly sell Freezer Bunny plushies and hand drawn illustrations. And on Retro Hugs I sell planner and craft supplies.
I'm crazy about my Filofax and Carpe Diem planners, and I also create custom inserts and stickers for planners.
In my spare time you can find me gaming/creating on SNW. I stream twice a week on Twitch.
I love my geeky hubby and our 3 creative, geeky sons!
On this blog you can find some of my crafty projects (including handmade cards), illustrations, design projects, photography, family life and my health journey. I record the occasional video too, and plan on recording more crafty and planning videos soon. So keep an eye on my blog.
Friday, February 1, 2008 - 06:27
I've already informed you in previous blogposts (here and here), that we finally launched the SNWeblogs. And I also told you about the people who started blogging on these new blogs. Well, it's time for a third post. Because four more people have started blogging!
The first was Rakki. Rakki has been a team member since 2004. And he started blogging about SNWeblogs and his new car! This blog is in Dutch.

Click here to visit Rakki's blog!
Paul was the second blogger. Paul already started a new (Sims) blog called River's Hill. It's a Dutch blog about the Sims in his neighborhood. But Paul was one of those people who really wanted a SNWeblog. And now he has one! Visit Paul here. His SNWeblog is in English, so our foreign visitors should be able to understand it

The third blogger of part 3 is Seth. Yup, my son. He started blogging too!

Of course, we maintain his blog. He can't even talk, let alone type. He will some day. He's blogged in Dutch about his plush toy rattle called 'Mr. Flower'. Clicky clicky for 'Mr. Flower', errr, Seth

The fourth and last blogger in part 3 is Tamara. Tamara isn't exactly a team member, but she is an active member. And she's been on SNW since 2004, which is quite some time! Tamara has blogged an introduction about her work as a volunteer at a veterinarian. She also blogged about her going to the hospital. This blog is also in Dutch. Do pay her a visit though!
Junior is also one I'd like to mention in this blog post. Junior started blogging in the summer of 2006, so he's not new at all. But he has added a large (new) blogging section about 'The Sims 2 FreeTime' on this blog, all because of an event in Amsterdam in January! It is in Dutch, but I still think it may be worth the look. You can always take a look at the photos (especially his wall of fame!) Junior will try to (mo)blog more often about certain events in the future.
So basically everyone (except a few) have started blogging! That's some good news! Let's hope everyone can keep this up