Spore Preview "feedback"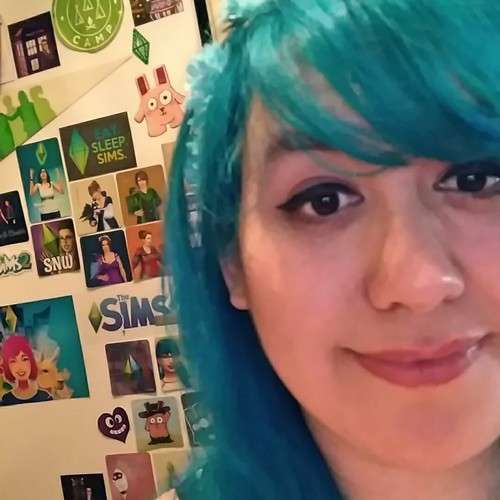 Monday, March 3, 2008 - 13:09
So I recently visited London/Chertsey to play Spore. I had already played with the creature editor on E3 in 2006 and on the Games Convention (Leipzig) in 2006. However, this time, I got to play the game itself.
If you are curious, please do click the image below to read the whole preview. But I'm warning you, there are no screenshots or photos. I was not allowed to take them. Therefore it is not my fault!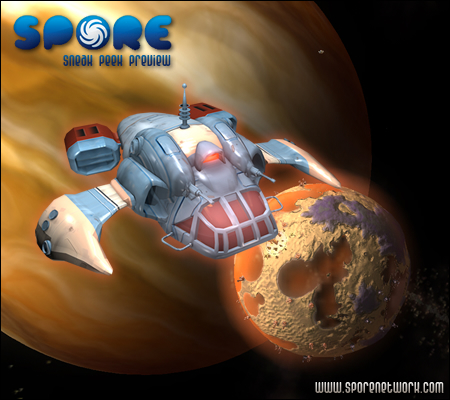 The main reason I'm posting something about the article on my personal blog, is because people are "reviewing" my preview here and there. And some of those people just can't seem to appreciate the article for several reasons.
1. My article was in some ways short (although it is one of the bigger fansite written articles).
2. I didn't add a whole lot of new information.
3. There were no screenshots or photos.
My answers (or should I just call this defending myself?) are very simple:
1. I was invited as a fansite. Press sites get to bring more than one person to an event like this. I was alone, because I was not allowed to bring someone along. Therefore, I had to take notes myself, play PC, DS and mobile version myself, ask questions, basically everything I had to do myself. Which is fine. But we didn't get the whole day to play. Last but certainly not least, the game kept crashing. It was an older built we played with and that had its consequences. That are things I could not have changed. So it's unfair to say I didn't do my best because the article is too short.
2. The above applies to this as well. Too little time, too much to do in the game. Besides, the most important information and facts from the game have already been reviewed by press sites. Also, most people who go and read a preview of Spore, have read every existing article on the net or on paper. This is normal for fans. You want to stay informed of your favorite game. But you can't blame a fansite for lacking new information in a preview they write for your pleasure.
3. The fact that my preview didn't contain any photos or screenshots, was also not my fault. We were not allowed to take any pictures of the game. Afterwards, we were promised to get some exclusive footage. But even before we were allowed to post our articles, these 'exclusive' items were already posted by press websites. So much for the exclusiveness of these screens.
I had a great time during the event. I am very grateful to have been there. I mentioned in my preview I would have liked the idea of having additional screenshots. But we were not allowed to have any. That's how it is and I can't change that. Now it seems people are dragging my preview down on the net, just because of the reasons mentioned above. None of that was my fault. And reading those negative reactions, makes me doubt whether -in the future- I should write a preview at all. The thing that bothers me most is that I tried my very best. But it seems I did my best for nothing, because most readers don't appreciate it. That just sucks.