New blog design for Alex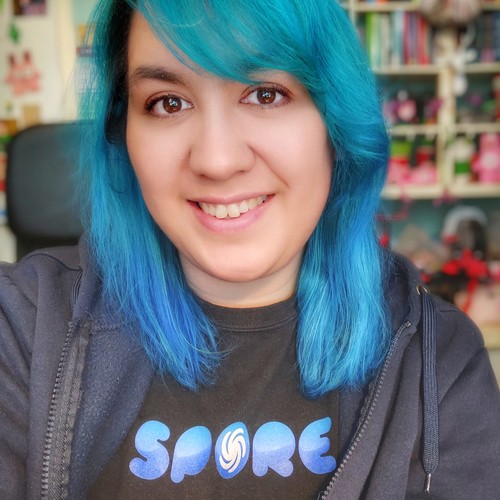 I'm a Dutch designer and artist. I run 2 Etsy shops. On Rosana Kooymans: Art & Design I mostly sell Freezer Bunny plushies and hand drawn illustrations. And on Retro Hugs I sell planner and craft supplies.
I'm crazy about my Filofax and Carpe Diem planners, and I also create custom inserts and stickers for planners.
In my spare time you can find me gaming/creating on SNW. I stream twice a week on Twitch.
I love my geeky hubby and our 3 creative, geeky sons!
On this blog you can find some of my crafty projects (including handmade cards), illustrations, design projects, photography, family life and my health journey. I record the occasional video too, and plan on recording more crafty and planning videos soon. So keep an eye on my blog.
Saturday, May 31, 2008 - 17:31
I had promised Alex a new blog design a while ago. He's a team member on SNW. Our SNW team members were all offered a free blog. Alex is a frequent blogger so I figured he deserved to be the first team member to get a decent custom blog theme!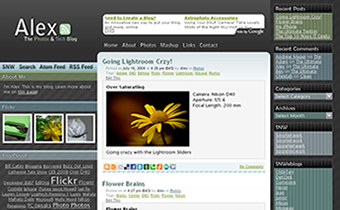 The theme was made for the newest Wordpress (version 2.5.1). It is widget-friendly (two sidebars), something Alex really wished for. The theme is supposed to have a web 2.0, clean and simple look. I think it turned out pretty good. Alex is really happy with his new theme. I myself had fun making it.
Although I have decided to take it slow this week. I haven't had a decent weekend in months. I haven't played any game since the beginning of February. And if it wasn't for those games, I wouldn't even have SNW. I will start working again after the weekend. I'm already working on some new projects. So keep an eye on Miss Design if you want to know what I'm up to!