Is Plurk the new Twitter?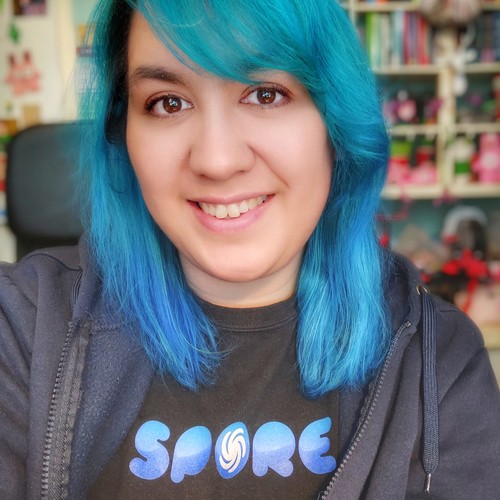 I'm a Dutch designer and artist. I run 2 Etsy shops. On Rosana Kooymans: Art & Design I mostly sell Freezer Bunny plushies and hand drawn illustrations. And on Retro Hugs I sell planner and craft supplies.
I'm crazy about my Filofax and Carpe Diem planners, and I also create custom inserts and stickers for planners.
In my spare time you can find me gaming/creating on SNW. I stream twice a week on Twitch.
I love my geeky hubby and our 3 creative, geeky sons!
On this blog you can find some of my crafty projects (including handmade cards), illustrations, design projects, photography, family life and my health journey. I record the occasional video too, and plan on recording more crafty and planning videos soon. So keep an eye on my blog.
Sunday, June 1, 2008 - 23:34
Another blog post about Twitter? Really? Wow! Well, no, not exactly. I have been pretty inactive for the past couple of days. I was in need of some calm and relaxing activities. It also meant I was going to be offline for a bit. Yes, it's really me. I'm not sick. I just felt like taking it slow for a few days.
So today I came back online, checked Twitter and noticed people talking about Plurk. Quite an interesting name, right? Some people call it 'the new Twitter, except for the downtime'. Well, some people have spoken too soon. Because Plurk has been experiencing some downtime (or at least many server errors) today.
I signed up as well, you can find me here. But so far, I don't really like Plurk. It does look nice, that is true. However, I don't really hate the looks of Twitter either. Here comes the ranting and complaining part. Their servers are hardly stable, but there's already a 'Karma' system. You cannot edit certain parts of your profile unless you have Karma points. And you cannot get Karma points unless you invite people. Well, even though I hate inviting people without a good reason, I did invite Junior to see what it would change. Until now, nothing has changed. The site does reckon my accepted friend invitations, but it doesn't update my Karma. What's up with that? Back to the server issues. I cannot change my avatar because of their server issues. Yet I have to change my avatar in order to get Karma. Strange system so far.
I cannot review a service if I cannot test the features. A huge part of those features cannot be used because I don't have Karma. And another part cannot be used because of the server issues. I guess I'll have to wait until all is stable again.
So far, it does indeed have some similarities with Twitter: the server issues. You can add me on Plurk if you want, but I won't stop using Twitter now Plurk is around. It's too soon and it isn't working properly.