SporeMasters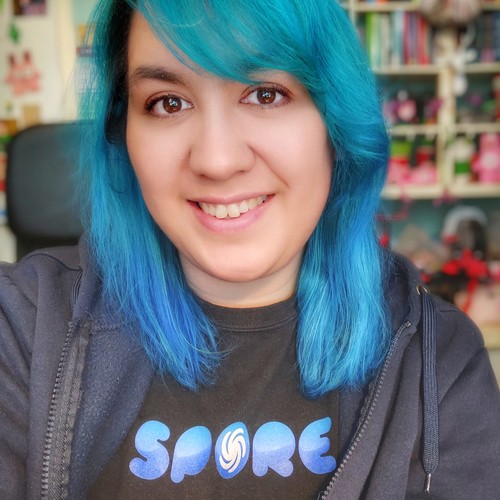 I'm a Dutch designer and artist. I run 2 Etsy shops. On Rosana Kooymans: Art & Design I mostly sell Freezer Bunny plushies and hand drawn illustrations. And on Retro Hugs I sell planner and craft supplies.
I'm crazy about my Filofax and Carpe Diem planners, and I also create custom inserts and stickers for planners.
In my spare time you can find me gaming/creating on SNW. I stream twice a week on Twitch.
I love my geeky hubby and our 3 creative, geeky sons!
On this blog you can find some of my crafty projects (including handmade cards), illustrations, design projects, photography, family life and my health journey. I record the occasional video too, and plan on recording more crafty and planning videos soon. So keep an eye on my blog.
Tuesday, July 22, 2008 - 23:59
I was recently asked by Maxis to become a SporeMaster on the official Spore website. I decided to do it, however I know I won't be able to work there 24/7. I will try my best of course. You won't see me uploading many (if any) creatures on my SporeMasterRosana account though. I'd like to keep those on my "normal" Spore account (Rosana).
I'm not the only one who was asked to become a SporeMaster (that would be weird). I have a lot of company there! See here all the new SporeMasters in alphabetic order:
SporeMasterArti
SporeMasterHydro
SporeMasterRob
I'm looking forward to work with each and every one of these people!
The members on my own Spore sites won't have to worry me being gone too much and not doing anything for SporeNetwork anymore. I'm currently developing a whole new system for our Spore sites. Don't worry! But be patient, because I still have a lot of work to do.