New SNWeblogs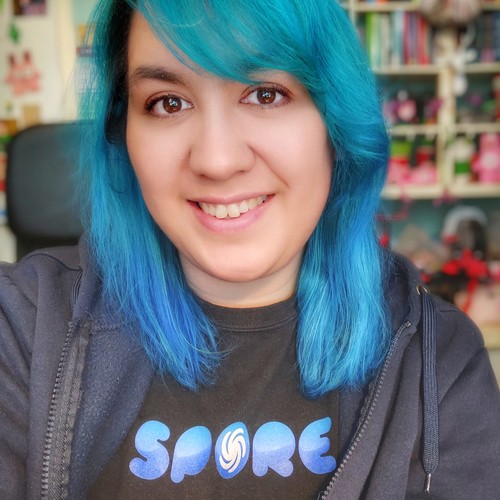 I'm a Dutch designer and artist. I run 2 Etsy shops. On Rosana Kooymans: Art & Design I mostly sell Freezer Bunny plushies and hand drawn illustrations. And on Retro Hugs I sell planner and craft supplies.
I'm crazy about my Filofax and Carpe Diem planners, and I also create custom inserts and stickers for planners.
In my spare time you can find me gaming/creating on SNW. I stream twice a week on Twitch.
I love my geeky hubby and our 3 creative, geeky sons!
On this blog you can find some of my crafty projects (including handmade cards), illustrations, design projects, photography, family life and my health journey. I record the occasional video too, and plan on recording more crafty and planning videos soon. So keep an eye on my blog.
Wednesday, July 23, 2008 - 02:59
Just a quick note to tell you all that Jean and DeKDeS joined our teams. Jean joined our Sims websites as a team member and will be working on the forums. DeKDeS will be helping me out on the Spore websites, as will Hexer. You may already know Hexer from SNW, he has been working on SNW (SimsNetwork) for quite a few years now.
Now, Hexer already joined the SNWeblogs a while ago. However Jean and DeKDeS are new bloggers! Jean can be found here and DeKDeS might use this address every so often

Now the bigger news (don't get me wrong, I love the fact that we have new team members, but I'm short on time and this is my portfolio, so I should focus more on portfolio stuff). I made a fancy template/theme for the SNWeblogs! I promised this a while ago, here it is!
It's widget friendly. It's valid XHTML Strict, valid CSS 2.1 and valid CSS 3. Oh and it matches the current SNW too of course. I will be making another one (for Spore) sometime soon. But for now this will have to do.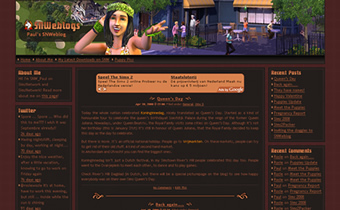 You can view this theme in action on most of the SNWeblog sites. I suggest you view this theme on Paul's SNWeblog though. He has a fair amount of posts and some extra widgets as well, that way you can see what the theme is capable of!