The new Juniorwood!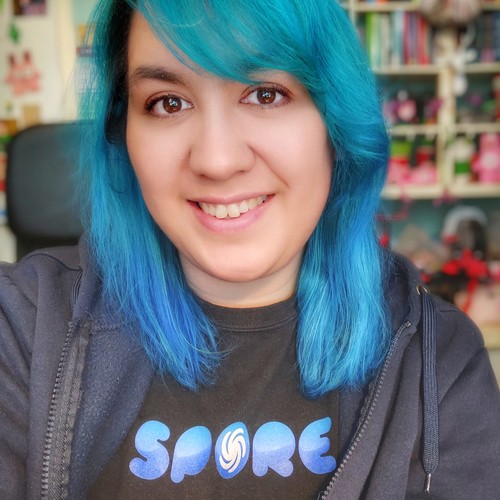 I'm a Dutch designer and artist. I run 2 Etsy shops. On Rosana Kooymans: Art & Design I mostly sell Freezer Bunny plushies and hand drawn illustrations. And on Retro Hugs I sell planner and craft supplies.
I'm crazy about my Filofax and Carpe Diem planners, and I also create custom inserts and stickers for planners.
In my spare time you can find me gaming/creating on SNW. I stream twice a week on Twitch.
I love my geeky hubby and our 3 creative, geeky sons!
On this blog you can find some of my crafty projects (including handmade cards), illustrations, design projects, photography, family life and my health journey. I record the occasional video too, and plan on recording more crafty and planning videos soon. So keep an eye on my blog.
Monday, March 30, 2009 - 19:36
Last month, on Valentines Day, we celebrated two birthdays, ChEeTaH's and mine. Our friends were invited. Some of them couldn't make it unfortunately. But those who were here had a great time as far as I know. We had lots of fun on the Wii dancing on the DDR Hottest Party game. And I spent a lot of time in the kitchen making snacks and dinner. I also released Junior's cool new website called Juniorwood. It's a fabulous and glamorous blog, featuring of course Junior. The website's theme is Hollywood, hence the name Juniorwood! I've had a lot of help from ChEeTaH on this one. We both liked working on it since Junior is our mascotte and cat son

Cool features are the fact that the header changes during the day. It has 4 different views; Morning, Afternoon, Evening and Night. The website of course validates XHTML Strict 1.0, CSS 3.0 and CSS 2.1! Built on Drupal, made with love!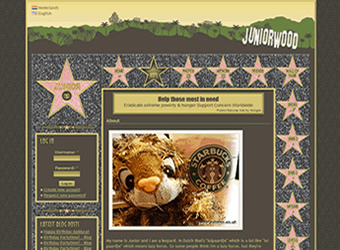 Junior really loves his new website and feedback will be greatly appreciated!