Summer Project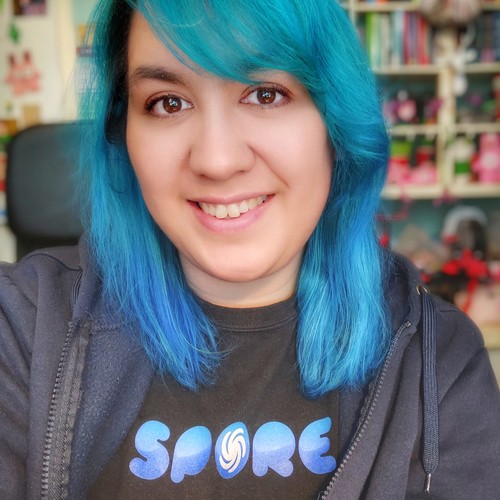 I'm a Dutch designer and artist. I run 2 Etsy shops. On Rosana Kooymans: Art & Design I mostly sell Freezer Bunny plushies and hand drawn illustrations. And on Retro Hugs I sell planner and craft supplies.
I'm crazy about my Filofax and Carpe Diem planners, and I also create custom inserts and stickers for planners.
In my spare time you can find me gaming/creating on SNW. I stream twice a week on Twitch.
I love my geeky hubby and our 3 creative, geeky sons!
On this blog you can find some of my crafty projects (including handmade cards), illustrations, design projects, photography, family life and my health journey. I record the occasional video too, and plan on recording more crafty and planning videos soon. So keep an eye on my blog.
Saturday, May 2, 2009 - 20:00
I haven't blogged in April. I did want to but ended up being too busy so I postponed it every day. To prevent myself from having the same problem in May, I decided to blog today.
I am currently working on a huge project, but I can't tell anything else just yet. It's going to be massive and awesome. I think this will be the best project on my portfolio so far. You will see and hear more about this during the summer.
In the meantime, I'm also still working from time to time on SNW, with news and forums etc. On May 15 I will attend an event for The Sims 3 in The Netherlands. I have attended a Sims 3 event before but this time we'll have hands-on time as well and a visit from MJ Chun. If you have questions about The Sims 3, please be sure to send them to me before May 14.
I still post a daily pic on my 365 blog. Be sure to check it out sometime. People are often surprised with the things they discover there. I post several pictures, one on the front page and when you click it, you often can see more (related) pics and a description. Fun to see and read.
I recently designed a pair of classic K-Swiss shoes. I really hope I make it to the final three, this would mean I get these shoes! But I somehow doubt I will win. Too many people entered the contest already. Over 5500 the last time I checked and that's only for our country. I'm still going to buy new K-Swiss shoes but so far I had no luck finding female K-Swiss shoes. New collection will arrive shortly at a local shoe store.
Oh and there's other good news as well. ChEeTaH is currently saving for a new laptop since the old one is pretty crappy. After we are done saving, we will start saving for my new DSLR. It will take a few years probably before I have it but at least we're starting to save for it now instead of next year.