Hometrainer!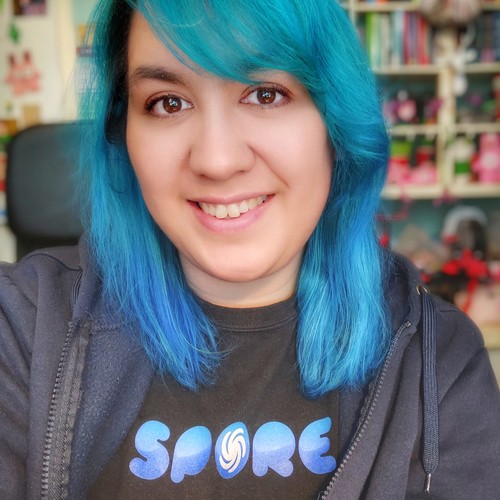 I'm a Dutch designer and artist. I run 2 Etsy shops. On Rosana Kooymans: Art & Design I mostly sell Freezer Bunny plushies and hand drawn illustrations. And on Retro Hugs I sell planner and craft supplies.
I'm crazy about my Filofax and Carpe Diem planners, and I also create custom inserts and stickers for planners.
In my spare time you can find me gaming/creating on SNW. I stream twice a week on Twitch.
I love my geeky hubby and our 3 creative, geeky sons!
On this blog you can find some of my crafty projects (including handmade cards), illustrations, design projects, photography, family life and my health journey. I record the occasional video too, and plan on recording more crafty and planning videos soon. So keep an eye on my blog.
Tuesday, June 2, 2009 - 23:06
I recently borrowed a hometrainer from my in-laws. The hometrainer used to be collecting dust on their attic anyway, while I could really make good use of it! See, I don't have a bicycle. Well, I do have something in our basement that looks like a bike. But it's got so much damage that there is no fixing it anymore and I'd really like to bicycle sometimes. With the hometrainer I can. So yay.
Today...
...I have biked 12 km
...the ride lasted 30 minutes
...I've done an average of 26 km/h
...I've burned 300 calories
...my pulse was between 130 and 140
I'm not going to lie. My right leg really hurts like hell right now. I can feel a bump just above my knee again. My left leg was usually worse, but right now my right leg seems worse with the bump and the pain.