Worked out and gained weight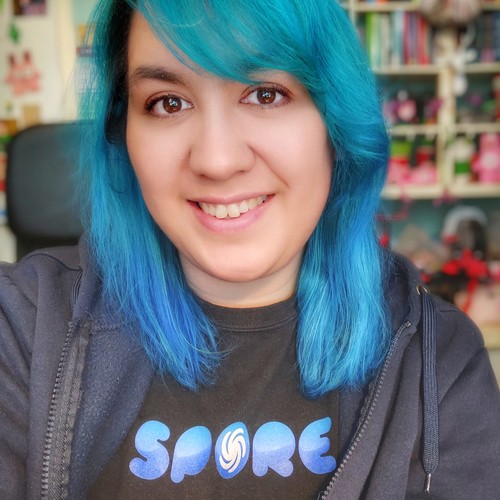 I'm a Dutch designer and artist. I run 2 Etsy shops. On Rosana Kooymans: Art & Design I mostly sell Freezer Bunny plushies and hand drawn illustrations. And on Retro Hugs I sell planner and craft supplies.
I'm crazy about my Filofax and Carpe Diem planners, and I also create custom inserts and stickers for planners.
In my spare time you can find me gaming/creating on SNW. I stream twice a week on Twitch.
I love my geeky hubby and our 3 creative, geeky sons!
On this blog you can find some of my crafty projects (including handmade cards), illustrations, design projects, photography, family life and my health journey. I record the occasional video too, and plan on recording more crafty and planning videos soon. So keep an eye on my blog.
Thursday, August 20, 2009 - 10:52
I gained some weight again this past month (about 500 gram). So it's not that much, but I would rather lose 500 gram than gain it. Obviously. I am convinced I will lose it again. And yet it is a bummer everytime you go and weigh yourself and see you gained weight. I had this nice chart which was going down. Now it's gone up again. Ah well, I'm taking it slow at the moment. Birthdayparties and family barbecues will always stir things up a little.
I did try to workout everyday this week. But I have to be honest and admit that I can't last longer than 5 minutes each time I try. Normally I would pursue but my heart rate will go between 140 and 150 and that just frightens me. Obviously the heat doesn't help this. Normally it's much lower.
Monday I biked 2 times:
5:06 minutes, average of 17km/h, burnt 39 calories, distance was 1.4km, average pulse was 131.
5:05 minutes, average of 17km/h, burnt 39 calories, distance was 1.4km, average pulse was 140-150.
Tuesday I biked 1 time, and quite short:
3:05 minutes, average of 17km/h, burnt 24 calories, distance was 0.9km, average pulse was 140.
Also I gained 500 gram since July 29, 2009.