Yay, I have a new belt!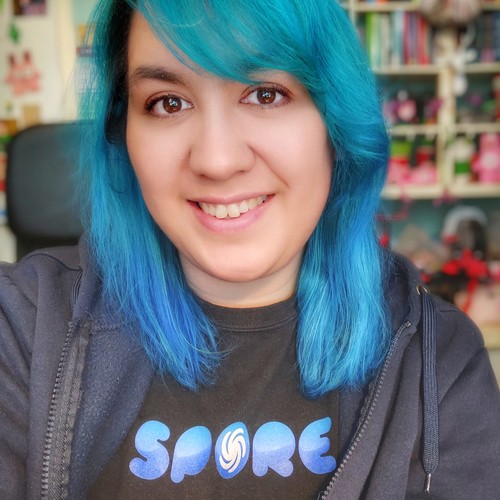 I'm a Dutch designer and artist. I run 2 Etsy shops. On Rosana Kooymans: Art & Design I mostly sell Freezer Bunny plushies and hand drawn illustrations. And on Retro Hugs I sell planner and craft supplies.
I'm crazy about my Filofax and Carpe Diem planners, and I also create custom inserts and stickers for planners.
In my spare time you can find me gaming/creating on SNW. I stream twice a week on Twitch.
I love my geeky hubby and our 3 creative, geeky sons!
On this blog you can find some of my crafty projects (including handmade cards), illustrations, design projects, photography, family life and my health journey. I record the occasional video too, and plan on recording more crafty and planning videos soon. So keep an eye on my blog.
Monday, August 31, 2009 - 13:25
I have even more good news today. I got a new belt from my family last weekend. Well I didn't really get it. I have to pay it back to Laura (sis-in-law), but we made a deal that I will donate the money to Lisanne (other sis-in-law) for her project in Ghana. So the money is spent on a good cause. The belt is way too big by the way. So I have to go to the locksmith this week and have them create more holes in the belt. About 4 or 5 should do the trick. I hope I can go back every now and then to have more holes punched.

Maybe I should explain what's so special about a new belt. Well. Considering my height and my weight, I couldn't get a belt in a normal clothing store. All of them would be too short. I have bowel issues. I take medication every day to prevent this from getting any worse. But it still messes with my body. It's also the main reason I can't lose a lot of weight around the belly. Hence a bigger belt was needed!