Where to buy games and books?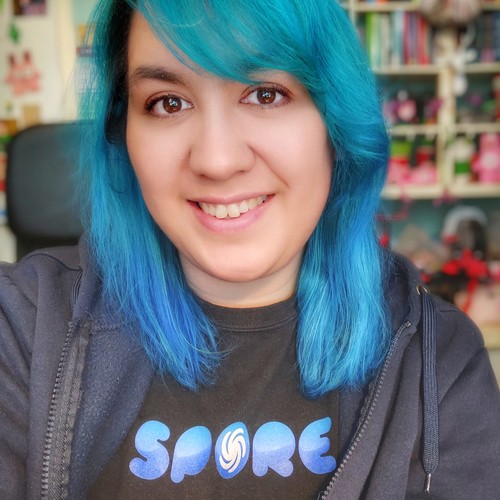 I'm a Dutch designer and artist. I run 2 Etsy shops. On Rosana Kooymans: Art & Design I mostly sell Freezer Bunny plushies and hand drawn illustrations. And on Retro Hugs I sell planner and craft supplies.
I'm crazy about my Filofax and Carpe Diem planners, and I also create custom inserts and stickers for planners.
In my spare time you can find me gaming/creating on SNW. I stream twice a week on Twitch.
I love my geeky hubby and our 3 creative, geeky sons!
On this blog you can find some of my crafty projects (including handmade cards), illustrations, design projects, photography, family life and my health journey. I record the occasional video too, and plan on recording more crafty and planning videos soon. So keep an eye on my blog.
Wednesday, October 7, 2009 - 12:57


I used to buy my games in The Netherlands. And I would go to the store myself to buy them, as I didn't want to have any shipping added to the price. But for the past few years I noticed out country is very expensive, and games are not an exception. As you may know, I'm a true Sims games collector. I have over 100 Sims games myself, so that's without the games ChEeTaH has! If you play Sims games, and you have all expansion packs, then you know this will eat your paycheck (or allowance). So when I see a chance to save money on games, I definitely will!
Jud from Simprograms was talking about the The Sims 2 Best of Business Collection on Facebook yesterday. And that reminded me of the The Sims 2 University Life Collection. I still needed to buy both games. So I went to see online how much they will cost in The Netherlands. It will cost €30 per game. So two games will be about €60. That's without shipping. Right now, €60 is more than $88!
Now let's see how much the games cost at GameStop (the only one that had both of these collections). GameStop sells these games at $19.99 per game. Let's say 20, so both games are $40. The shipping is also 20, because it has to be shipped from the US to The Netherlands. $60 total. That's a little more than €40. A difference of €20. That money I saved is money I can spend on other things. More games, or books.
As for the fact that these games I ordered are English only, that's okay. I play all my games in English anyway. Usually the Dutch translation is so bad I'm annoyed while playing. And I'm not the only one. Most of my team members and friends play the games in English because of this.
So that was my story why I buy my games in the US or the UK, simply because it's cheaper there. It of course depends on the game also. Some games are so expensive, I have to pay extra money to import them to my country. It then ends up being more expensive than when I buy them here. So it really just depends, but in general I tend to look at games in other countries.