MySims Agents reviews coming soon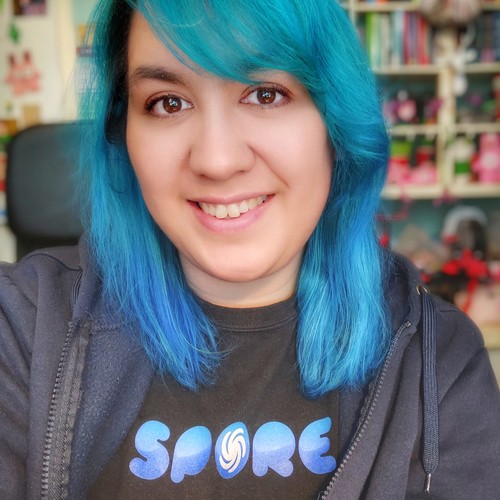 I'm a Dutch designer and artist. I run 2 Etsy shops. On Rosana Kooymans: Art & Design I mostly sell Freezer Bunny plushies and hand drawn illustrations. And on Retro Hugs I sell planner and craft supplies.
I'm crazy about my Filofax and Carpe Diem planners, and I also create custom inserts and stickers for planners.
In my spare time you can find me gaming/creating on SNW. I stream twice a week on Twitch.
I love my geeky hubby and our 3 creative, geeky sons!
On this blog you can find some of my crafty projects (including handmade cards), illustrations, design projects, photography, family life and my health journey. I record the occasional video too, and plan on recording more crafty and planning videos soon. So keep an eye on my blog.
Monday, October 12, 2009 - 12:12
Just a quick note to let you know that I'm very busy at the moment working on my fansites, one of them being SporeNetwork. I've participated in DeKDeS's DNA Challenges. You can view my (older challenges) entries here!
Furthermore I bought MySims Agents for both Nintendo Wii and Nintendo DS. Paul promised to write a DS review for MySimsNetwork, while I'm writing the Wii review. This will appear on MySimsNetwork very soon! Keep an eye on the websites

Oh and if you're a Facebook user and you like my fansites SimsNetwork, MySimsNetwork and SporeNetwork, join SNW on Facebook! We keep you up to date about anything new on our sites.