Lipedema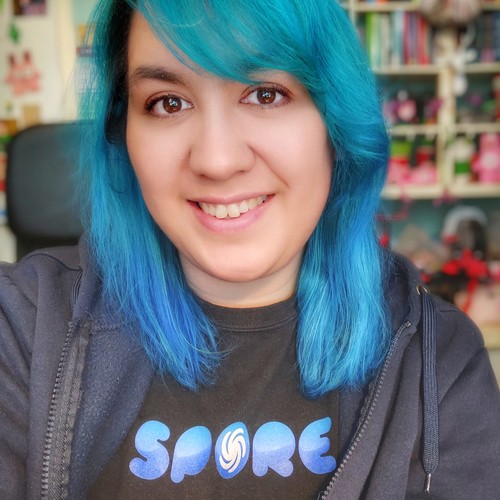 I'm a Dutch designer and artist. I run 2 Etsy shops. On Rosana Kooymans: Art & Design I mostly sell Freezer Bunny plushies and hand drawn illustrations. And on Retro Hugs I sell planner and craft supplies.
I'm crazy about my Filofax and Carpe Diem planners, and I also create custom inserts and stickers for planners.
In my spare time you can find me gaming/creating on SNW. I stream twice a week on Twitch.
I love my geeky hubby and our 3 creative, geeky sons!
On this blog you can find some of my crafty projects (including handmade cards), illustrations, design projects, photography, family life and my health journey. I record the occasional video too, and plan on recording more crafty and planning videos soon. So keep an eye on my blog.
Monday, December 21, 2009 - 00:46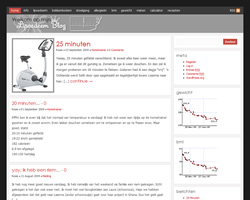 I have enough hobbies already so I don't really need to add too many websites to my collection. But there are just a few more sites I will be adding in 2010. I will be telling you about these projects in December, to prepare you!
If you're reading this blog, there's a chance you know me. If not, I should tell you I have a disease called lipedema. It's something I got during the second trimester of my pregnancy. I gained more than 50-60 kilos within a few months. My eating habits were pretty healthy and I did not have a car whatsoever so I had to walk everywhere. Yet I was so bloated and we didn't understand. Now, years later, I finally know what it is. The only issue is that there is no cure for this disease. And there's a high chance it will get worse. That's why I'm fighting to prevent it from getting worse.
For a while now, I've been monitoring my food, weight, BMI, activities and so on. I do this on a private blog. This is really nice for myself so I can see what I've accomplished so far by myself. I will continue this in 2010. I've been slacking a little lately because of deadlines, emotions and the holidays of course. But I will definitely start again in 2010.
The problem with lipedema is that many women have this disease, but don't know about it. There are a few very good sources online with information and all that. But I was looking for a message board with fellow patients. I found just one (Dutch) lipedema forum. And I registered immediately of course. But when I was finally logged on, it said I couldn't post because the board admin had not paid to extend the board. They passed 500 messages or so and after that you need to start paying the host. It's ridiculous. But I was sooo sad over this. I thought I had finally found some women and girls with the same issues so I could share experiences.
At first I was sad and angry at the same time. Then I came up with an even better idea. Why don't I start a lipedema forum myself? I have the knowledge, the opportunity, and experience. So that's exactly what I'm going to do in 2010. I have to finish some other projects first. But this is definitely one of the things on my to do list of 2010. It's important to be able to talk with people who have the same disease. Your family can be so supportive but sometimes you just want to chat with people who go through the same as you.