Welcome on my new website!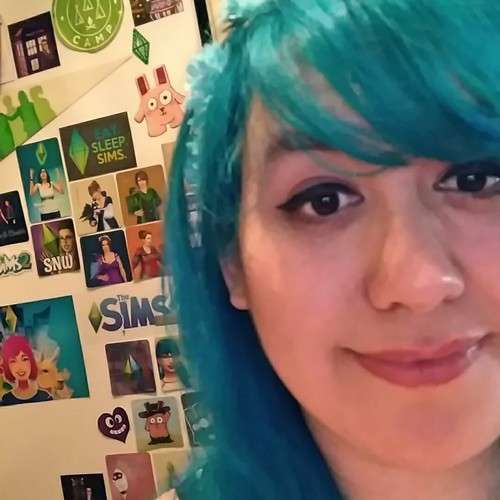 Monday, August 9, 2010 - 21:33
You have no idea how happy I am that the new website is finally online! Well, first things first. In this post I'll explain some important things to my visitors.
Members
I previously used Wordpress on my personal blogs. I moved to Drupal. And somehow the members were not copied into the new database. That's why I added everyone who was a member on my old blogs and personal sites (Rosana Kooymans, Hugs, Photo Gallery, 365 Project Blog) to the new website! Only problem is, I couldn't copy the passwords. The Wordpress database saves the passwords in a different format than Drupal. Not to worry. I will mail all the members tonight, about the new website. If you still know your username or e-mail address, you can use the Lost Password option!
365 Project
Somewhere at the end of 2009, I started moving all my 365 posts from 2009 to the main blog. Reason I did this is because I just don't feel like updating tons of websites anymore. To save time it seemed better to merge. There was a problem though, with the 365 project and RSS feed. Because I use a teaser on pretty much every 365 post. And people following the blog through RSS feeds would immediately see the large picture with story. That was not right, so I disabled the RSS feed for the 365 posts. Well, there's some good news! The feed now works for ALL posts, including 365 project posts. When looking at the feed, you will see teasers and these will bring you to the blog itself, to see the large picture and story! Awesomesauce!

Multilingual
Almost every site I run is multilingual. I like this, but it's a lot of work! Previously I had separate multilingual sites. But both English and Dutch have merged into one website! I no longer have to work on both sites. I have one site to maintain and it feels great.
Gallery
I also integrated my gallery in the new website! You can find it under Photography. All members also have a Gallery account. The website will also merge the accounts for new members. The gallery is still a bit empty. I did update 'Workplace' earlier this week. You can see my new workplace! Pictures from Seth are hidden and these can only be seen by logged in (gallery) members!
Artwork
I've uploaded a lot of my recent work on the new website. You'll find everything under Digital Work and Traditional Work! I even added new stuff. Just check everything out!

"Under Construction"
Yes, there are still some empty pages. I'm still working on some pages, but I have this deadline coming up so I'm focusing on that first, while I let you all enjoy the new website!

Happy
I worked on several designs before I found the right one. I believe this one is the one! It's so happy lol. It was just time for something new. A new place with all my stuff, with space for future additions! I really hope you guys like it. I absolutely love it!

Special thanks goes out to ChEeTaH, who helped me with certain aspects of the new website. He saved me a lot of time. And I just really appreciate his help! ♥