London 2010: Day 3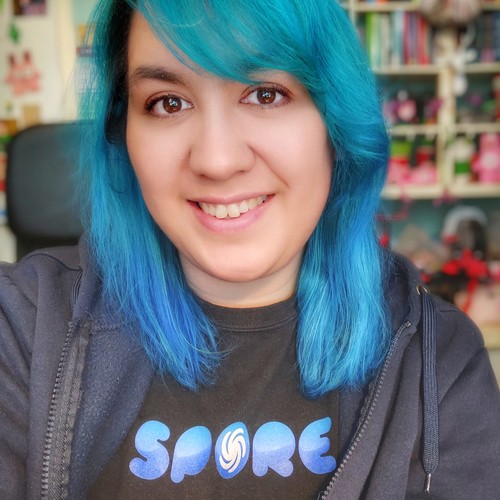 I'm a Dutch designer and artist. I run 2 Etsy shops. On Rosana Kooymans: Art & Design I mostly sell Freezer Bunny plushies and hand drawn illustrations. And on Retro Hugs I sell planner and craft supplies.
I'm crazy about my Filofax and Carpe Diem planners, and I also create custom inserts and stickers for planners.
In my spare time you can find me gaming/creating on SNW. I stream twice a week on Twitch.
I love my geeky hubby and our 3 creative, geeky sons!
On this blog you can find some of my crafty projects (including handmade cards), illustrations, design projects, photography, family life and my health journey. I record the occasional video too, and plan on recording more crafty and planning videos soon. So keep an eye on my blog.
Sunday, October 10, 2010 - 22:00
Today we had breakfast at the hotel again. I'm a bit annoyed at how soft the staff talks. When we got downstairs, we walked to the restaurant. The girl at the counter couldn't find our name on the list. What is it with this place? She went to check with the front desk, but no one was there, so we were allowed to continue to he restaurant. Then she just walked away, so we didn't have a clue where to sit. And she didn't return either. So when we grabbed food and chose a table to sit on, she came practically running to us to tell us it wasn't allowed to sit there. Because apparently she had set another table. Well, maybe she shouldn't have walked away without telling us this first. So I was a bit annoyed because of this.
After breakfast, we collected our things and arranged a taxi to drive us to CanonsPark station. We traveled to Wembley Park. When we walked out of the station, we were surrounded by many young Doctor Who fans. And a few older ones as well. After having taken some pics, we continued to Wembley Stadium. We later on found out we needed to go to Wembley Arena.
At Wembley Arena, we had to pick up our tickets. We booked in the summer but sending the tickets didn't really succeed so we didn't have em yet. We went in, had a security check and continued to get something to drink. Then got some money from the ATM and bought merchandising! Woot! We bought a program booklet £10, a lanyard with laminated cards £5, Tardis backpack (for Seth!) £15 and a poster £5. I will show pics of the items later.
We had to wait quite some time, but we arrived early because we didn't want to be delayed or anything. We stood in line in front of the stairs. And once the security let us pass through, we walked upstairs quickly. People helpled us to our seats. We had very nice seats, but we already knew this, because we had the best choices when we ordered them months ago.
Just a few minutes before the show started, Steven Moffat showed up with his family and he was sitting only a few rows in front of us! We were in awe lol! I didn't want to bother him. However we did ask if he'd like to go on a picture with Junior during the break.
When the show started we heard that video and photographic material was strictly prohibited. I was really disappointed about this. I came all this way to see Doctor Who Live, and I just want some snapshots to remind myself of what it was like, when looking back at a later date. However, during the show, characters from the show started to walk by and NO ONE listened to the request not to take any pictures. And to be honest, I didn't want to listen either. So I took a couple of pictures, no flash of course, and I took some really nice ones. I may upload some of them later on to my gallery. Will probably do this once I'm back home. I don't have a lot of time here in the hotel to sort pictures and all that.
Doctor Who Live was fantastic. We didn't get to see or meet Matt Smith or Karen Gillan. But it was a really nice show. We loved it. And it was worth our money.
When the show ended, we walked outside and there was an actor named David Ajala who plays the character Peter the Winder. He was signing cards. We also got our picture taken with a smiler! Lol. ChEeTaH was holding a staring competition with the smiler.

We got on the tube again and decided to travel to Canary Wharf. The sun was already setting when we got there. So I was a bit disappointed, because I wanted a nice view to take pics and I had to walk a long time before I got to the pier. I did make some nice pictures though. I would love to go back again. It's a beautiful place.
We tried looking for something to eat, but it was either closed or it was too expensive. We gave up and traveled back to Edgware. In Edgware we went to the Subway, which was still open (yay!) and had a meal there.
Taxi brought us back to the hotel. We ditched our bags and went to the Welcome Break to visit Starbucks. Unfortunately, it was closed.

We then chose to grab something to eat and drink at WHSmith.
And then we enjoyed all the items we bought during a couple of episodes of Sarah Jane Adventures!