London 2010: Day 7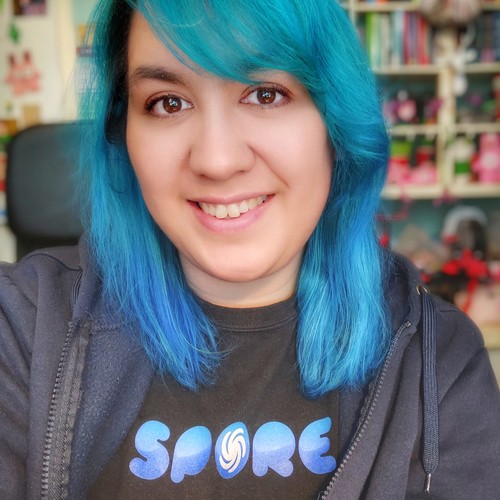 I'm a Dutch designer and artist. I run 2 Etsy shops. On Rosana Kooymans: Art & Design I mostly sell Freezer Bunny plushies and hand drawn illustrations. And on Retro Hugs I sell planner and craft supplies.
I'm crazy about my Filofax and Carpe Diem planners, and I also create custom inserts and stickers for planners.
In my spare time you can find me gaming/creating on SNW. I stream twice a week on Twitch.
I love my geeky hubby and our 3 creative, geeky sons!
On this blog you can find some of my crafty projects (including handmade cards), illustrations, design projects, photography, family life and my health journey. I record the occasional video too, and plan on recording more crafty and planning videos soon. So keep an eye on my blog.
Thursday, October 14, 2010 - 22:00
Today was the last day we could really go to the center of London, and so we did. After breakfast, we ordered a taxi at the front desk. Now I don't hate foreign people or anything, but this taxi service has only got foreign taxi drivers. And the one we had this morning didn't understand us, and vice versa. We tried to get a free ride. I forgot to tell in my previous blog post, but yesterday, the taxi service called to tell us they got the text messages about 1½ hours later after I sent them. So they never got a chance to send a cab. But then again, they can't really expect us to wait for that long either. They did understand our frustration and offered one free ride. But when we tried to claim it this morning, the taxi driver refused and wanted to see money.
We hurried to Buckingham Palace, to watch the changing of the guards, and it was crowded. I didn't mind though, just as long as I had a good view. And I did. I made a couple of nice pictures of the guards.
After this, we traveled to the London Film Museum. There, we viewed the old Tardis and Daleks, and we're all on pictures with them! Lol. It was a lot of fun. We also visited the Charlie Chaplin exhibition. I definitely enjoyed this museum visit.
I was a bit nauseous, so we went to 'Enough to Feed an Elephant' to buy two cokes and a donut. I don't like donuts. So I'm not sure why I bought it, but I needed to eat something and they didn't have much else.
Next door there was a souvenir shop. Unfortunately it was too expensive so we didn't buy anything.
Then we traveled to the London Dungeons. I didn't know what this was all about, but I regret going there now. It's probably all very nice for normal people. But with my legs, I get to stand still for a long time, only getting to walk from one room to another after having to listen to stories about the old times in London. I can't stand still, because of my legs. I really hate this, but I can't change it. If I had known I would be standing still so long and often, I would not have gone to the London Dungeons. Because of all the pain I didn't really hear what people were telling either.
I got out of the Dungeons as quickly as I could and then I just had to sit for a little while. It was really cold though, so sitting still wasn't an option either. We discussed the plans for the evening. We would walk across the London Bridge, take pictures of the Tower Bridge, and go back again to look for some place to eat. The pictures are lovely by the way.
We didn't really feel like having Subway, Burger King or a meal in the hotel. We searched the area for a nice place. We came across Pizza Express. Another pizza place? Pizza, again? Well the name screams fast food pizza take out but in reality, it's a really nice Italian place. Nice ambience, nice people, and GREAT food! ChEeTaH ordered lasagna and I ordered a Leggera pizza. This is what the website has to say about the Leggera pizza:
Leggera

At around 500 calories, the Leggera is an entirely new kind of pizza.

Inspired by the ring shape of the fresella bread from Italy, we've removed the centre of the dough and put a generous fresh salad in its place. These lighter pizzas are each designed to be lower in calories and in saturated fat without compromising on taste.

Our Italian executive development chef Antonio has also been looking for simple ideas on how to eat healthily the Italian way. Keep scrolling for tips on how to Live Leggera.
I tried the Gustosa pizza:
Hand torn prosciutto cotto ham, light fior di latte mozzarella and slices of portobello mushroom with sweet yellow peppers and a sprinkle of thyme
I LOVED IT! I enjoyed the entire visit. I almost got teary eyed because we don't have a Pizza Express nearby. And we're leaving London tomorrow.

But not to worry. I will visit Pizza Express again in the future. And in the meantime, I will try and reproduce the pizza I had there. I'm a pretty good cook so...
When we left, it was already dark. I was happy about this, because this meant I could make some more pictures of the Tower Bridge! Woot!

Walking back to the tube, we visited one more souvenir shop, and bought one more souvenir.
Back in Edgware, the taxi driver came to pick us up. And when we were at the hotel, the taxi driver didn't charge us the ride! So apparently the free ride was linked to my mobile number. Anyway, problem solved. We got our free ride. Thank you taxi service.

We do appreciate it!
In the hotel, I packed some more and then we watched Office Space to end the lovely week. Tomorrow we're going back to The Netherlands.