Beware, I've got a 450!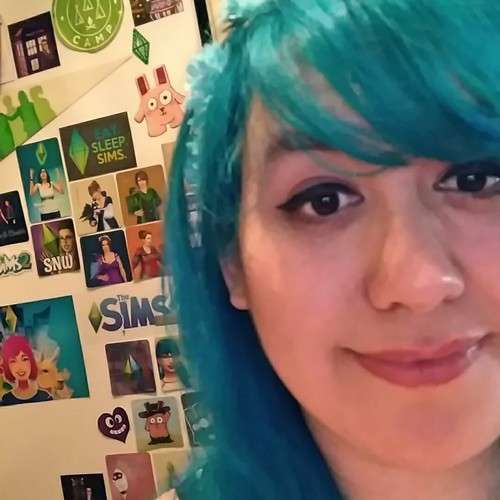 Tuesday, October 19, 2010 - 17:45
I've got great news for my readers/watchers! I recently blogged about the camera trouble I was having, remember? I blogged about this a couple of times. I don't want to quit my 365 project. And I need to make pictures on certain events like Seth's birthday (next Saturday) and the Sims events.
In the past we've had problems with the Canon camera. We also sent it back at one point for repair. After the camera was back, it seemed all okay again. But now it has a completely different problem. No warranty for this particular problem (even though it's not our fault, Canon doesn't want to fix it), so we're stuck. Paying for repair is probably expensive, if even possible. The Canon camera is also already 5 years old. As is my own Olympus btw.
So it's just time for a new one.
Yeah, bit of a problem there. We don't exactly have the money for a new one. Because I don't want a cheapo point-and-shoot camera anymore. I want a DSLR. And those are usually expensive.
In the beginning of this year, around March/April, I borrowed my mom-in-law's camera. She has an Olympus E-620 and it's one hell of a camera. Unfortunately this one is just too expensive. It's not just the body you have to buy. You need a couple of lenses as well.
For London, Lisanne let me have her camera for the week, so I could still make nice pictures. I'm very grateful for that! Lisanne has a Canon Powershot SX10 IS. It's a really nice camera, but it lacks certain functionality for me personally. I need to be able to use different lenses. Her camera has a fixed lens, can't take it off. Not without breaking the camera anyway.

Yesterday I was looking on a couple of camera stores online and I saw some really nice ones. I even found a couple of cameras I could afford. That is, if I would use all my PayPal (read: MacDesperate) money and some extra from our savings account. But I don't have a choice really.
See, I don't need a laptop right now. And to be honest, I don't see myself getting a MBP in the next 5 years. I was aiming for a MBP priced €1700. Recently though Apple changed their MBP line-up and they are a lot more expensive now. I've checked, I'll have to pay more than €2000 for the same kind of MBP I was planning on buying.
The camera was also something I've wanted for a long time. Whether or not I bought buy a new camera right now, I won't be able to buy a MBP for a long time. I just did what I thought was right. And many people agreed with me a while ago when I discussed this problem.
So, did you buy a camera?
I did!

Meet my new Olympus E-450!
Hey! That's not a camera...
No, I know, this is my new camera bag. A brown/pink Golla Story camera bag. It's just wicked!
---
Still don't see a camera...
I know. But this is part of the process!
---
A box in a box...
*Sigh*
---
Ahhh nice!
I know right! I think I'm in love... Won't ChEeTaH mind?
Nah, he knows it's a different kind of love.

---
What's this then?
All the other accessories. Two lenses (14-42mm & 40-150mm), lens hoods, neck strap, batteries, memory cards, cables, software, booklet et cetera.
---
Since today is such a grey and rainy day, I decided to make a couple of pictures inside the house. Don't get too excited. It's a mess here and you'll just see rather depressing piles of laundry and junk. Don't expect anything fancy yet, I'm still getting used to this camera.
You should know, I'm not quite done yet. I've got two lenses for the camera, but I will need at least one more. Because obviously the camera isn't too great with macro pics. And I really want to make some kick-ass macro pictures. A decent macro lens costs €200 though, so I think I might buy that one next year. I'm also planning to buy a black leather/pink neck strap soon. It's not too expensive, but I didn't want to order a neck strap at another store and pay a lot on shipping. So I'll go to the store itself soon when visiting Lisanne, since she lives near the store that sells the pink neck strap. It'll fit me and my new Golla bag perfectly.