Art Communities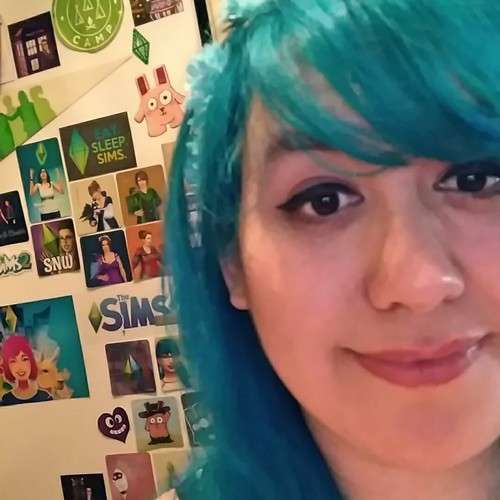 Thursday, December 9, 2010 - 21:50
I am a member of many creative networks, like DeviantArt, Coroflot and Behance. I recently also joined Carbonmade. And I have to say I like it. But I don't have a lot of experience with Carbonmade yet. And there are a couple of downsides.
Carbonmade is free to join. However, as a free member you can create up to 5 projects and within those 5 projects, you can upload 30 images. Not 30 each, 30 in total. For $12 per month you can become a Whoo member, which will allow you to upload 500 images. The thing is, I have my own website, so it's not worth it for me to become a paid member. I think if Carbonmade is the only portfolio you have, it might be worth the money. However, with the amount of creative networks today, I don't think it is, because you can easily go elsewhere.
I also joined Behance a while ago, but there isn't much on yet. I have yet to learn everything about Behance. I think it's a great network, but I'm not sure I fit in. I don't consider my work to be that good. It's okay, some of it. But the works I've seen on Behance are so good... I feel like a complete newbie and n00b. I love the fact that Behance is so customizable though! And I will definitely add more to my Behance account soon.
I still wish for a Dribbble account. It's hard to get one. It's invite only. So I believe only people already there can invite a few people? And I'm not even sure about that.
I've been a long time member on Coroflot, but still not an active user. Perhaps because I don't have any friends there? It's not really big like DeviantArt. I really need to update my page lol. I haven't really updated since 2008, when Seth was still a baby, and I was still 24.

As for DeviantArt, I love and hate DeviantArt at the same time. It's hard to get noticed, but once people start to notice you, and you keep updating, it can be worth the time. I hate having thousands of messages in my inbox every day. But I don't want to remove the messages either because I might see something really beautiful. Sometimes I feel the people I want to actively follow there, are not interested in me. And a lot of the people who follow me, are not really interesting for me to follow. I only get a lot of views on my work if I add my work to dozens of groups. And even then I'm not sure if people will start to notice, because the groups can reject work pretty easily. I've had it happen plenty of times and it's not a nice feeling to be rejected like that. The lack of views, comments, faves and so on, is definitely a reason for me to abandon DeviantArt every so often. And then I'll return again for a few days, and disappear again. I also experienced the difference between a regular account and a premium account. Premium is a lot nicer, but it's not something I can afford right now. And with the lack of communication it's not really worth it at the moment.
There is another creative network I joined in the past, called GFXartist, but I also get the feeling there that you have to be extremely awesome to get some nice feedback and not have your work removed. I have registered an account to claim my name, but haven't used the account yet.
I plan to start using my RedBubble account more in 2011. The same goes for Cafepress, Etsy and possibly ArtFire. Especially when I'm going to sell some of my work!
I'm going to focus on getting my name out there. Again? Yes, again. And I will be using the sites mentioned in this post to do so! I might also start using Tumblr again, right now it's an inspirational blog with images from other artists. But my faithful readers here don't have to follow me on all these other websites, since I always post my items to my portfolio here.