For Rosie!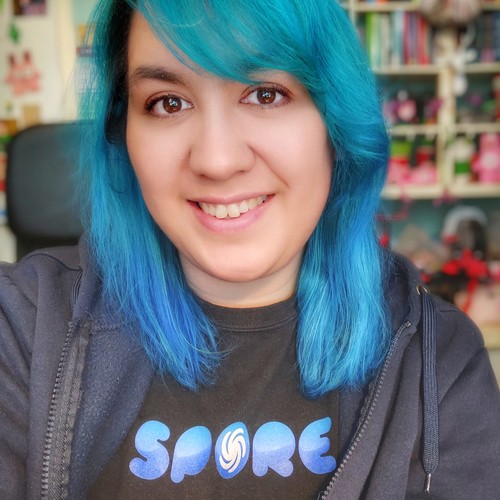 I'm a Dutch designer and artist. I run 2 Etsy shops. On Rosana Kooymans: Art & Design I mostly sell Freezer Bunny plushies and hand drawn illustrations. And on Retro Hugs I sell planner and craft supplies.
I'm crazy about my Filofax and Carpe Diem planners, and I also create custom inserts and stickers for planners.
In my spare time you can find me gaming/creating on SNW. I stream twice a week on Twitch.
I love my geeky hubby and our 3 creative, geeky sons!
On this blog you can find some of my crafty projects (including handmade cards), illustrations, design projects, photography, family life and my health journey. I record the occasional video too, and plan on recording more crafty and planning videos soon. So keep an eye on my blog.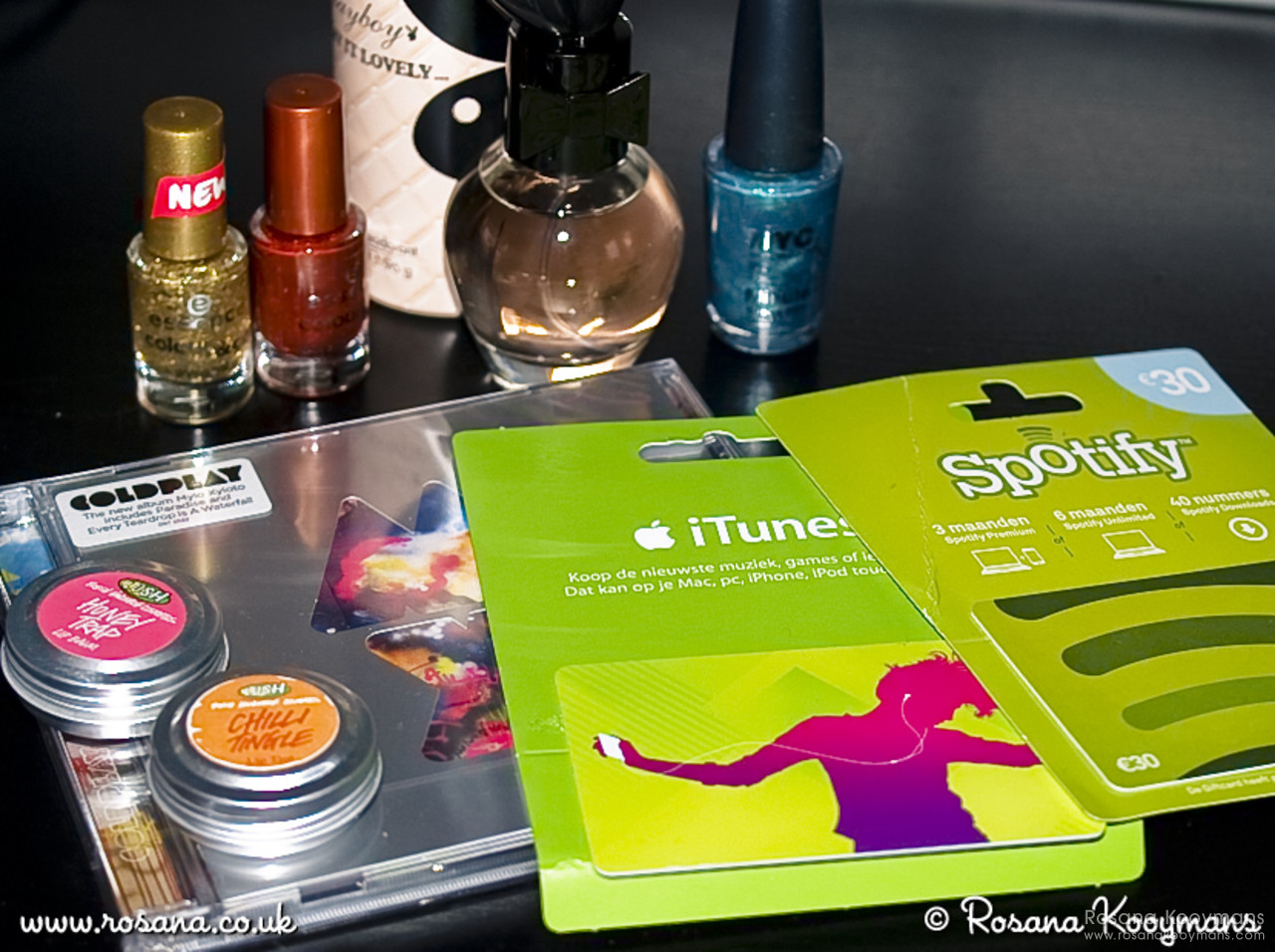 Sunday, December 25, 2011 - 10:30
This morning we were all surprised by the many gifts under the Christmas tree. In this post I'd like to show my new items!
iTunes gift card
Spotify gift card
Essence Colour & Go nail polish (64: Be Optimistic!)
Essence Colour & Go nail polish (67: Make It Golden)
NYC quick dry nail polish (206: East Village)
LUSH Chilli Tingle lip tint
LUSH Honey Trap lip balm
Playboy Play it Lovely gift set
Coldplay - Mylo Xyloto CD
I also got a few films, but those were for all of us so I will show them in another post.