The calendar has an Easter egg... xD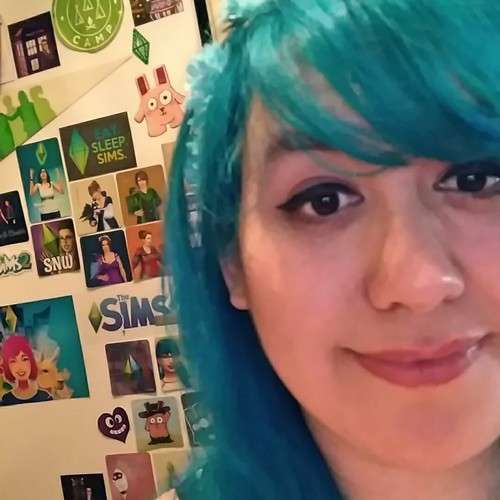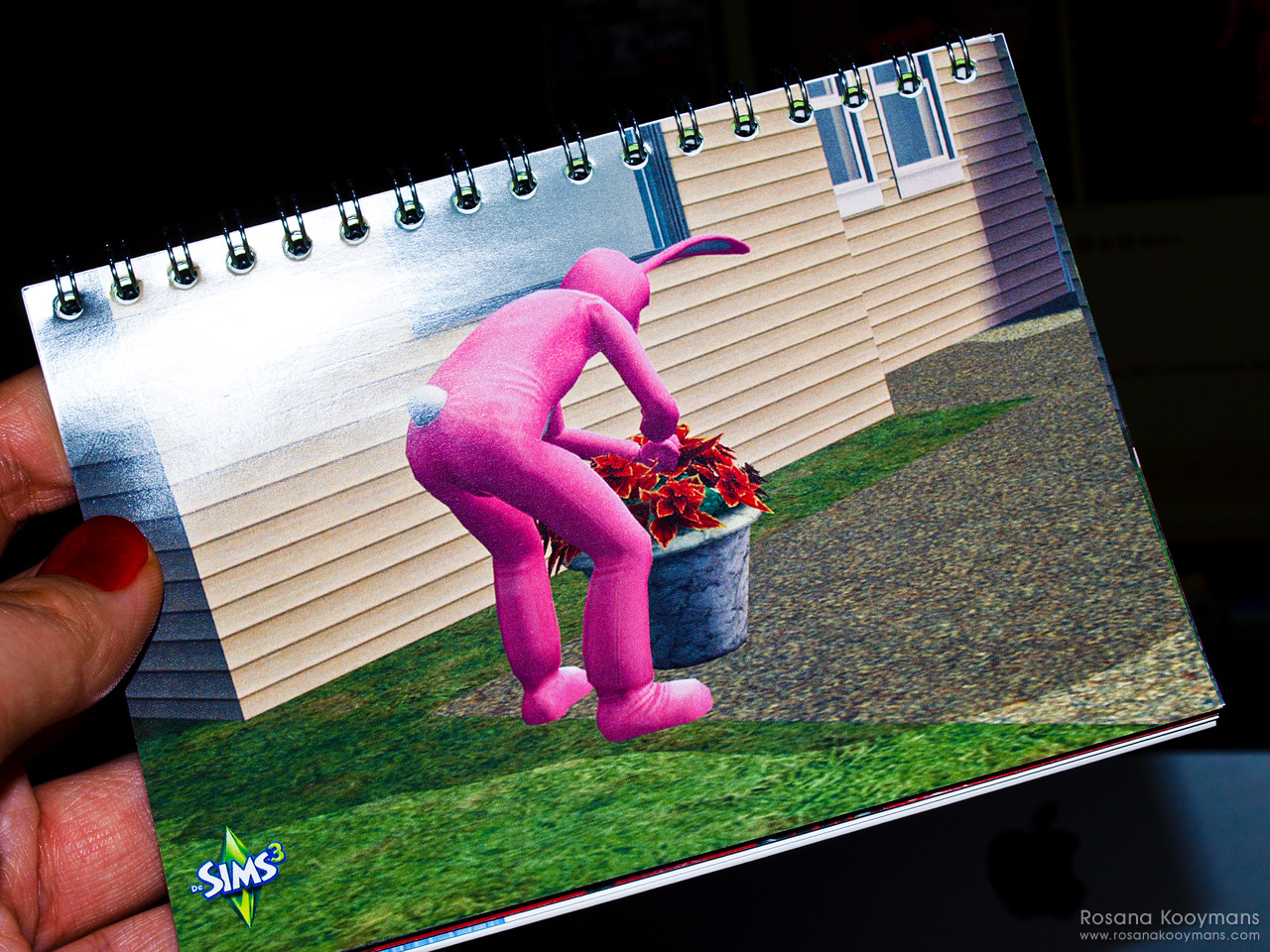 Wednesday, March 7, 2012 - 16:27
Today's post is about the Sims calendar a couple of fansites received earlier this year. I already blogged about it, because it's pretty cool. However, I initially did not look at all the pages, because I wanted it to be a surprise every month. Well, I did watch a couple of them today, and then I discovered something funny.
In April 2009, a couple of Dutch fansites (including my own, and The Sims Zone) posted an April Fools joke about The Sims 2 Easter Bunny Stuff Pack. Wouter took a couple of screenshots in game, of the so called Easter Bunny hiding eggs in the flower pot and behind a tree (while actually we just let the Sim clean a toilet, then moved the Sim near another object to make it look like the Sim was placing eggs haha).
And then today I noticed that EA has used one of our images. LOL! All the other images on the calendar were official ones afaik, but this one is ours.