WO2P for 2016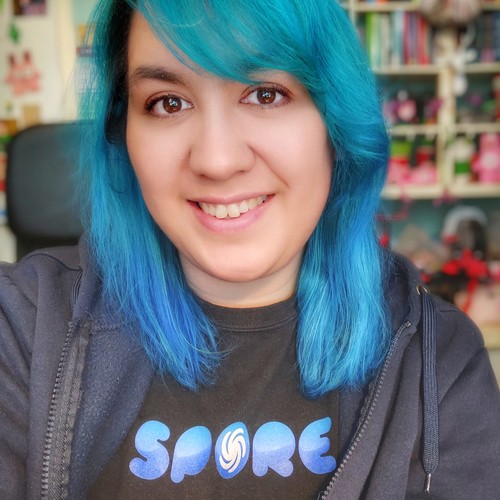 I'm a Dutch designer and artist. I run 2 Etsy shops. On Rosana Kooymans: Art & Design I mostly sell Freezer Bunny plushies and hand drawn illustrations. And on Retro Hugs I sell planner and craft supplies.
I'm crazy about my Filofax and Carpe Diem planners, and I also create custom inserts and stickers for planners.
In my spare time you can find me gaming/creating on SNW. I stream twice a week on Twitch.
I love my geeky hubby and our 3 creative, geeky sons!
On this blog you can find some of my crafty projects (including handmade cards), illustrations, design projects, photography, family life and my health journey. I record the occasional video too, and plan on recording more crafty and planning videos soon. So keep an eye on my blog.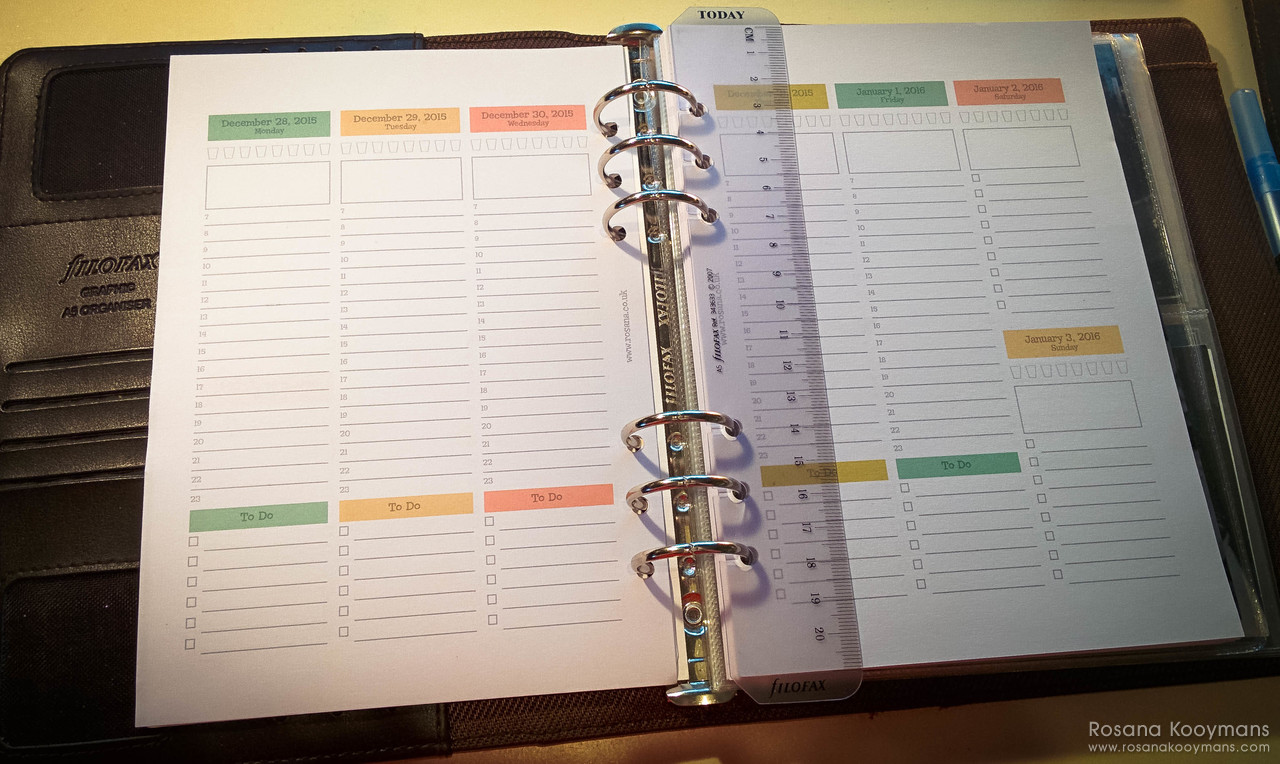 Sunday, December 27, 2015 - 23:29
The 2016 inserts are done! Though I still need to design and print the other matching inserts.
I had issues getting the colours right. I am fairly pleased with them, despite the colours being slightly different from last year. The only thing that absolutely irks me is the random stripes. But that's a printer issue, and shouldn't affect other people when they use my inserts.
We'll see if I can get used to these WO2P inserts, compared to this year's DO1P layout.
To be honest I've already started working on a different WO2P layout, slightly inspired on Erin Condren's Life Planner. It's most certainly not the same, but I've been toying with a "boxed" layout for a while, before I even knew what the ECLP even was. And I noticed some other planner girls were using the ECLP stuff in their planners. But the dimensions are wrong for A5 planners. I looked it up, the ECLP is about 18,4 cm x 23,5 cm. And A5 size is 14,8 cm x 21 cm. So it's safe to say my layout is smaller. I'll be testing it soon, and I'll see if it's worth it to put it on my Etsy shop!