DO1P and WO2P (Vertical)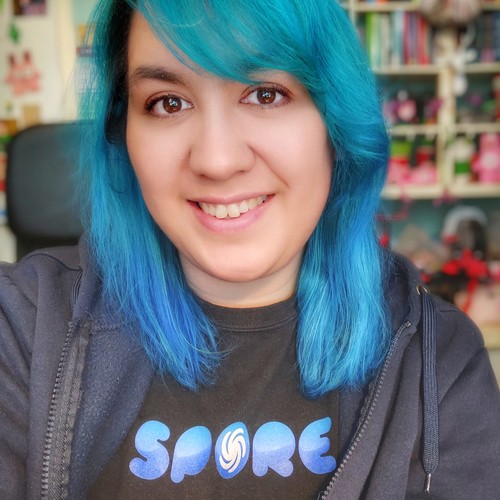 I'm a Dutch designer and artist. I run 2 Etsy shops. On Rosana Kooymans: Art & Design I mostly sell Freezer Bunny plushies and hand drawn illustrations. And on Retro Hugs I sell planner and craft supplies.
I'm crazy about my Filofax and Carpe Diem planners, and I also create custom inserts and stickers for planners.
In my spare time you can find me gaming/creating on SNW. I stream twice a week on Twitch.
I love my geeky hubby and our 3 creative, geeky sons!
On this blog you can find some of my crafty projects (including handmade cards), illustrations, design projects, photography, family life and my health journey. I record the occasional video too, and plan on recording more crafty and planning videos soon. So keep an eye on my blog.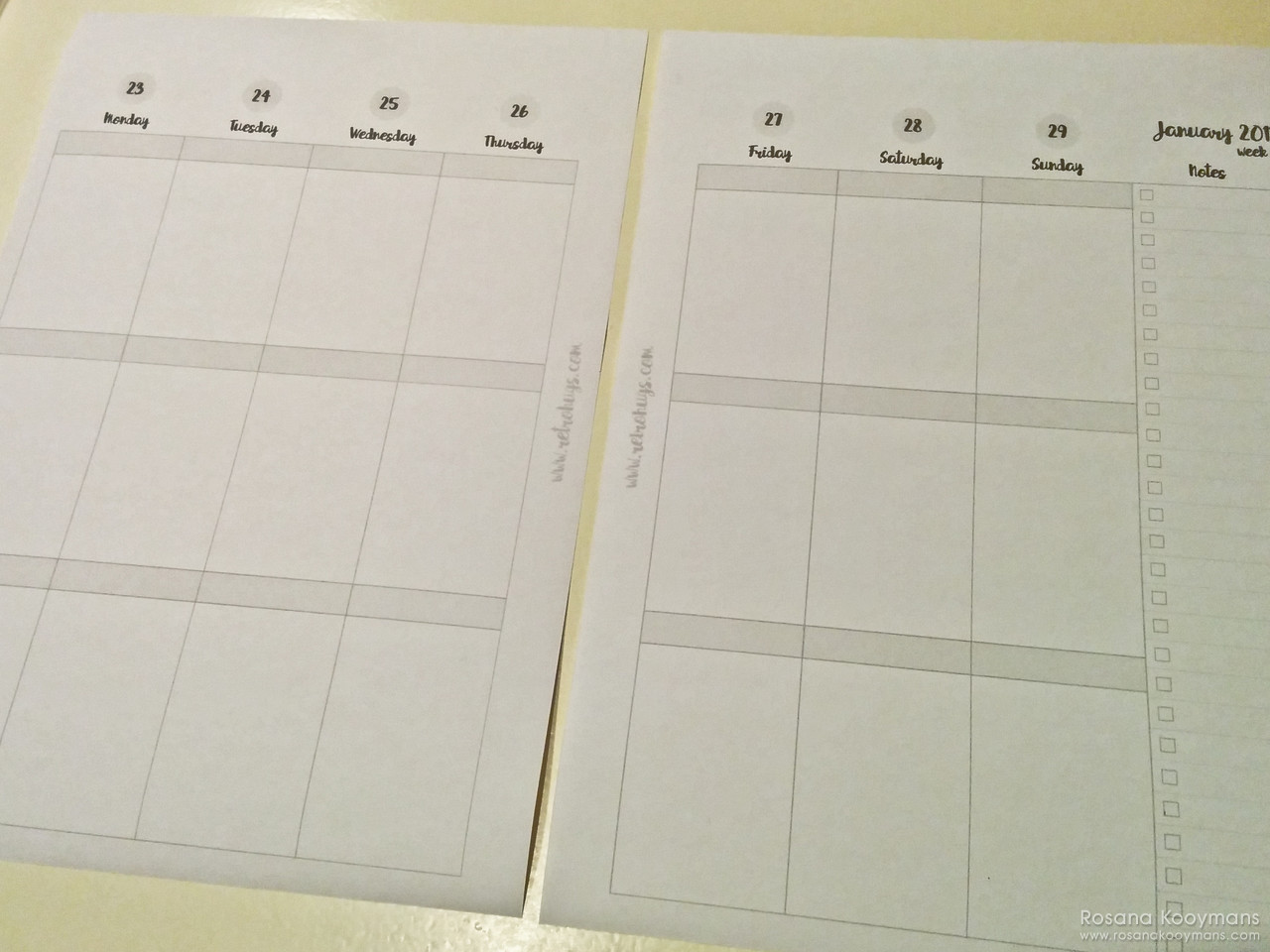 Thursday, January 12, 2017 - 17:19
I've been tweaking and testing, again and again. But I think I've finally got it. The top photo is my new WO2P (week on two pages) vertical design. I was inspired by the Simple Stories Carpe Diem vertical inserts. They are most certainly not the same though. I have everything from the Reset Girl planner series, including the undated WO2P inserts. But I discovered that I can't find those separately anywhere. And Simple Stories doesn't seem to have any similar ones either. But I want to be able to continue to use the Simple Stories stickers (and my own!) in the future. So I decided to create my own similar (in size!) inserts. Do you like them?
Below you can see a couple of photos from my new DO1P (day on one page) designs. I've also been working hard on these DO1P inserts. I've tried a few. I think I like the handwritten one best, as it fits with everything else I've created so far. I'll personally be using them as a little mini journal thing for every day, and to list my activities and mood, food/drinks intake, workout stats, and social media stuff. They'll go on my Retro Hugs Etsy shop soon!