Depression: The Highs and the Lows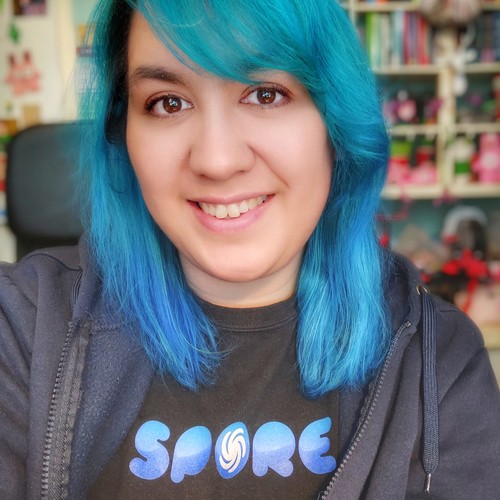 I'm a Dutch designer and artist. I run 2 Etsy shops. On Rosana Kooymans: Art & Design I mostly sell Freezer Bunny plushies and hand drawn illustrations. And on Retro Hugs I sell planner and craft supplies.
I'm crazy about my Filofax and Carpe Diem planners, and I also create custom inserts and stickers for planners.
In my spare time you can find me gaming/creating on SNW. I stream twice a week on Twitch.
I love my geeky hubby and our 3 creative, geeky sons!
On this blog you can find some of my crafty projects (including handmade cards), illustrations, design projects, photography, family life and my health journey. I record the occasional video too, and plan on recording more crafty and planning videos soon. So keep an eye on my blog.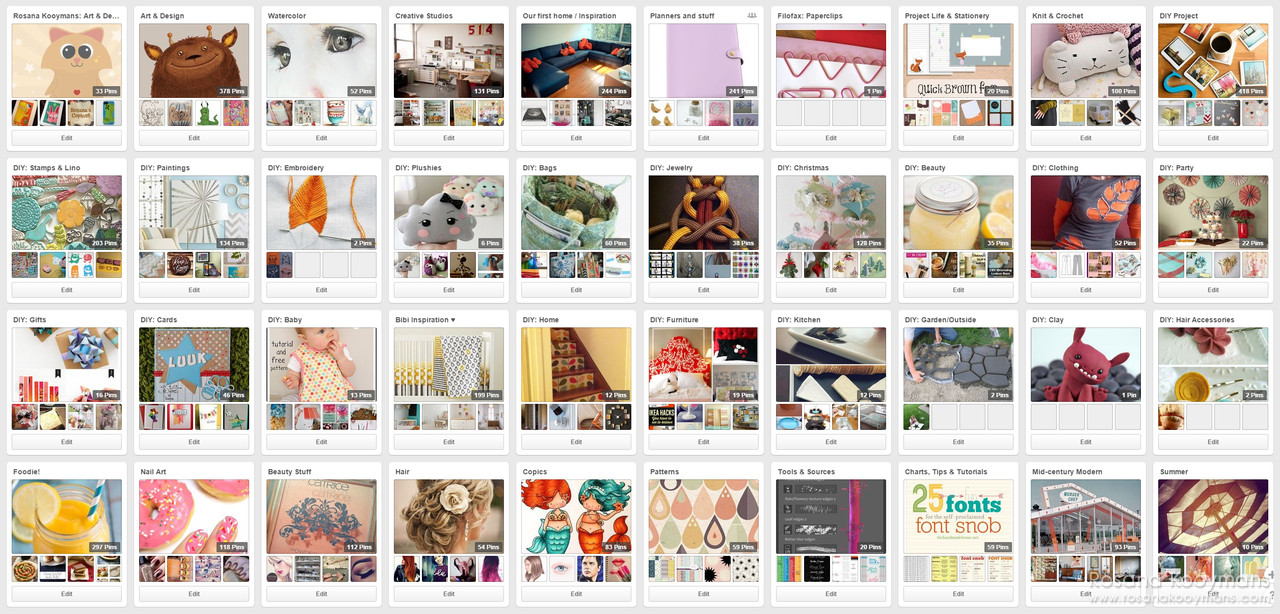 Saturday, October 25, 2014 - 23:58
While I haven't really blogged about my depression here in the past, I have recently blogged about it on SNW. Only a very short snippet to inform the readers I wasn't doing well. I felt they deserved to know that I was alive (but that I was not doing okay), and that I wasn't purposely inactive, but simply didn't have a choice. Some might disagree, I don't really care about that. I mostly got supportive replies from people on Twitter. For a while I didn't want to tell anyone about it. Not because I'm ashamed, because I am well aware of the fact that the depression isn't my fault. And I'm doing everything I can to fix it, but I can't do it alone. I've come to realise that this year. See my depression has been around for pretty much all my life. I can't really remember when it started exactly, but I've always been depressed. Well if I say it like that, people are confused, because they see me smiling, right? Yes and no. I have moments where I'm genuinely happy for a short while. Either I'm truly happy because of something that happened in the moment, or I'm just happy because things are going well. Or I appear happy cause I'm smiling, but in reality I'm faking it, and just feeling awful. People really don't like it when you're depressed and complain all the time. I know that. That is probably one of the reasons I didn't talk about it for a long time. Let's be honest, do you really want to read about people's problems? No? Neither do I. Yes? Well maybe you truly want me to be happy, or maybe you are one of those people who enjoy watching others suffer (because it may seem like your life isn't all that bad?) either way, I'm just saying what everyone already knows: People don't want to see and read depressing things. I've been trying to hold everything in for a long time and it only got me more depressed. So from here on out if I want to talk about it, whether that's on my blog, my vlog channel, my social media et cetera, then I will. If you don't want to see/hear about that, that's fine, it's your choice. But I need an outlet. And why would it be acceptable for other people to use online tools to express their feelings, but not me? Right? Yep.
Now for the more positive news in all of this. I suffer from depression. Can't deny that at all. But I also have highs. I wouldn't say I'm bipolar (I would actually, but a therapist once told me that my previous therapy showed no proof of this, even though I can remember it, but what are you gonna do about that right? Nothing). However I know when I am doing something specific chances are I end up on one of my highs. This could be me working on a project, something creative. When I'm depressed, I can't do anything, I'm not creative, and I have no inspiration. But once it fades, I start to get TONS of ideas and I go into overdrive. Literally. I would end up with so many ideas my head can't even cope. Making lists is the only way to (slightly) keep it all organised. And then when I get to work on it I go so far as to forgetting to eat and sleep. That, or I just refuse to. Mostly with sleep. In my head I would just go like; I need to do this one more thing, and then I'll go to bed. And then I'll add another, and another, and another. Until I'm actually so tired I can't stay awake anymore and can feel I'm really not productive at all anymore. Not to mention by that time it's often early in the morning. It's quite dangerous when you think about it. But when I'm finally in a flow, on one of my creative highs, I just can't stop. That is until I crash again, and I go back into a deep depression, another low. And it just never ends.
In August and September I was VERY depressed. In October I was still depressed, but I've been trying to force myself become creative again, even when I didn't have inspiration myself. I used Pinterest to pin a lot of things I liked; pretty things, and things I wanted to do myself. I've even been drawing and painting again. I've read a lot of my favourite magazine subscriptions, I've read books (though to be fair those tend to drop me in a new depression when I'm done reading... I feel an emptiness I can't explain), I've started crocheting and knitting again, I've taken on Filofaxing and much much more. I just need to try and keep myself creative and busy. If I don't I will end up back into the darkness of my depression before I can even blink. I still have my depression fyi. I still have bad days. I'm still not as productive as I'd like to be. But I'm trying. I'm fighting. I'm even keeping an offline journal to write down what I've done each day, and what I've been eating. It's my own form of therapy. And I think it's helping.
Comments
Sam Witts
26 October 2014 - 12:59am
I know it sucks. I know it's no good saying it will get better, because we both know that after ups come the downs. Instead I will say, I understand you are suffering and I'm here if you want to talk. I hope the better high comes soon! *hugs*
Liliana Silva
26 October 2014 - 10:31am
<3 a big big hug from the heart... Hope your highs overcome your downs. Totally understand your words, and especially your feelings.. :-*
--
26 October 2014 - 10:53am
This is so so me. I'm suffering from depression already for my whole life. Having those ups and downs makes my life so hard sometimes. Not only for me but also the close people around me. There are days I don't know what to do with my life anymore. I never talk about it with everyone. People get hurt then. As my partner is thinking that he is not good enough for me etc. Stress is triggering me. And since I have a very stressful job everything got so so bad. People don't like me often and I am very easy to get "rid" of people out of my life. Out of nothing. Anld that doesn't make me a very nice popular person. I wish I just had someone to talk too

It is good to see you are actually letting us read/hear what you have been dealing with over the last couple of months, instead of hiding away trying to cope on your own.
You should NEVER feel like you have to hide, put on a show or a fake smile just please other people. People who are your REAL friends will read what you have to say, understand and be supportive. And while I cannot claim to know what you are coping with I can relate in a some small way.
As I have said to you before, you have a great many friends out there ready to talk to you in heartbeat should you ever need too. (Myself included)
I am sending you lots of love, hugs and a truck load of positive vibes.
Tatjana
26 October 2014 - 11:35am
Hugs. Take care in this journey towards some peace of mind.
Hi Rosana, gisteren kwam ik je dus tegen op YT, vandaag was ik benieuwd wat voor een filmpjes je nog meer had gemaakt en kwam ik die over depressie tegen. Erg herkenbaar voor mij, sinds de puberteit heb ik een dysthyme stoornis (chronische somberheid) en nog een aantal diagnoses. De medicatie die ik gebruik (prozac) helpt me enorm máár het blijft vechten. De highs en lows herken ik ook erg, vooral in creatieve en energieke zin. Tsja, als ik naar mezelf kijk draait het uiteindelijk om balans, laten we zeggen rust regelmaat en reinheid

Maar juist dat is voor mij niet iets wat vanzelf komt.. Juist het tegenovergestelde, ik ben héél wisselvallig! Nou ja, ik vind het mooi dat je jouw verhaal hebt gedaan en ik hoop meer van je te mogen zien/lezen komende tijd!

Sorry dat ik niet in het Engels bericht, dat kost me echt te veel moeite als het om gevoelens gaat

ook dat dus, knap hoor dat jij dat wel kunt. Nou, tot lees'! Liefs, Rebecca. (DFF)