DIY: Decorating an old shoe box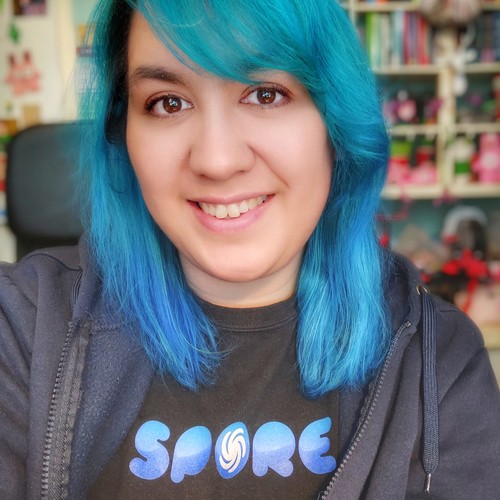 I'm a Dutch designer and artist. I run 2 Etsy shops. On Rosana Kooymans: Art & Design I mostly sell Freezer Bunny plushies and hand drawn illustrations. And on Retro Hugs I sell planner and craft supplies.
I'm crazy about my Filofax and Carpe Diem planners, and I also create custom inserts and stickers for planners.
In my spare time you can find me gaming/creating on SNW. I stream twice a week on Twitch.
I love my geeky hubby and our 3 creative, geeky sons!
On this blog you can find some of my crafty projects (including handmade cards), illustrations, design projects, photography, family life and my health journey. I record the occasional video too, and plan on recording more crafty and planning videos soon. So keep an eye on my blog.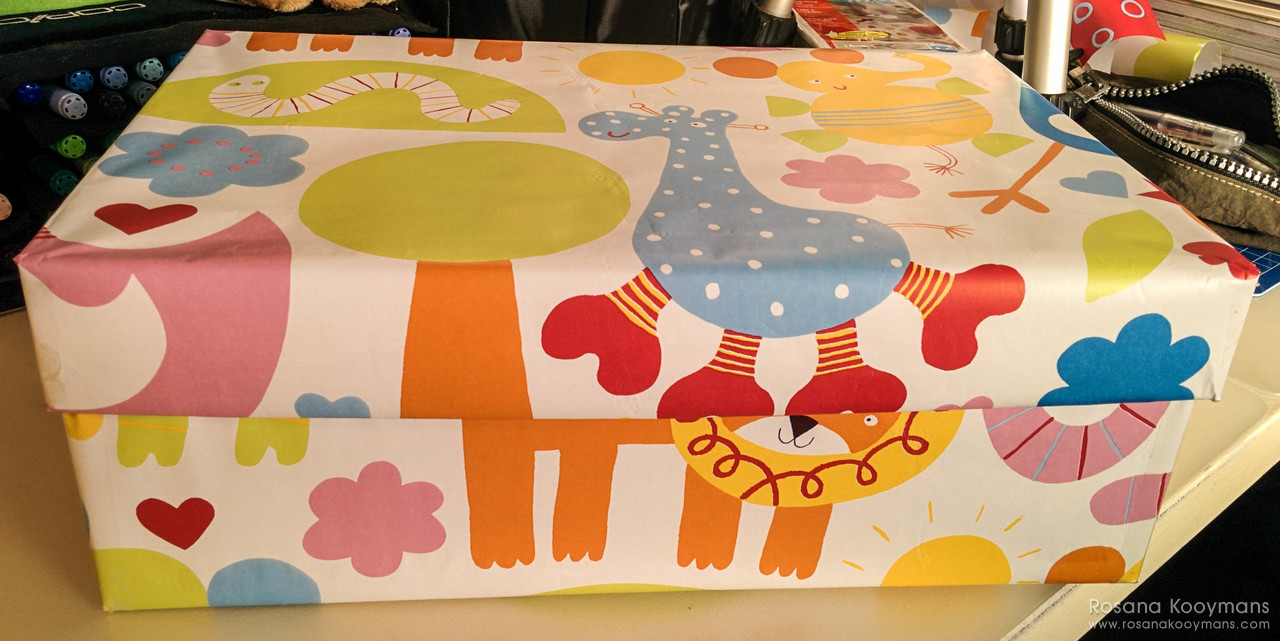 Saturday, July 18, 2015 - 22:27
I've been decorating my own old shoeboxes for as long as I can remember. I probably started doing that when I was still a child. And I still do!
So today I thought it would be a good idea to show you how I go about it. And maybe you can try it yourself!
All you need is:
an old shoebox - any size will do, but it should be a shoebox with a separate lid. At least for this specific walk-through.
gift wrapping paper. The thicker, the better. I used VALLAD from IKEA. This one features BARNSLIG animals. I love those so much!
a glue stick
scissors
a pencil
transparent tape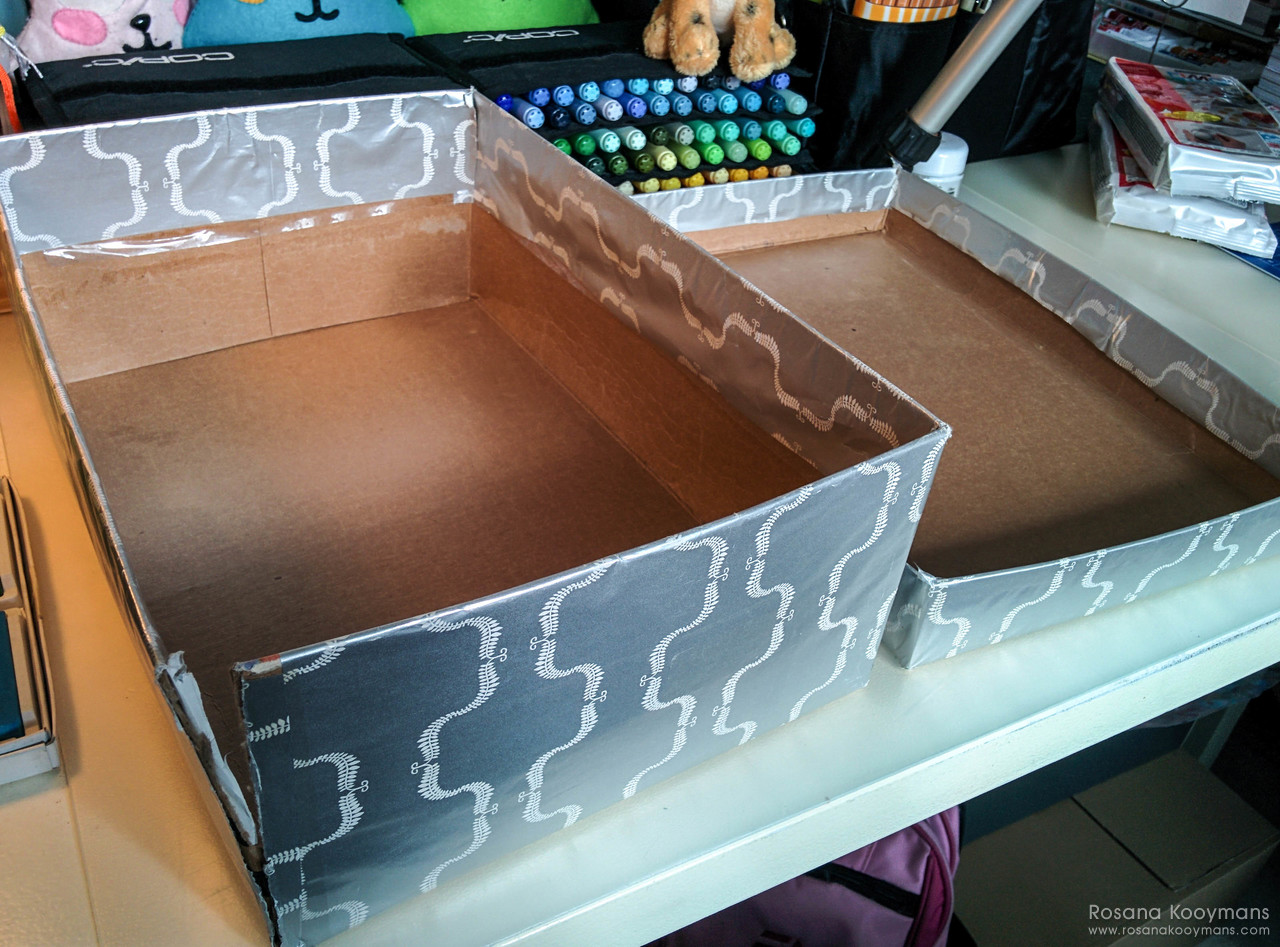 If you've already decorated the box before, like I did, remove the old paper.
Little fun fact, I've had this Adidas shoe box since my teens. It's that old lol!
As you can see, the corner of my box has been torn. I'll be using wide sello tape to fix that before I start decorating it.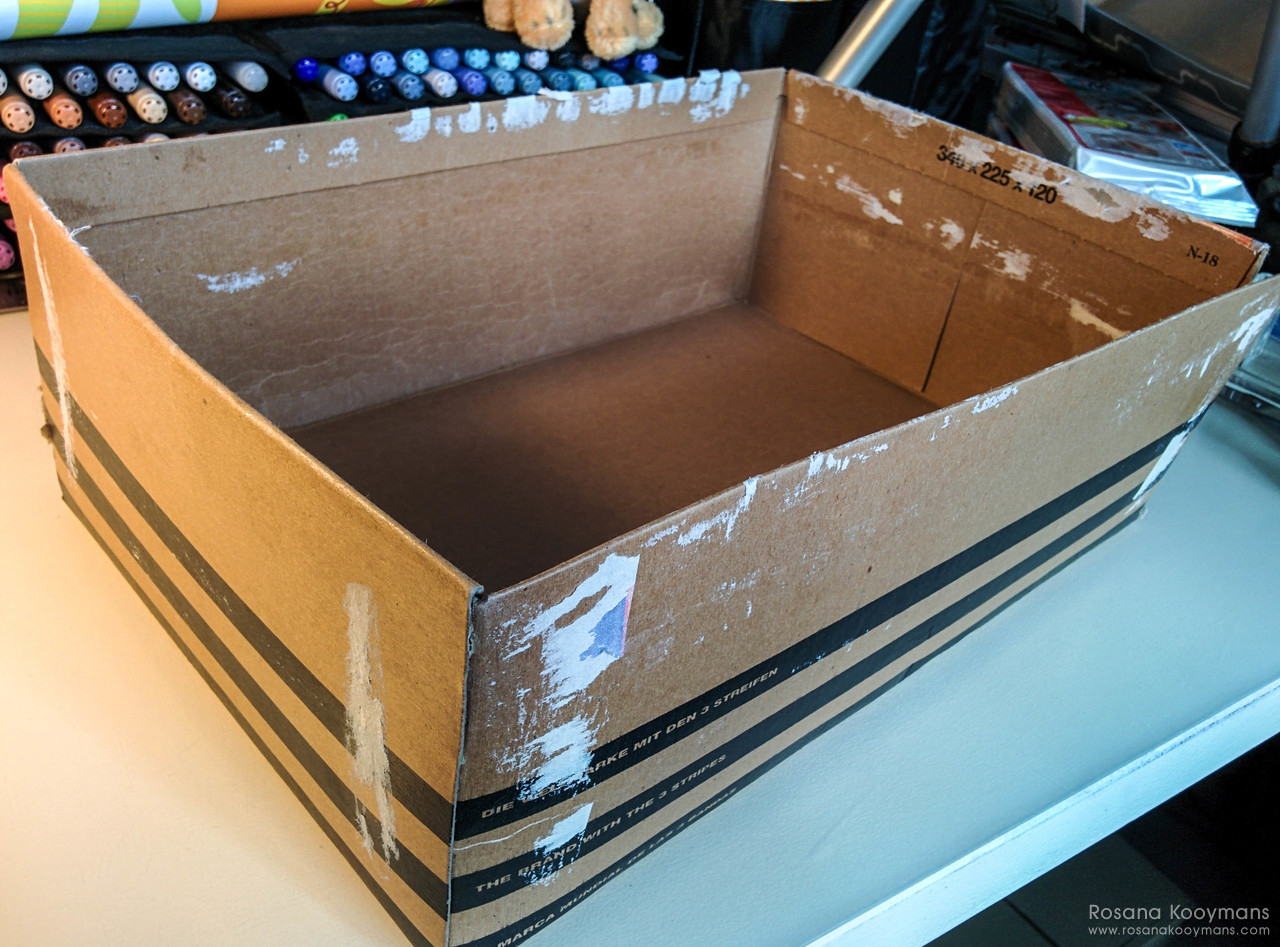 I ended up taping all the corners, just to be safe.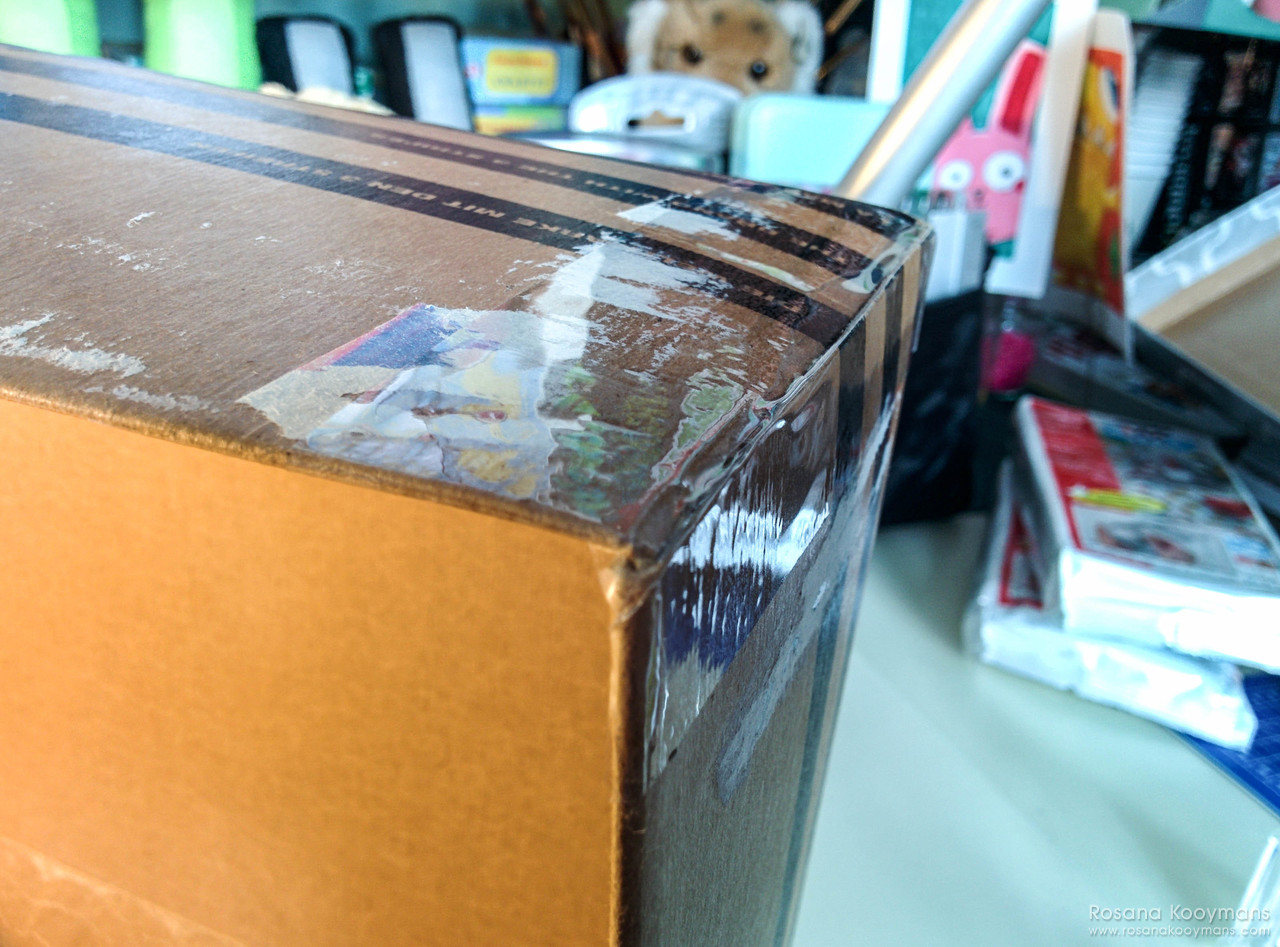 I taped the outside of the corners, and the inside too. It's up to you if you want to do this. But I suggest you do it to make sure it's stronger.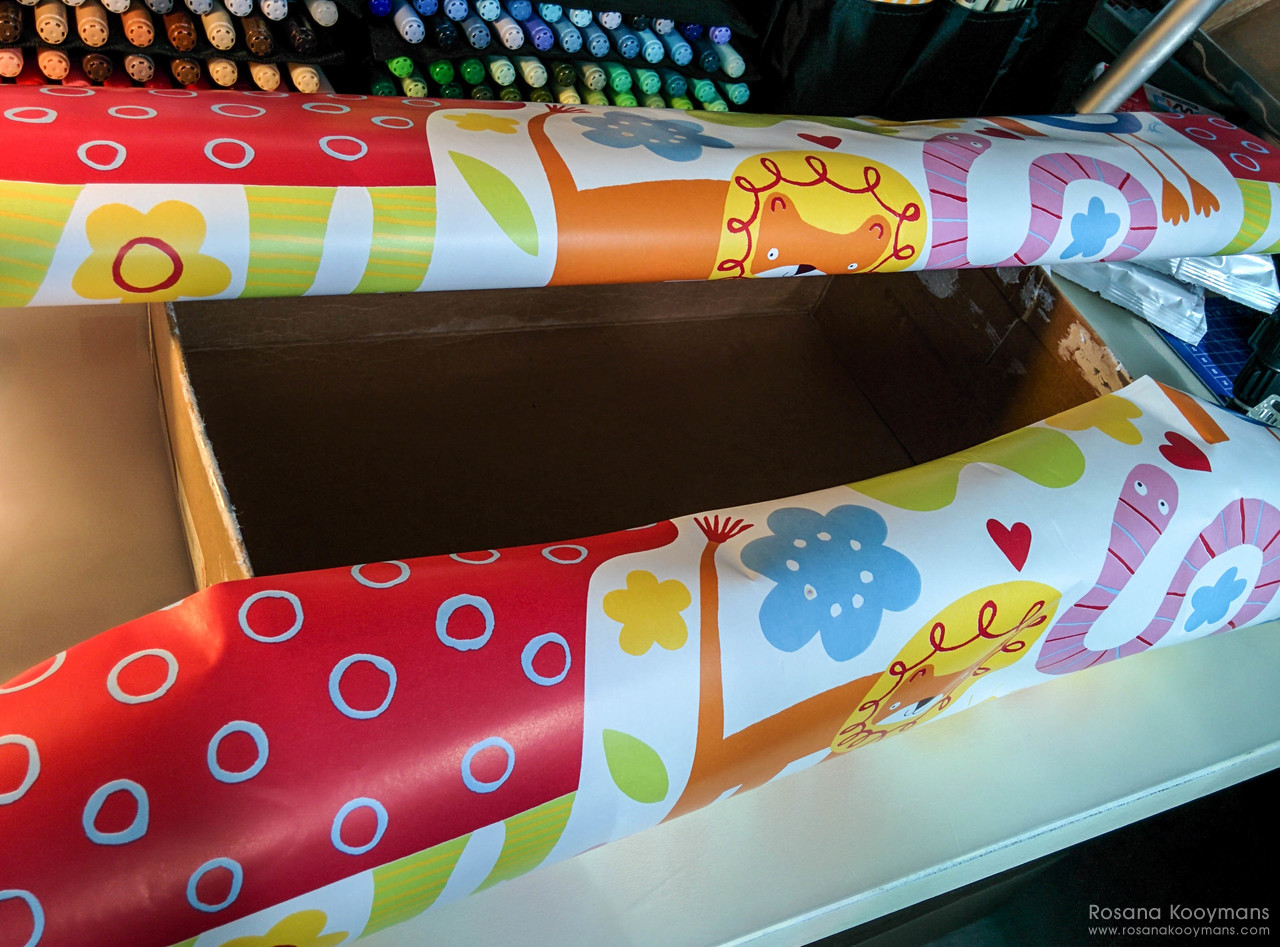 Put the wrapping paper all around the box. Make sure there is some overlap!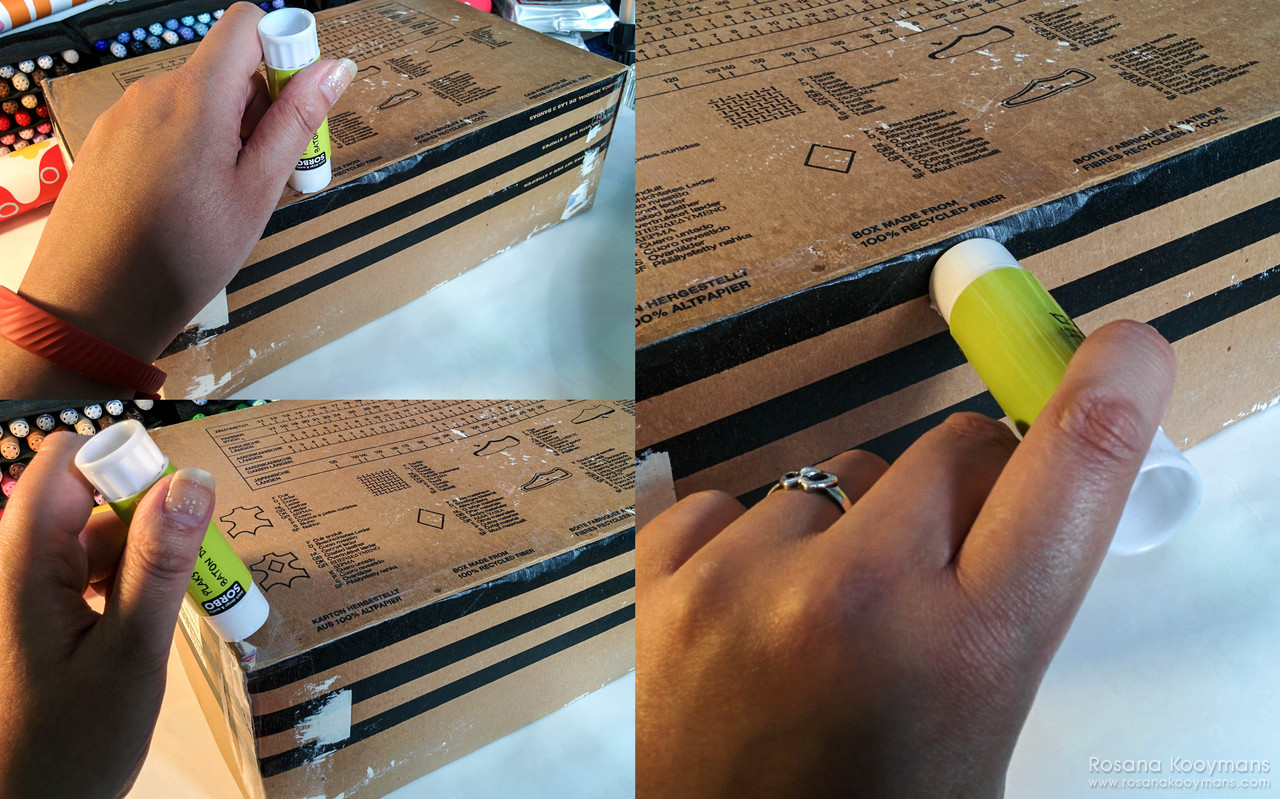 Glue all around the edges of the bottom of the shoebox. You don't have to cover the entire bottom. Just the edges.
Then, draw pencil lines all around the box on the paper. These are guidelines for later, when you have to cut out areas.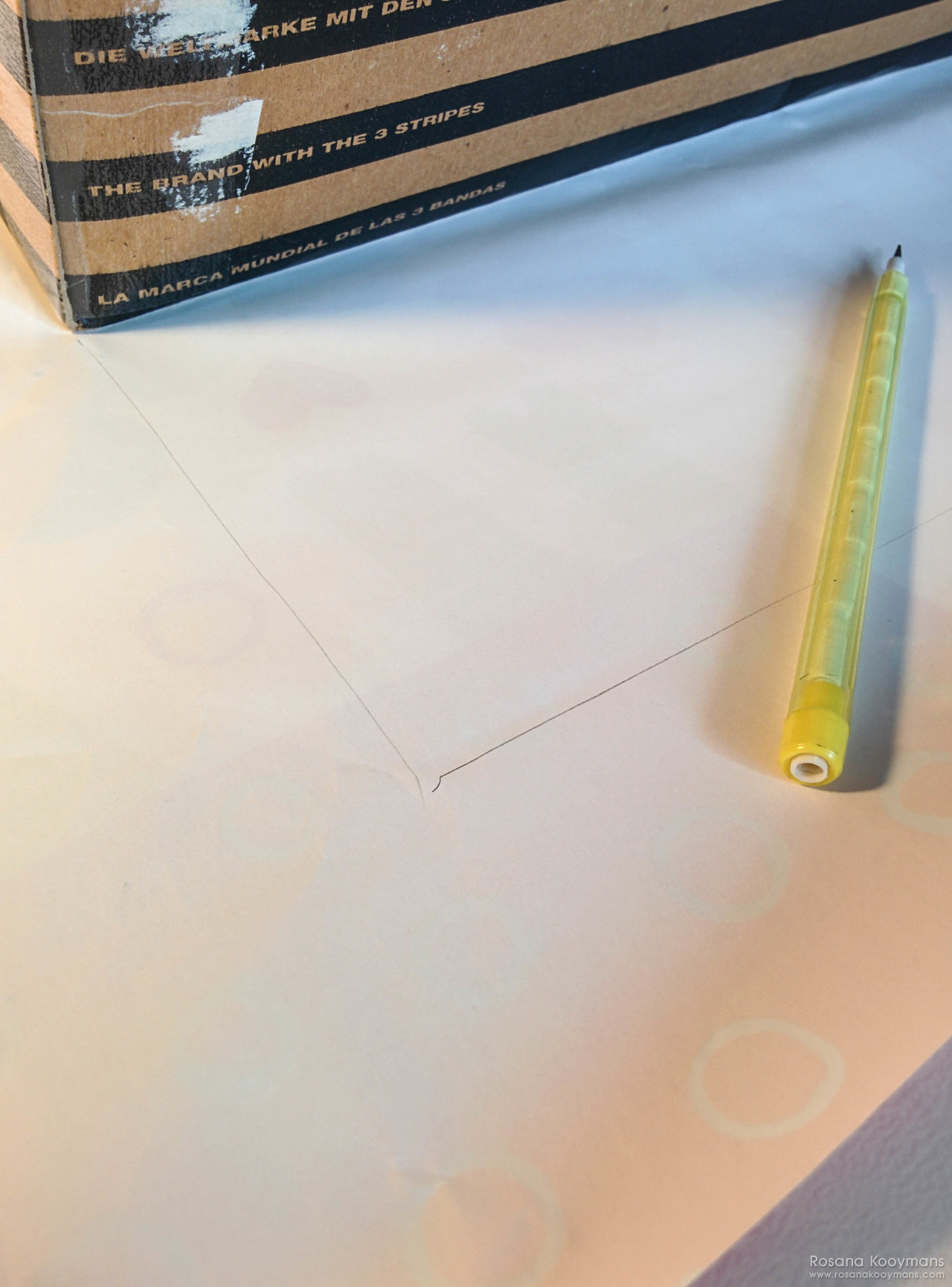 Like this. You can then continue the lines on the paper if you want, making it easier to cut out the paper. But these lines help you so you know where to put the glue.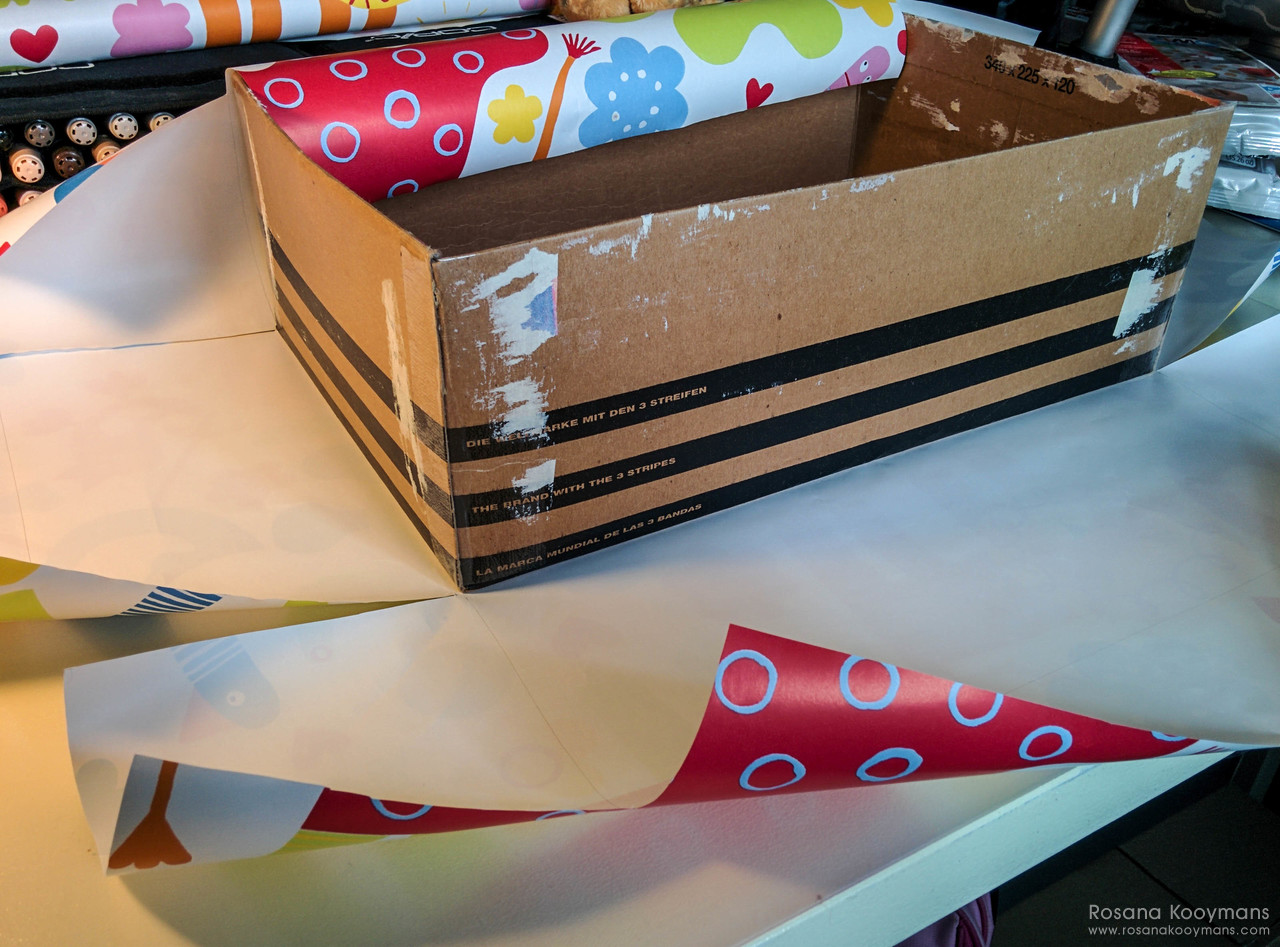 I leave overlap on 4 sides! These will go underneath the sides to cover the shoebox completely.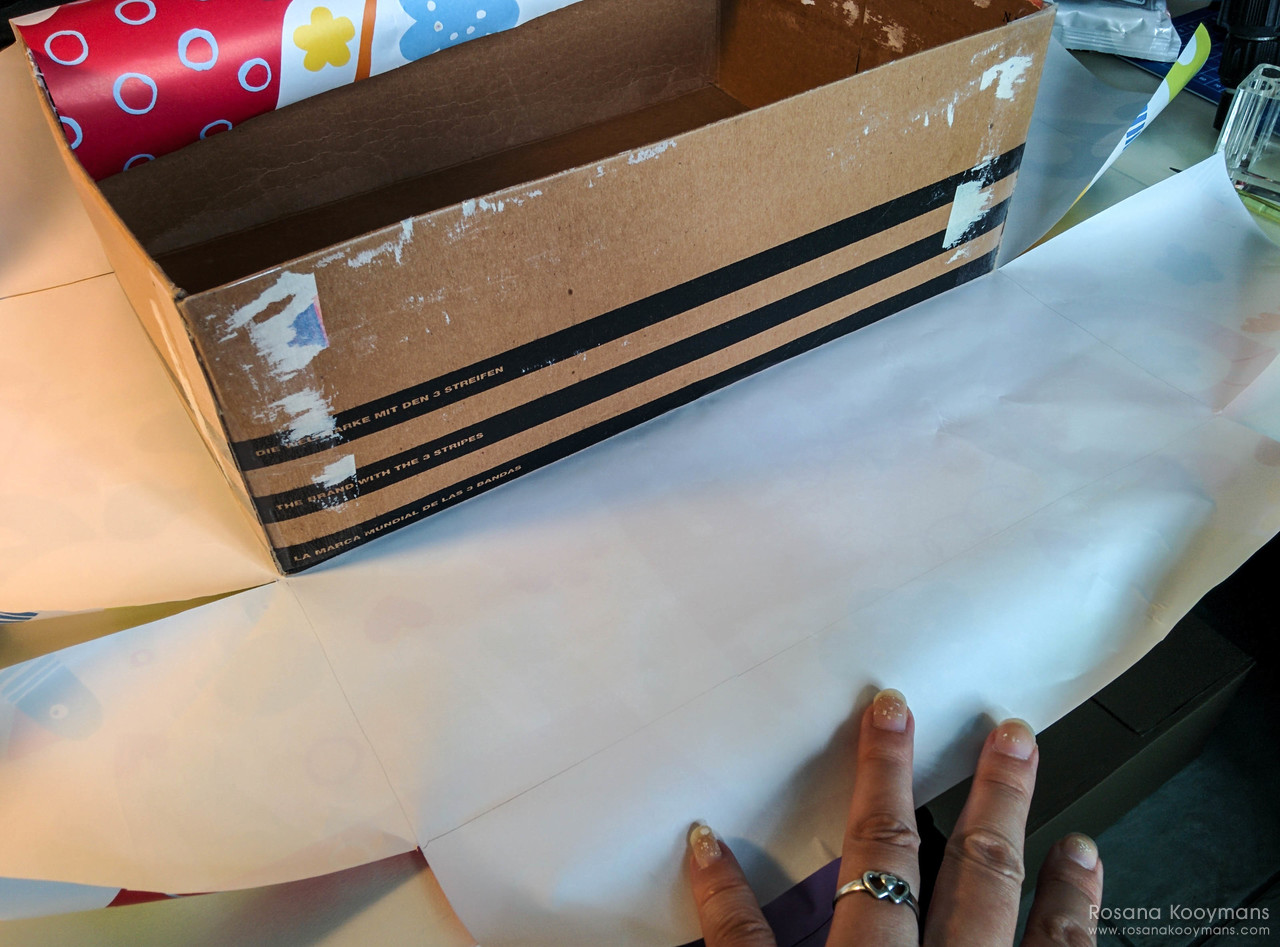 A bit hard to see, but you can see I've cut the paper here and there are pencil lines to guide with the glueing.
You should glue these sides first, the ones that have the extra overlap. Glue the little overlapping paper entirely, and put glue on all the edges of the rest of the paper.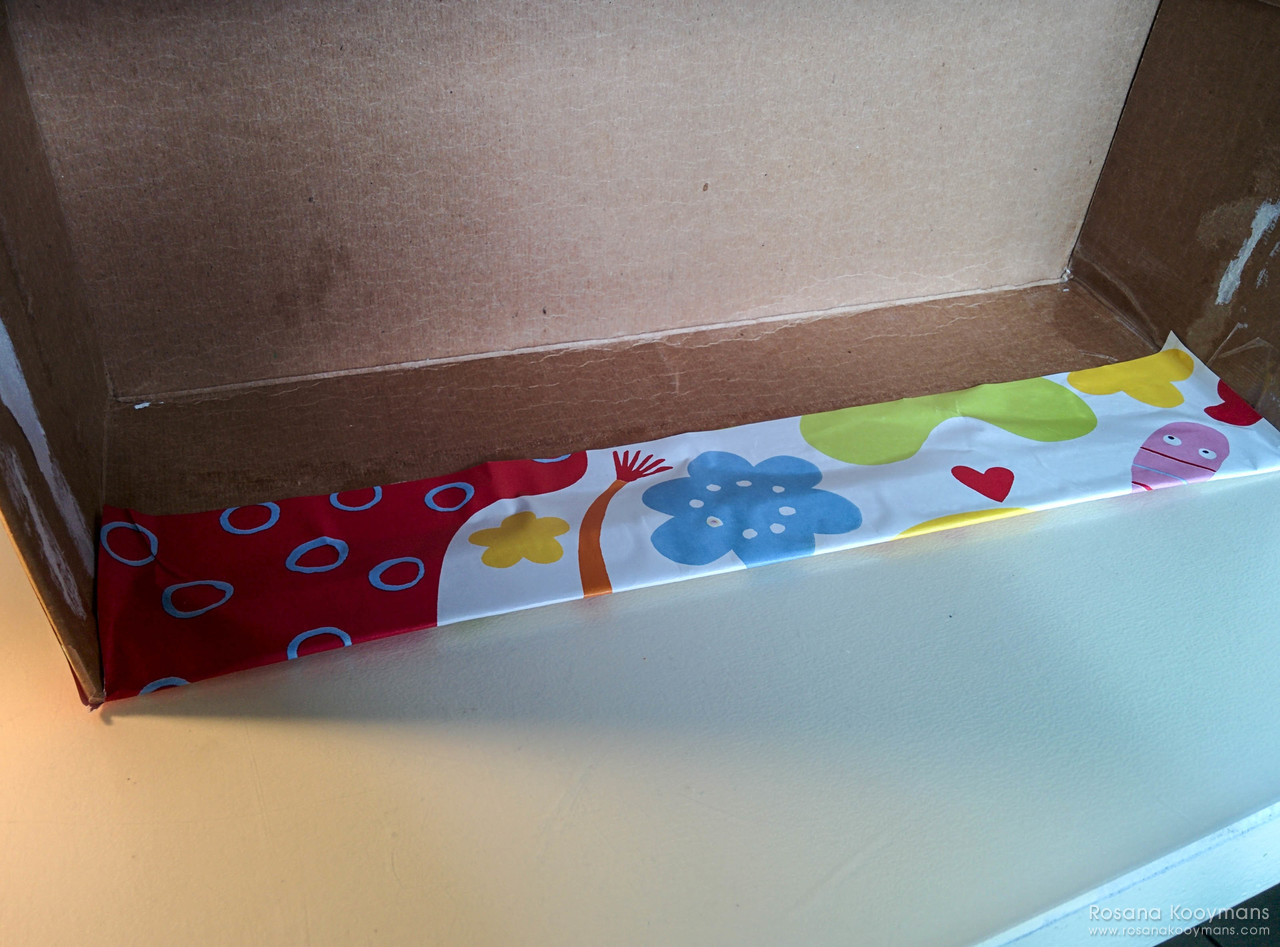 Fold the paper in like this. You can add sellotape to finish it off, and to make sure it doesn't let go. But if you've used enough glue, you shouldn't need to add tape here.
Repeat this for all other sides.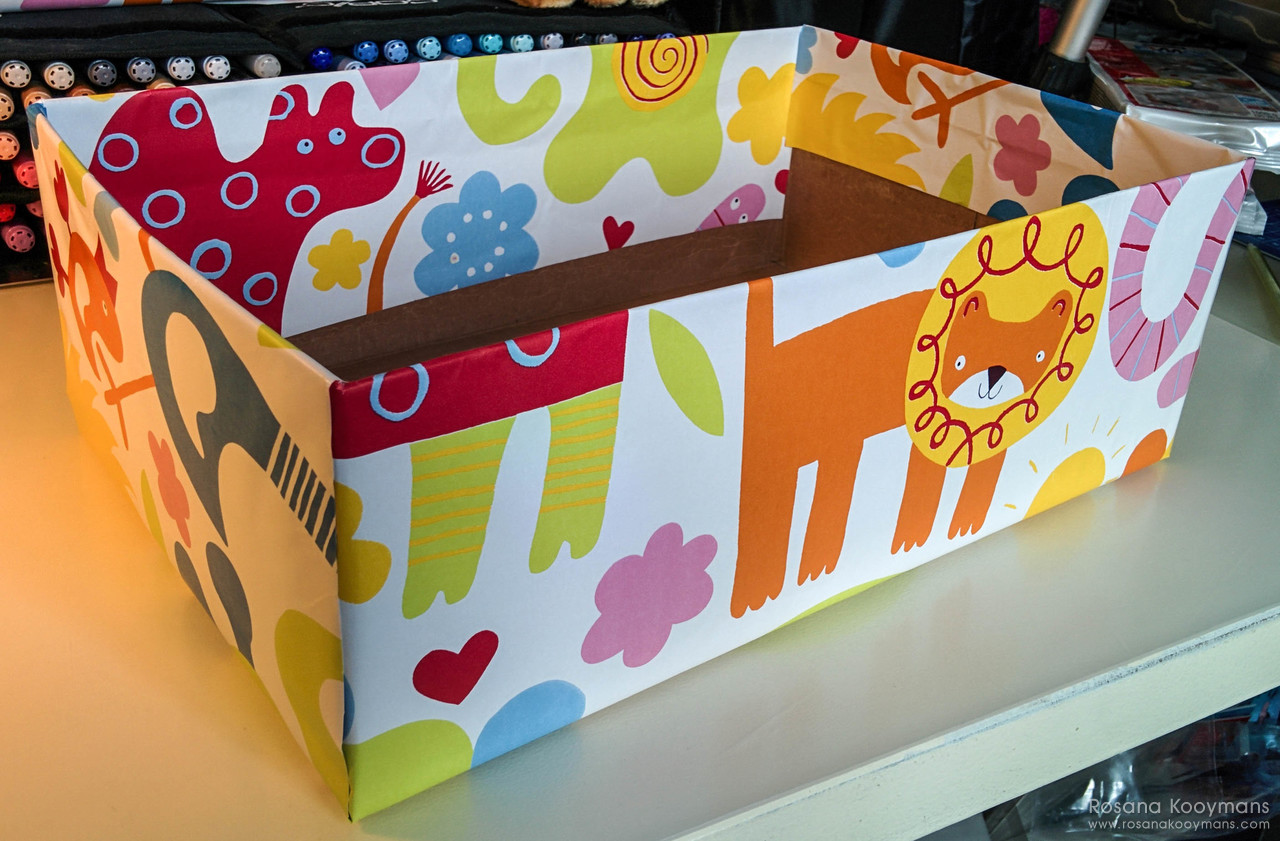 You can finish off the corners by covering them with transparent sellotape. I don't always do this, depending on the wrapping paper I use. In this case I found the wrapping paper was a bit thin, so to prevent it from tearing too easily, I added tape to each corner.
Repeat the above steps for the lid!
I might extend the tutorial later, to show you how to decorate the inside as well. I didn't do that for this box. But it's not very hard. I'm sure you can figure that bit out yourself.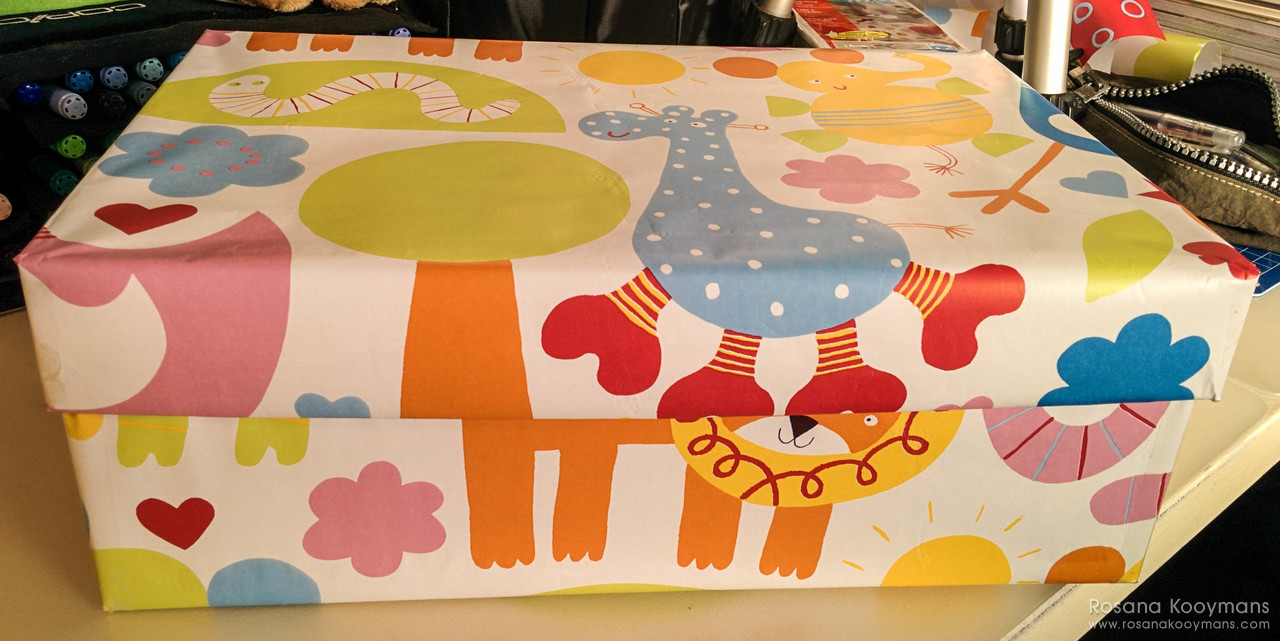 And here you go, your very own decorated box!
I love to do this. I don't like throwing out old shoe boxes. They're perfect for storing items. And by decorating them yourself you can make themed boxes that match the contents!