Lawn Fawnatics Challenge #33: Fun Folds Card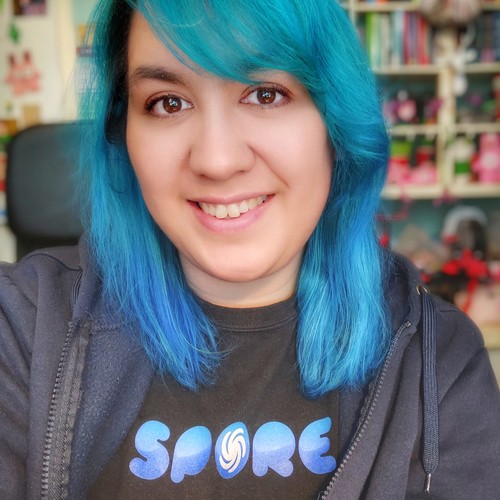 I'm a Dutch designer and artist. I run 2 Etsy shops. On Rosana Kooymans: Art & Design I mostly sell Freezer Bunny plushies and hand drawn illustrations. And on Retro Hugs I sell planner and craft supplies.
I'm crazy about my Filofax and Carpe Diem planners, and I also create custom inserts and stickers for planners.
In my spare time you can find me gaming/creating on SNW. I stream twice a week on Twitch.
I love my geeky hubby and our 3 creative, geeky sons!
On this blog you can find some of my crafty projects (including handmade cards), illustrations, design projects, photography, family life and my health journey. I record the occasional video too, and plan on recording more crafty and planning videos soon. So keep an eye on my blog.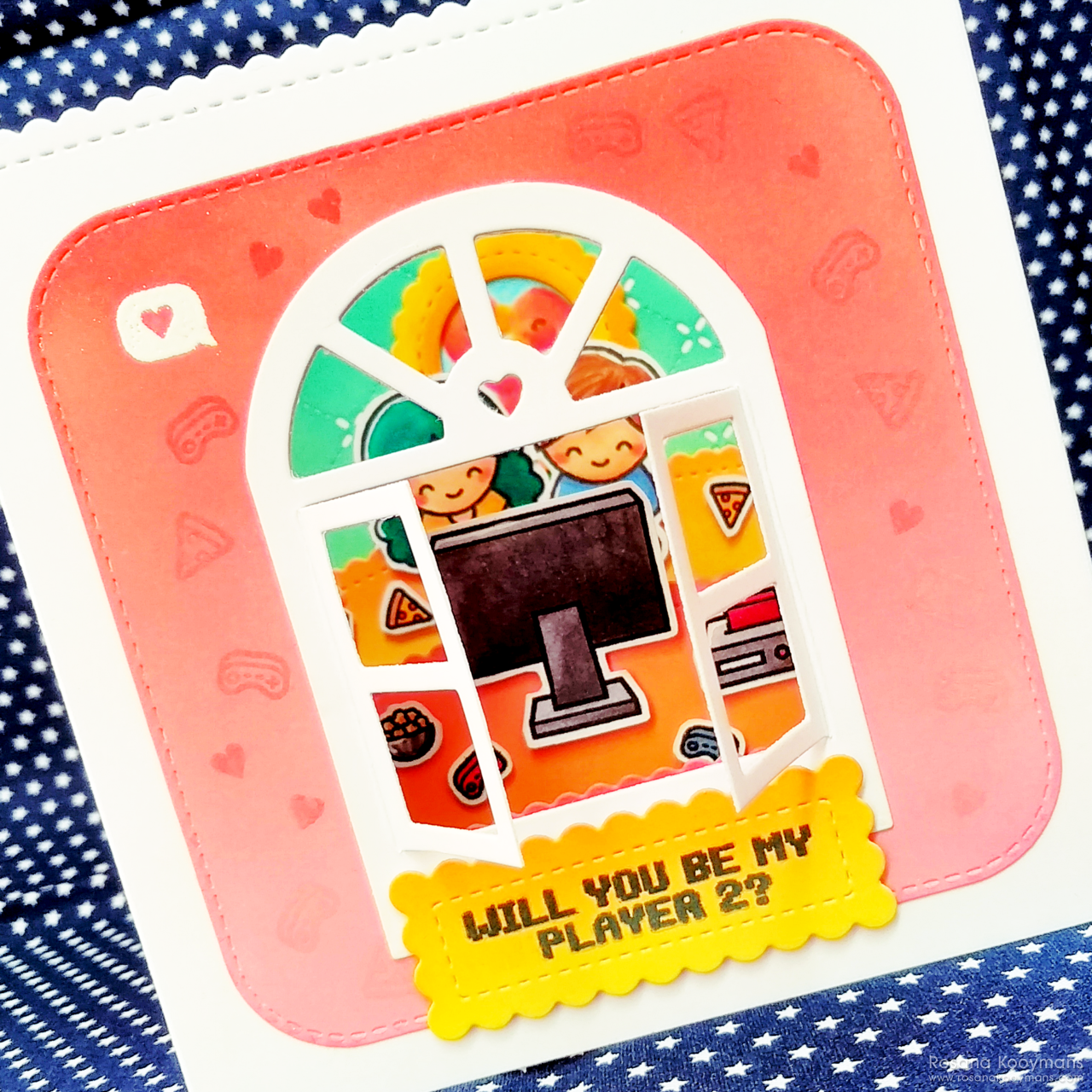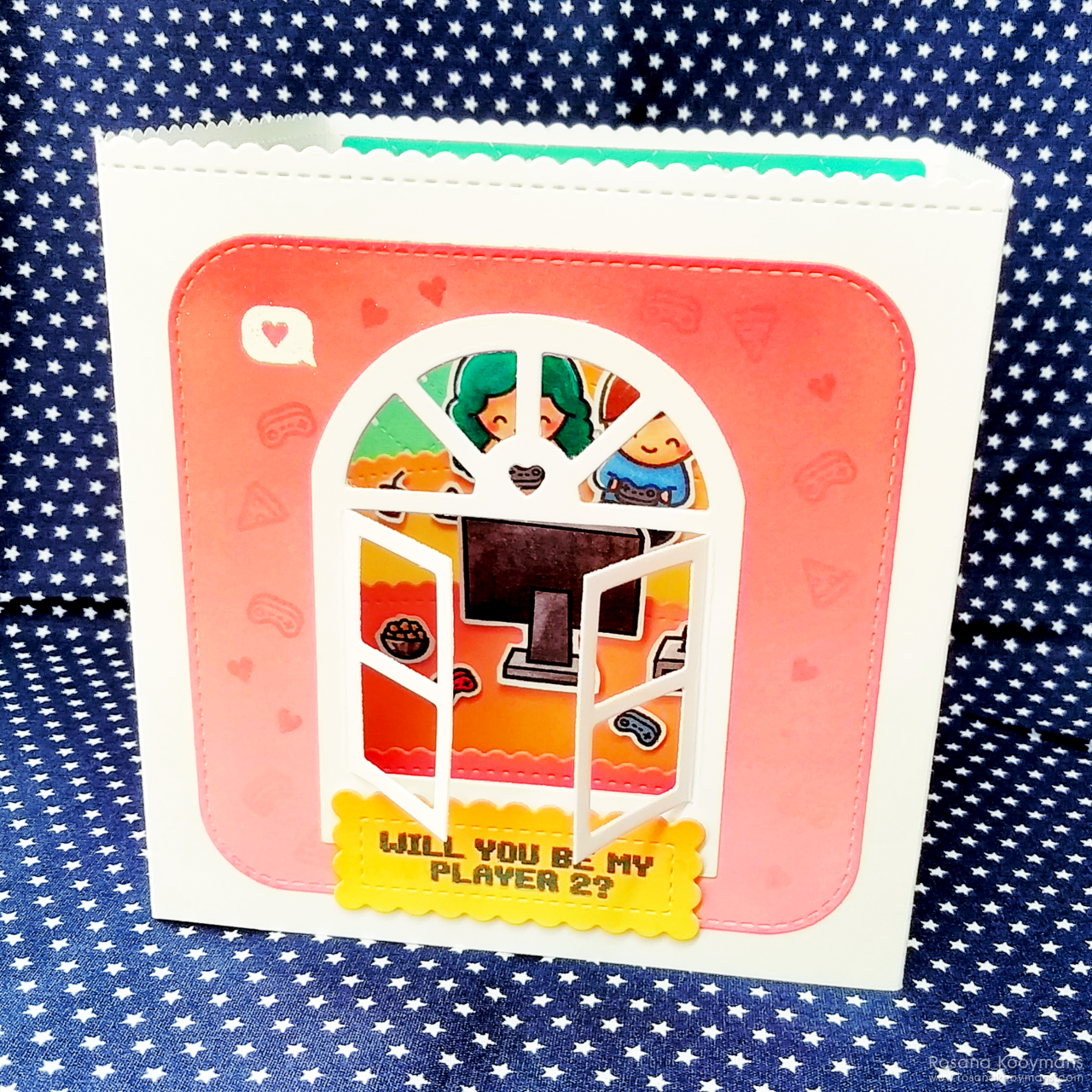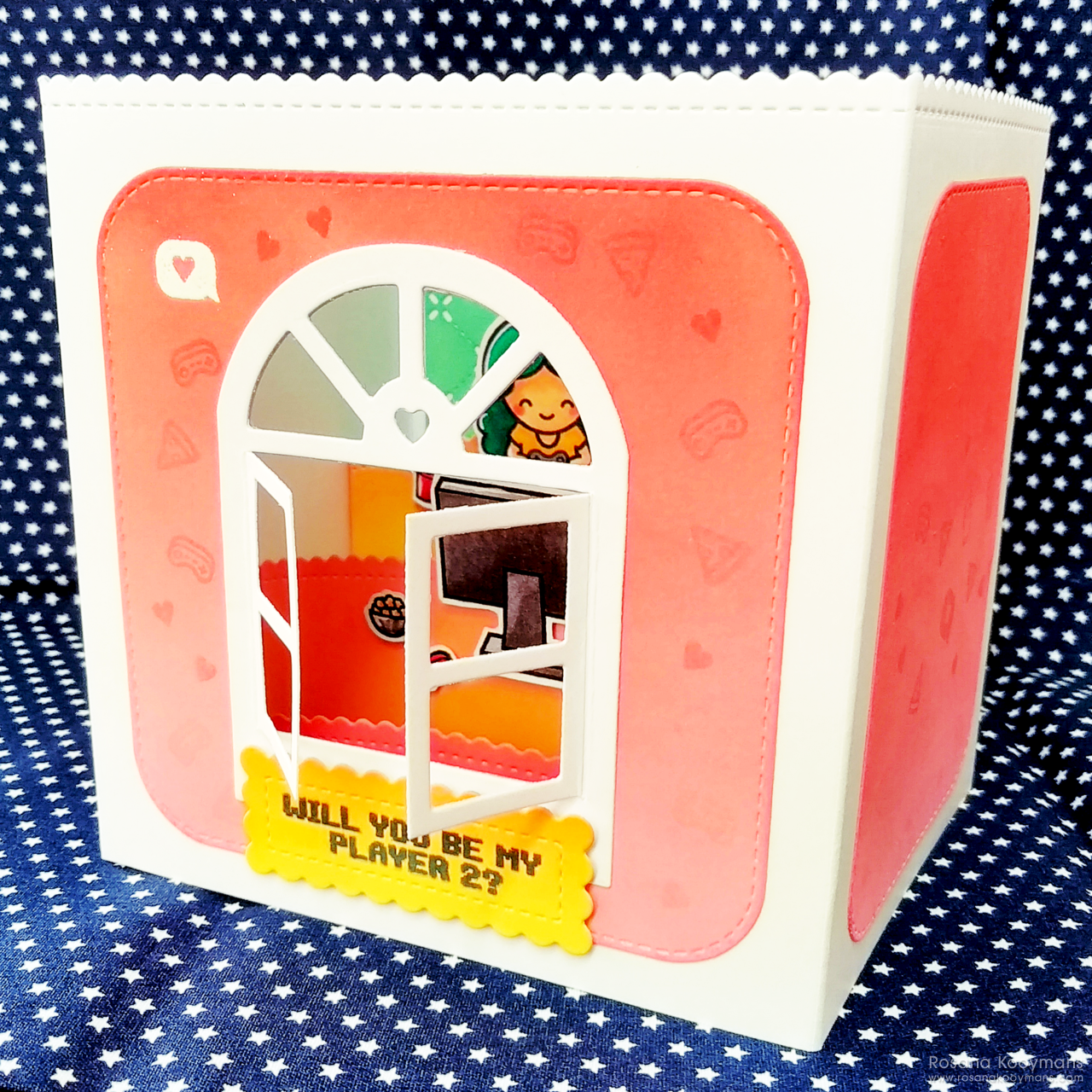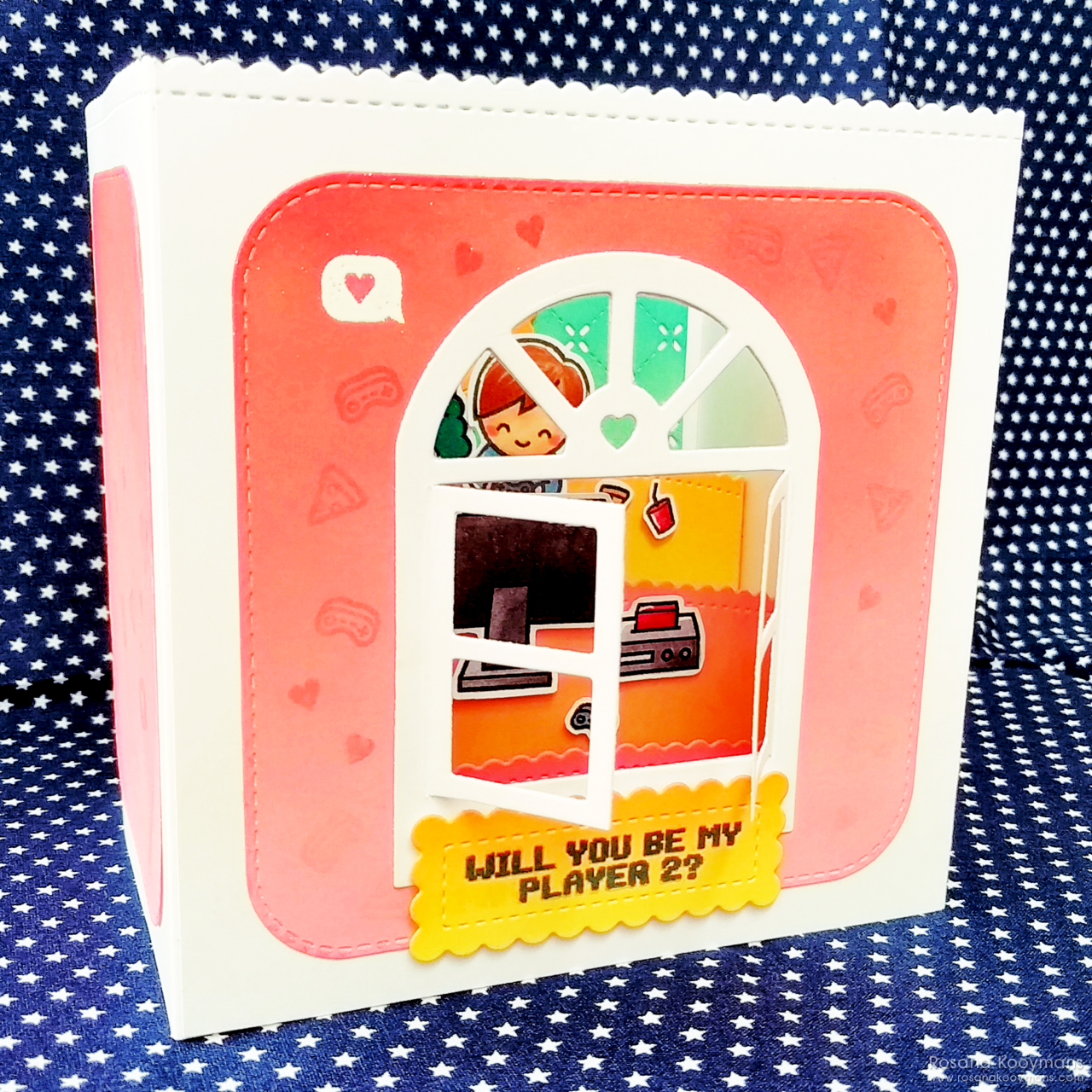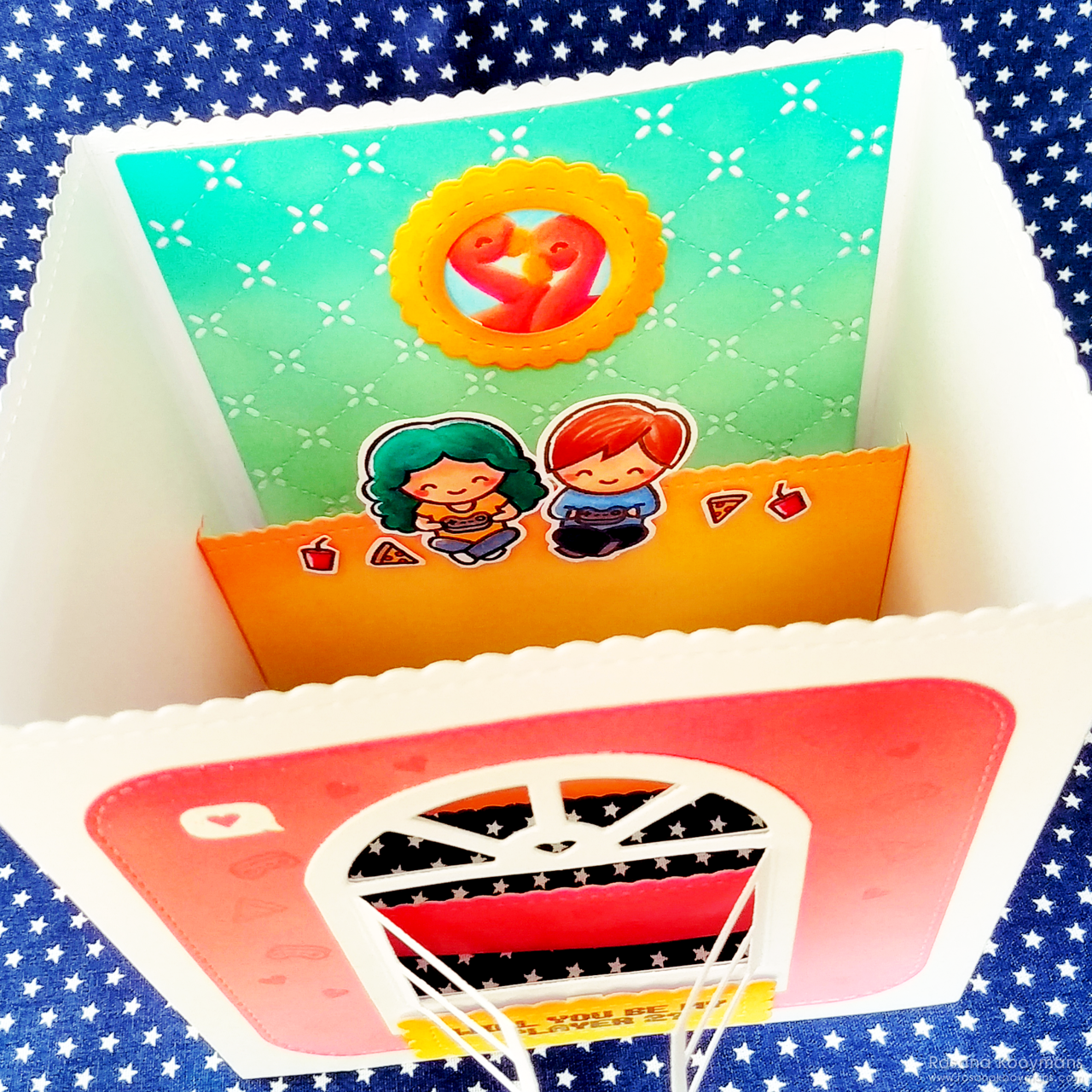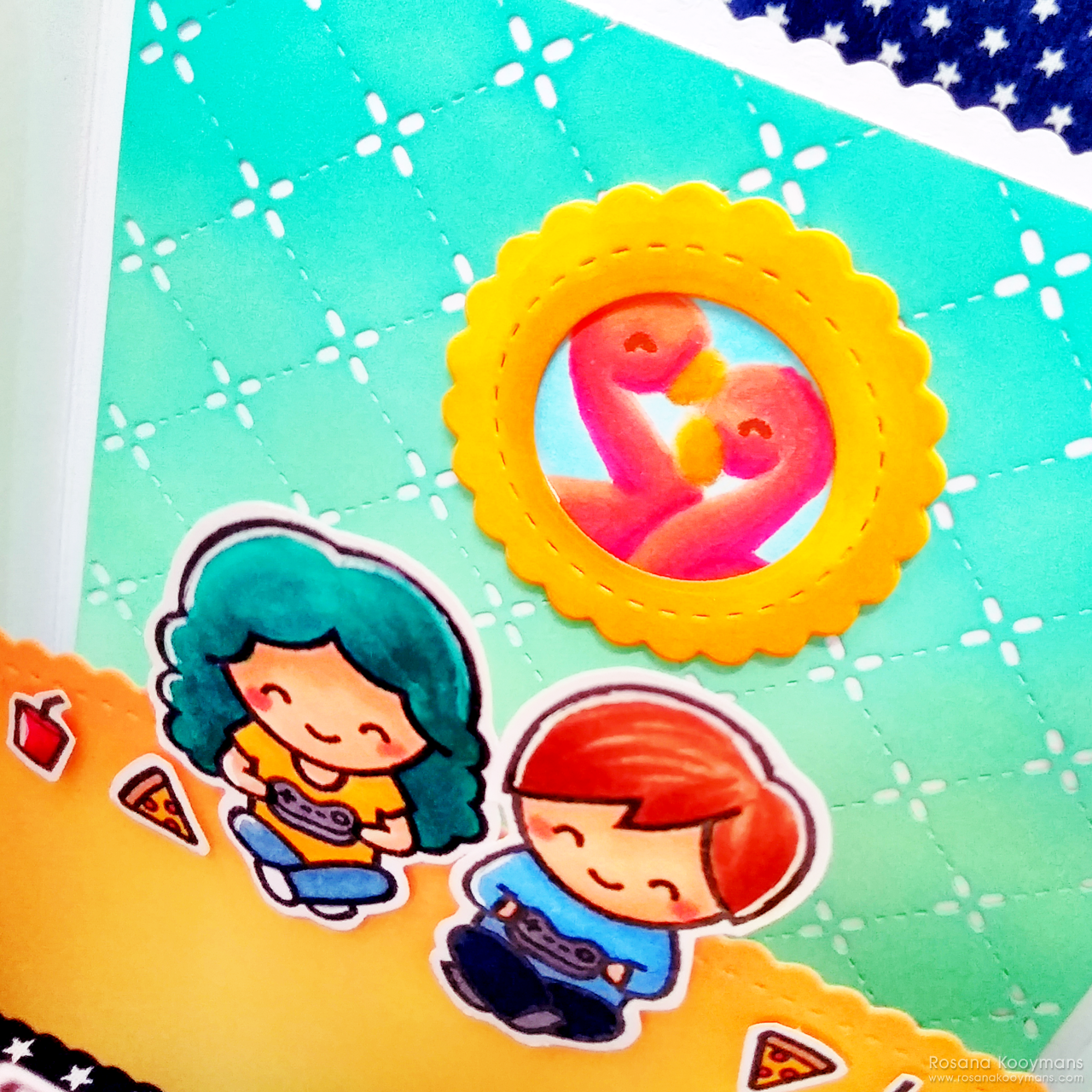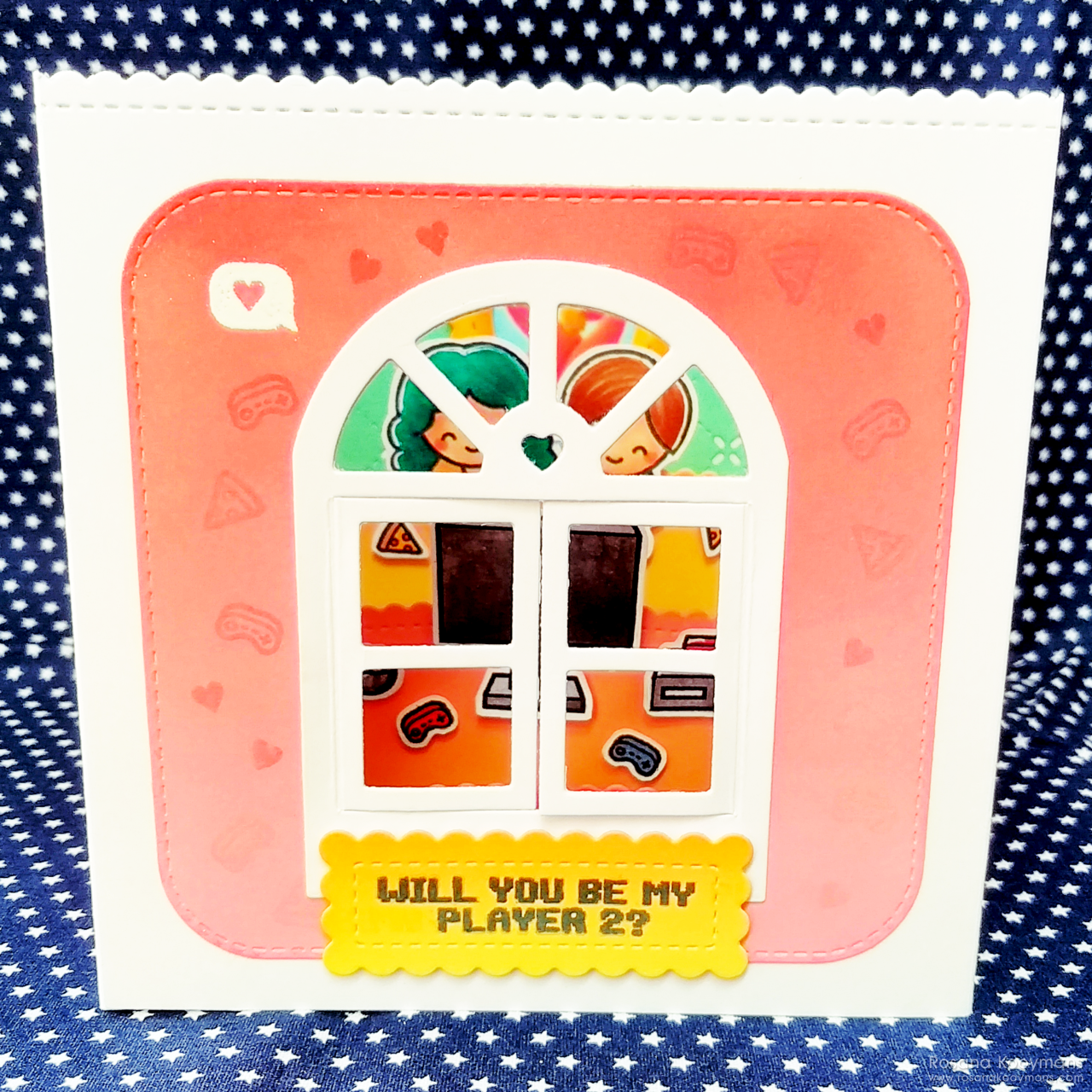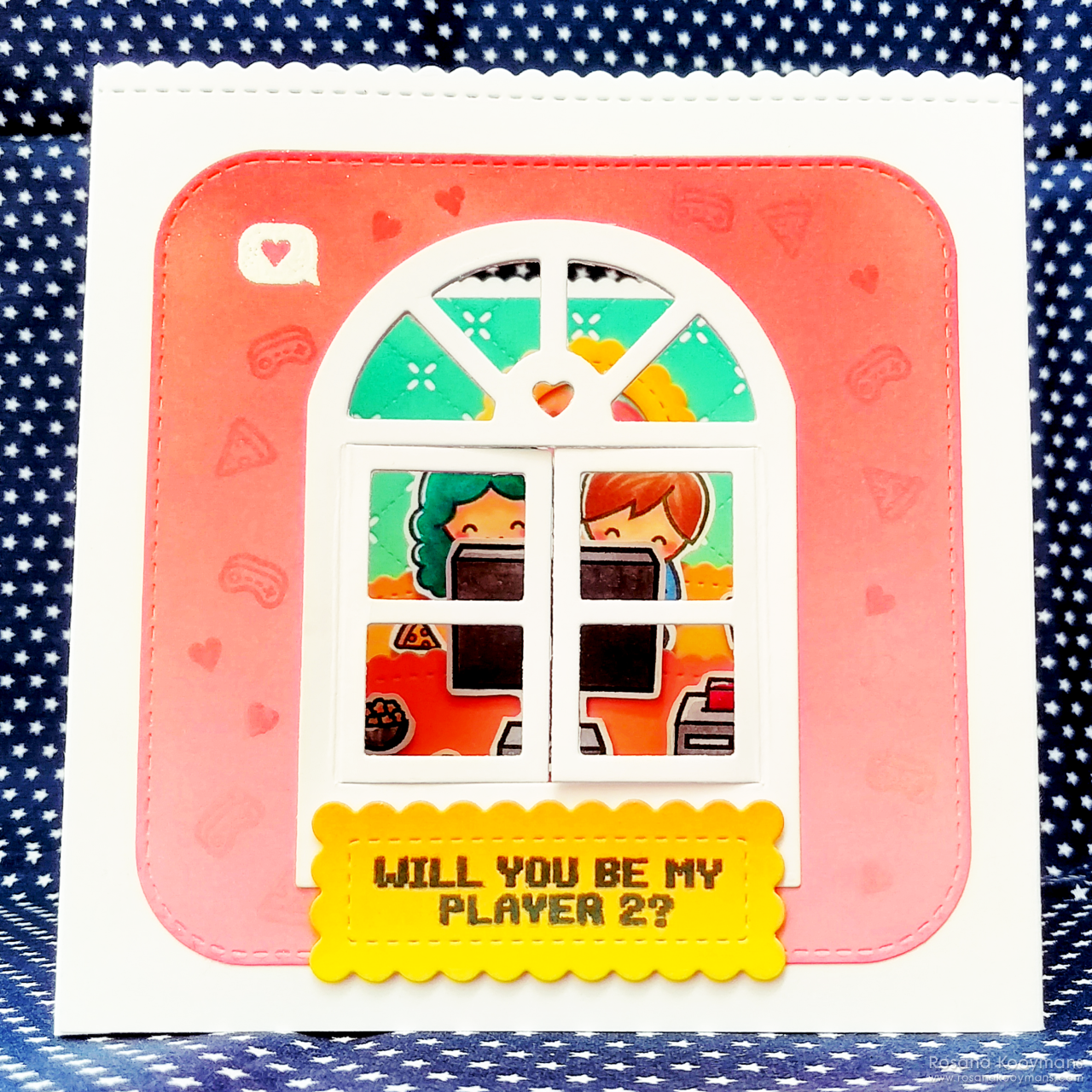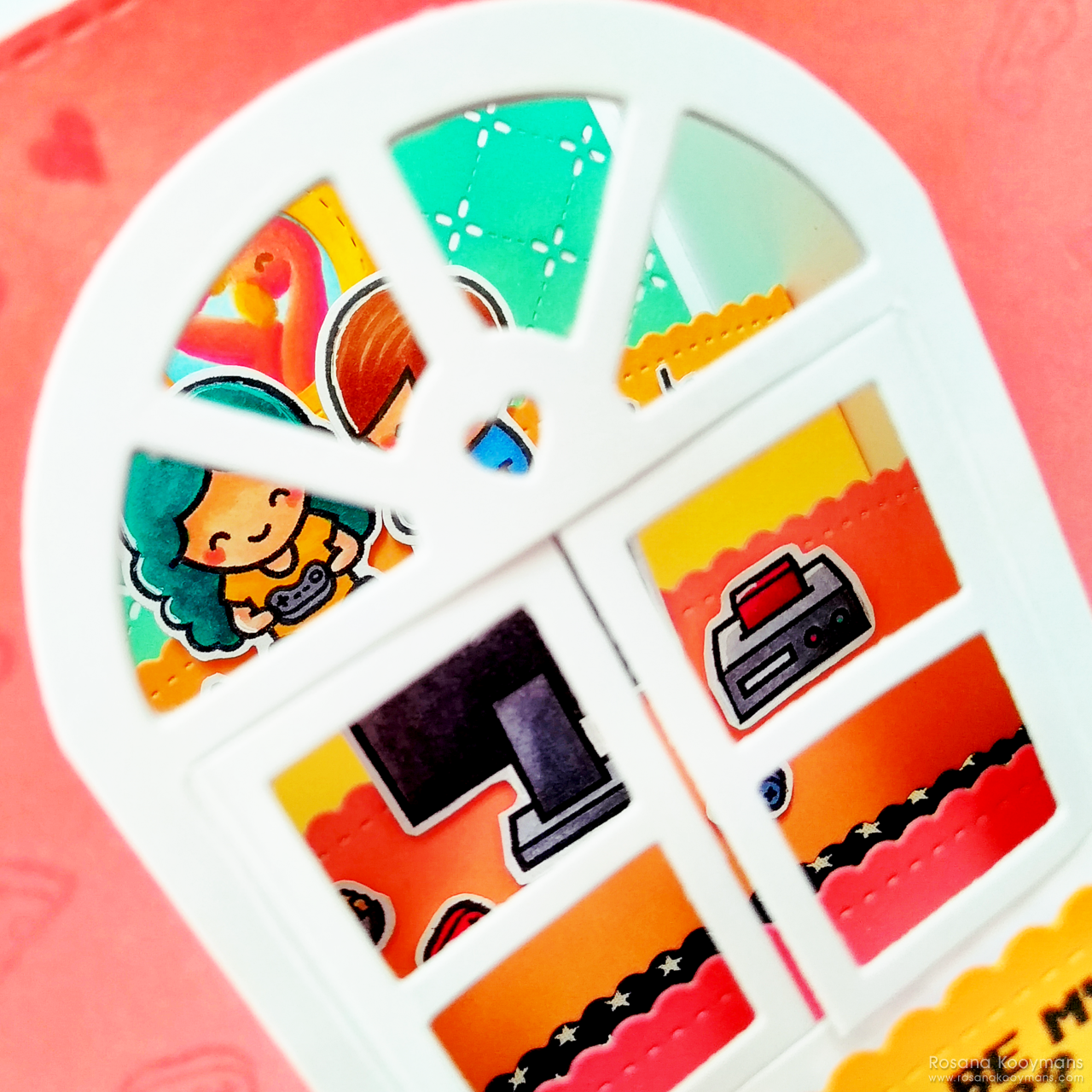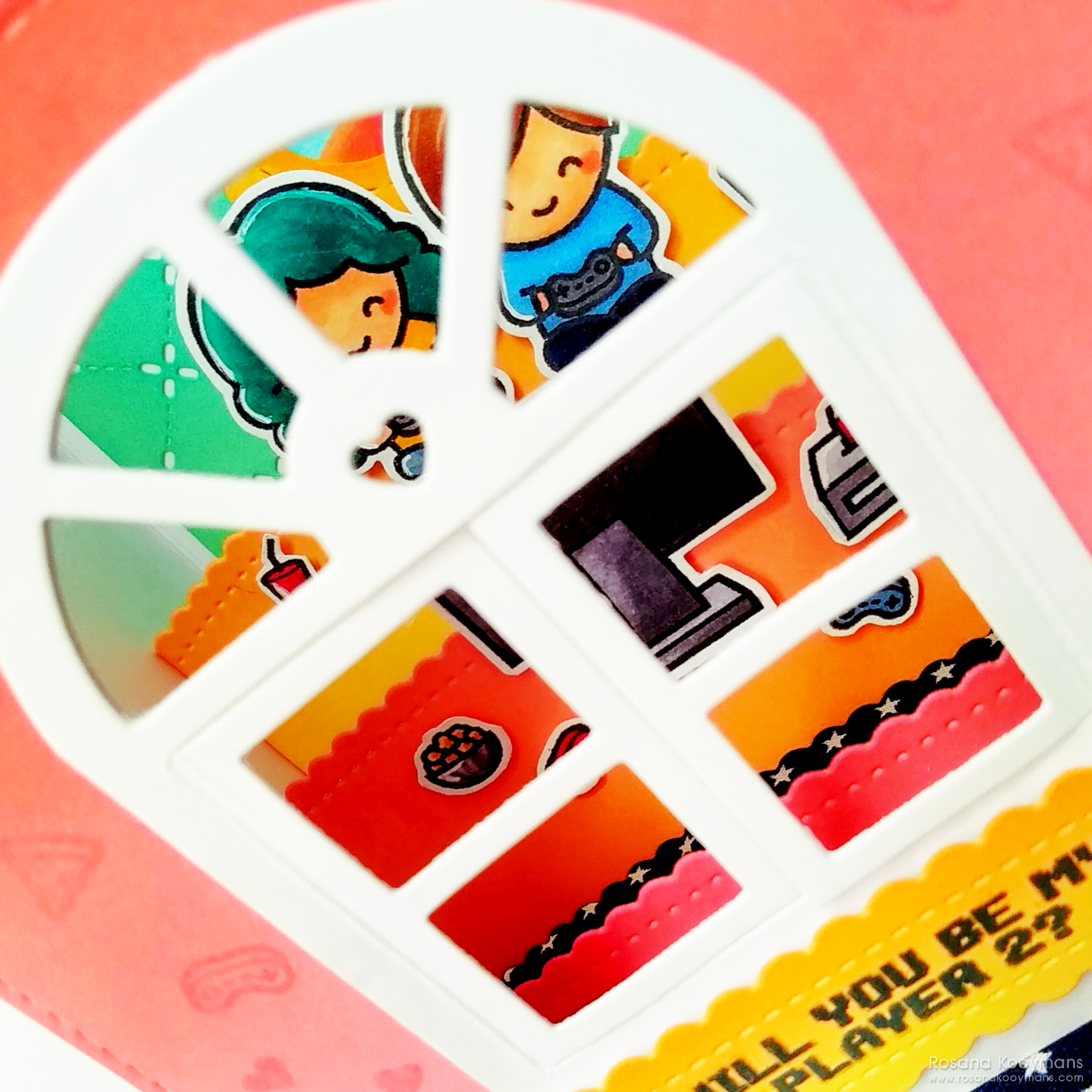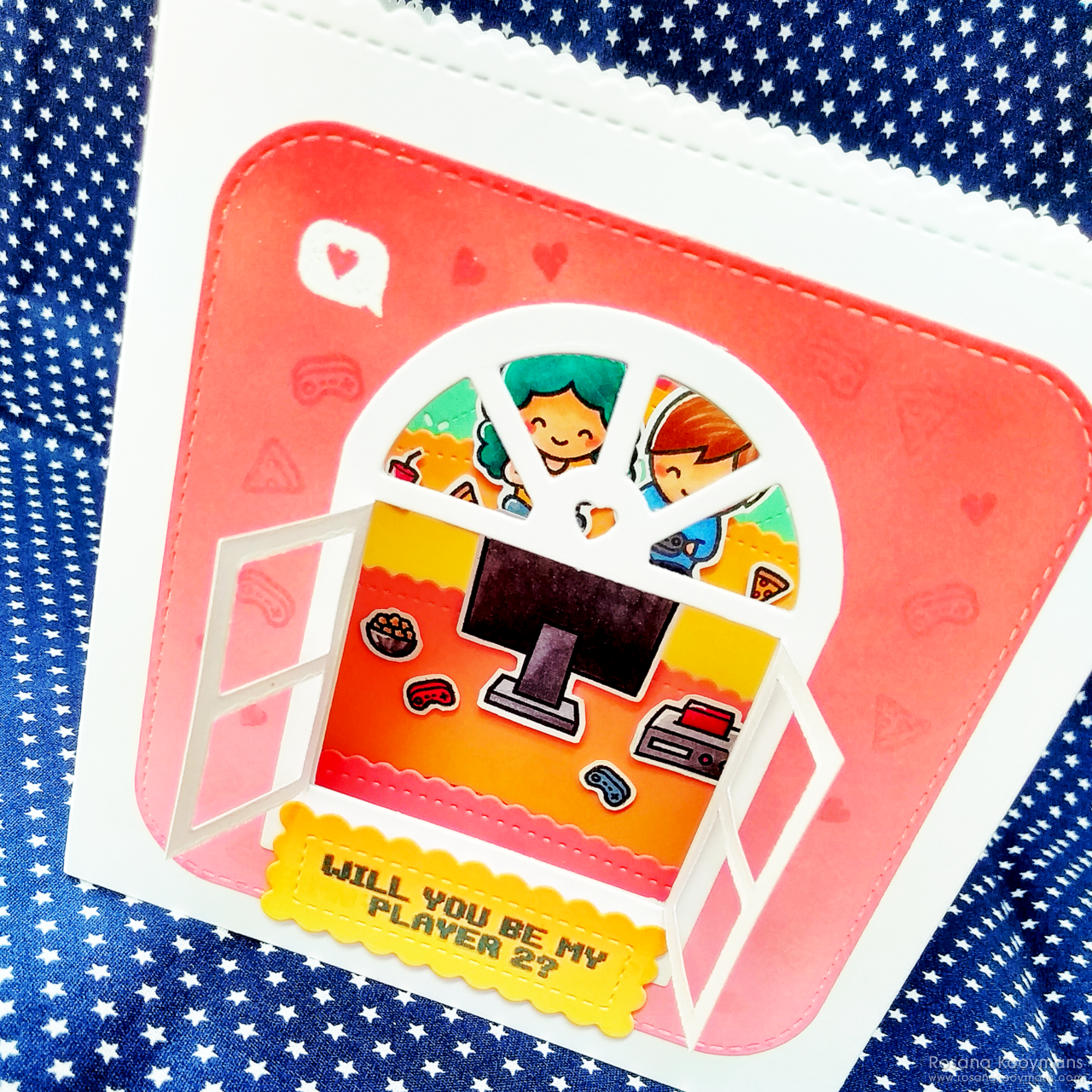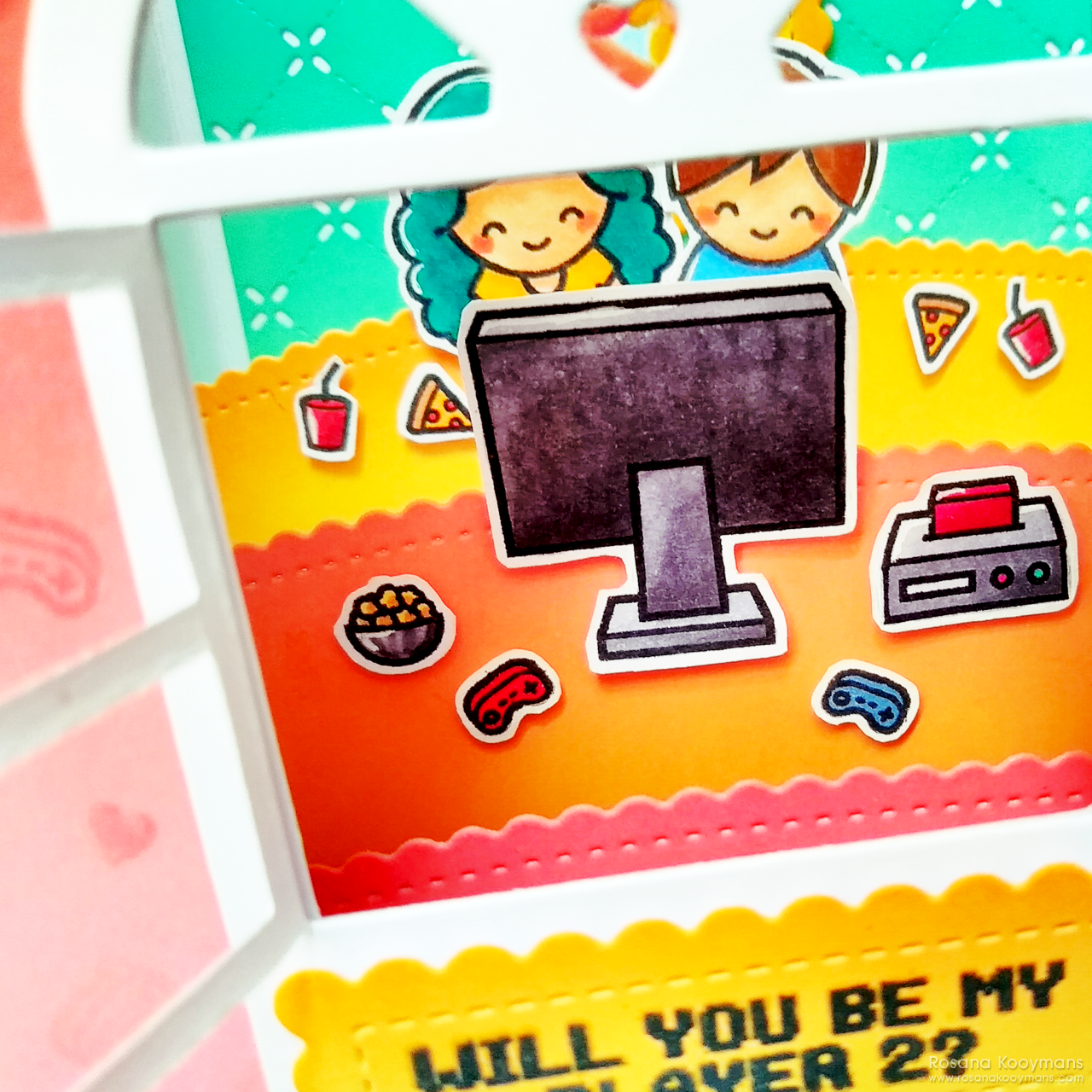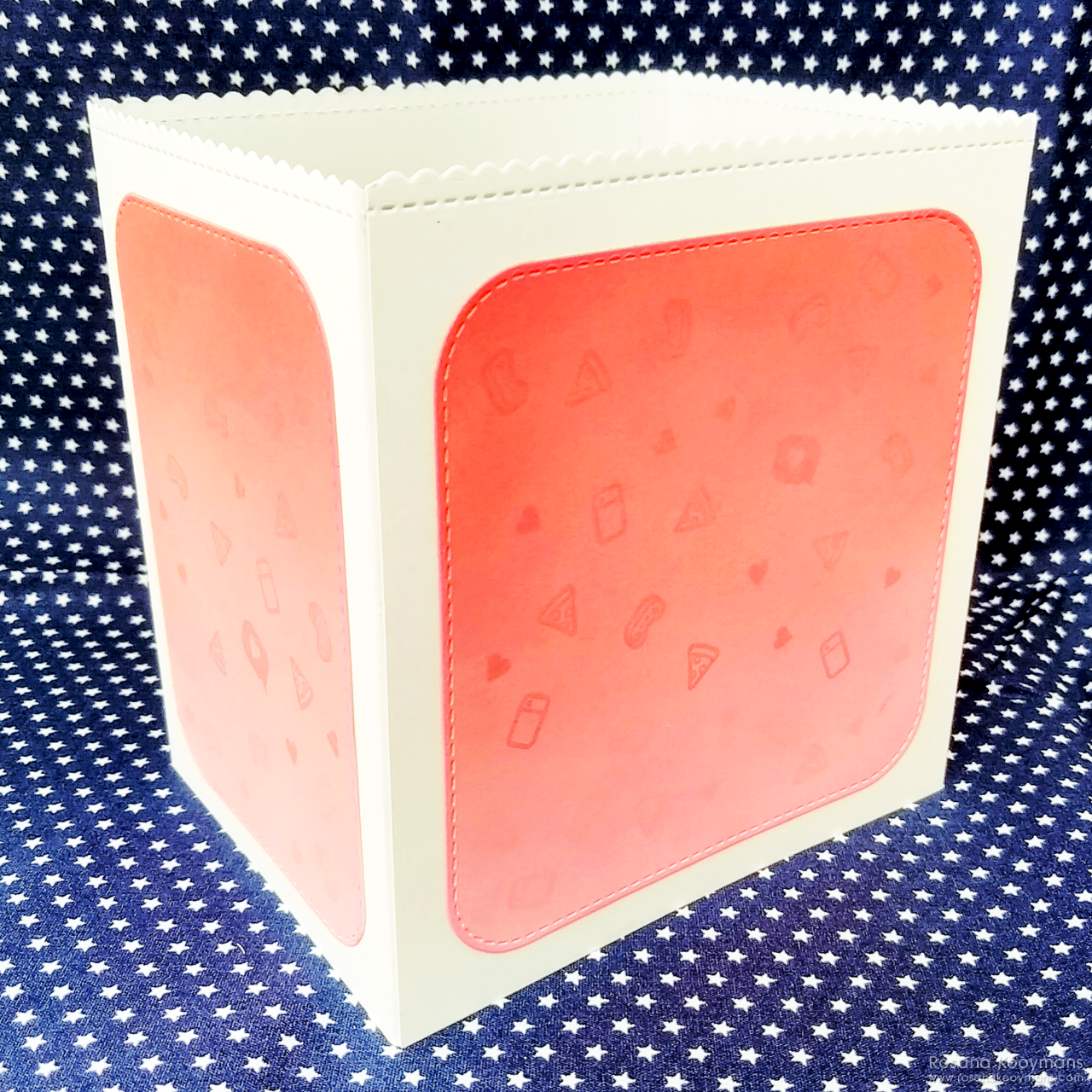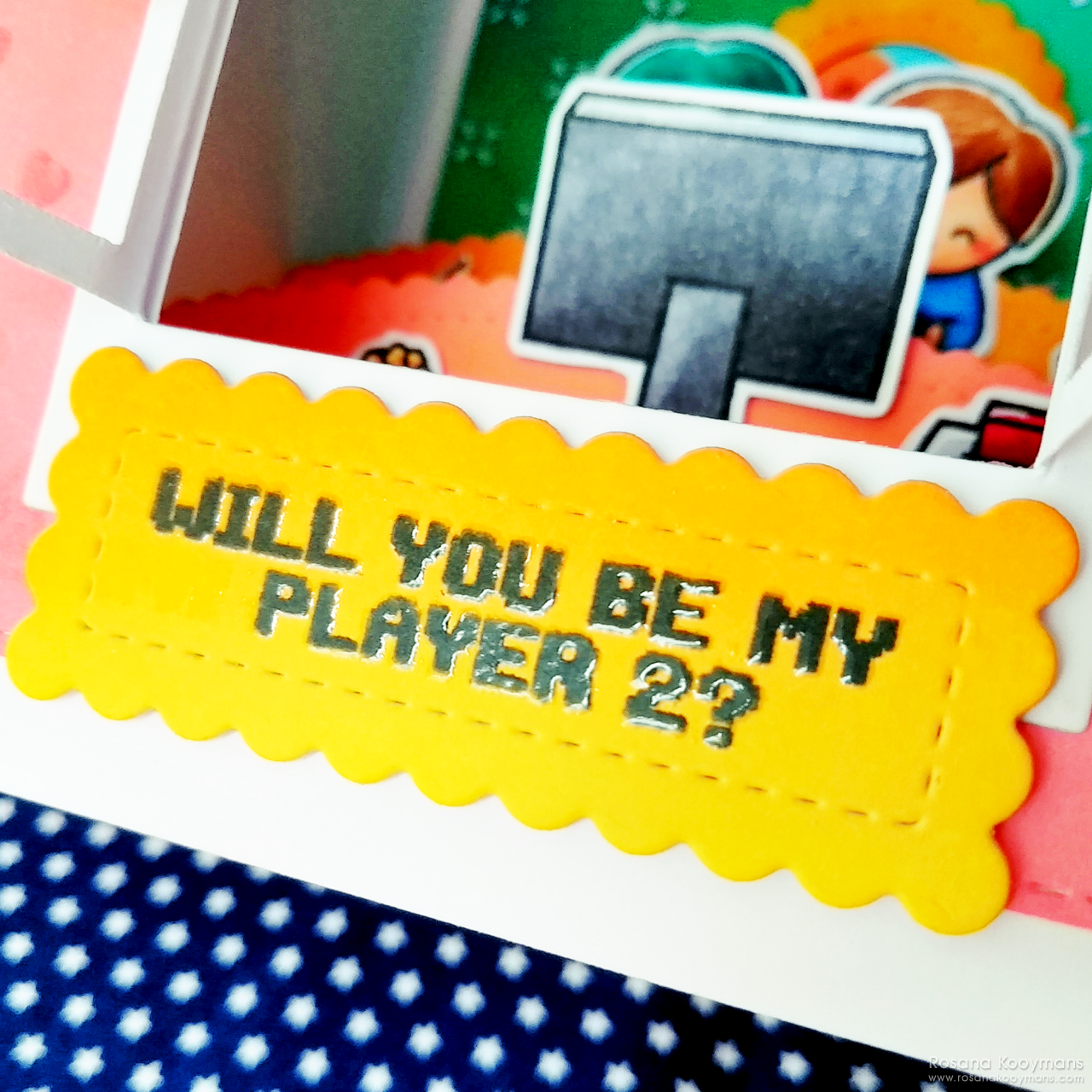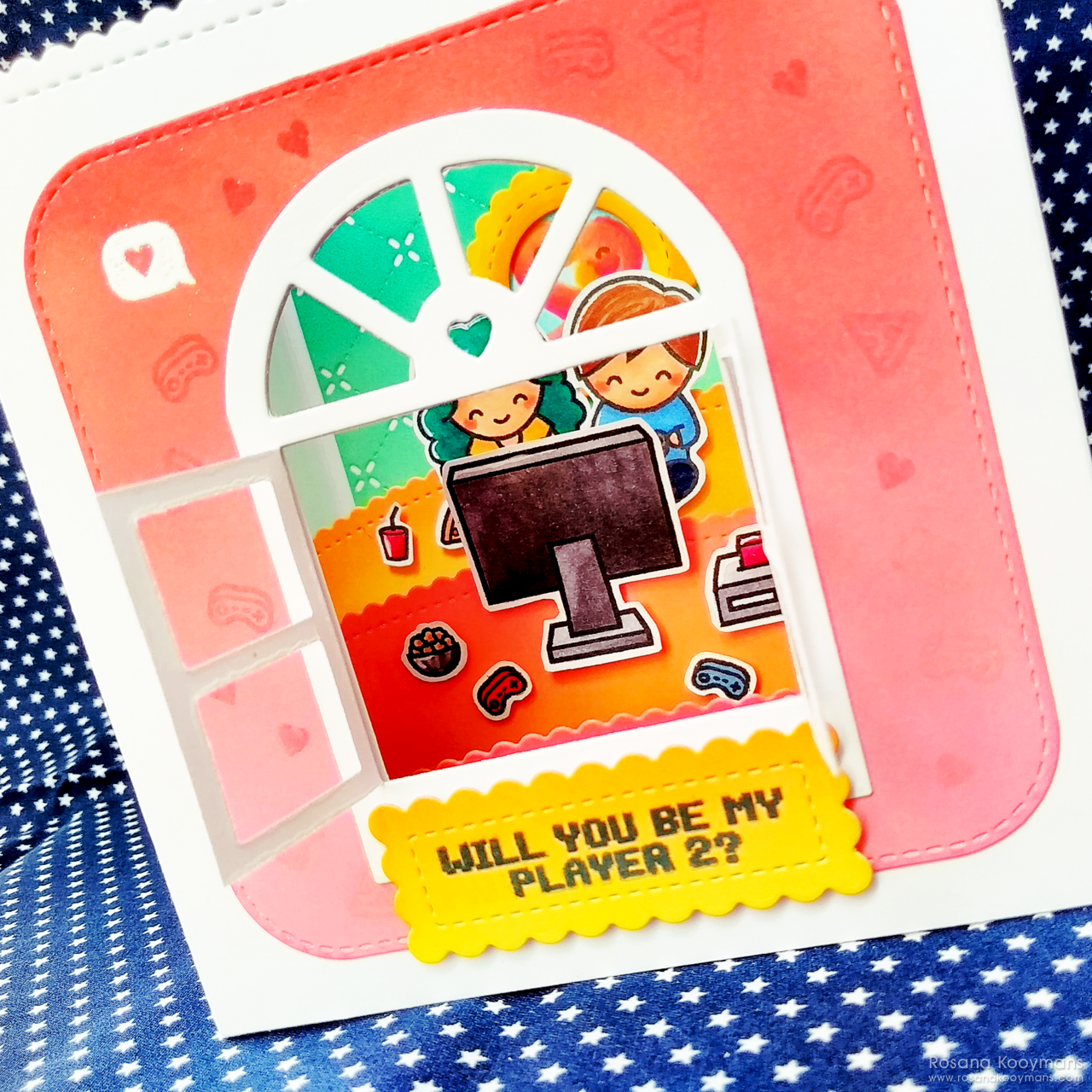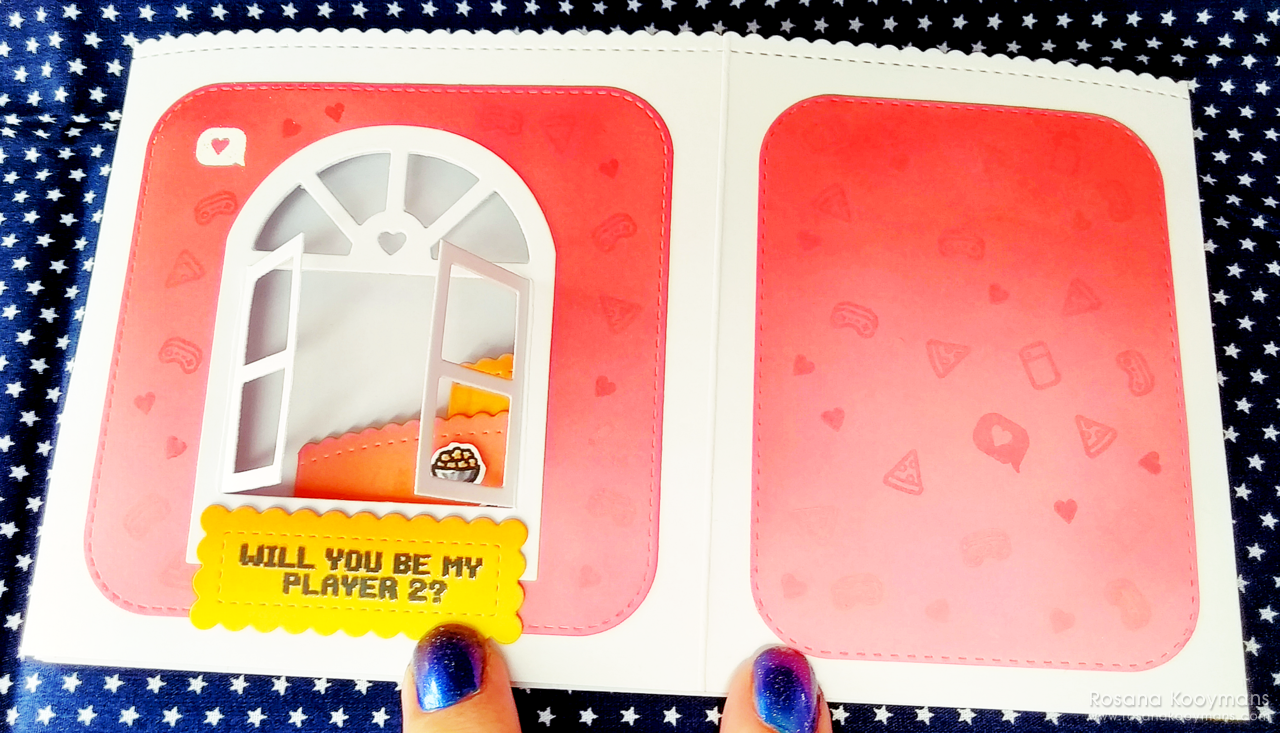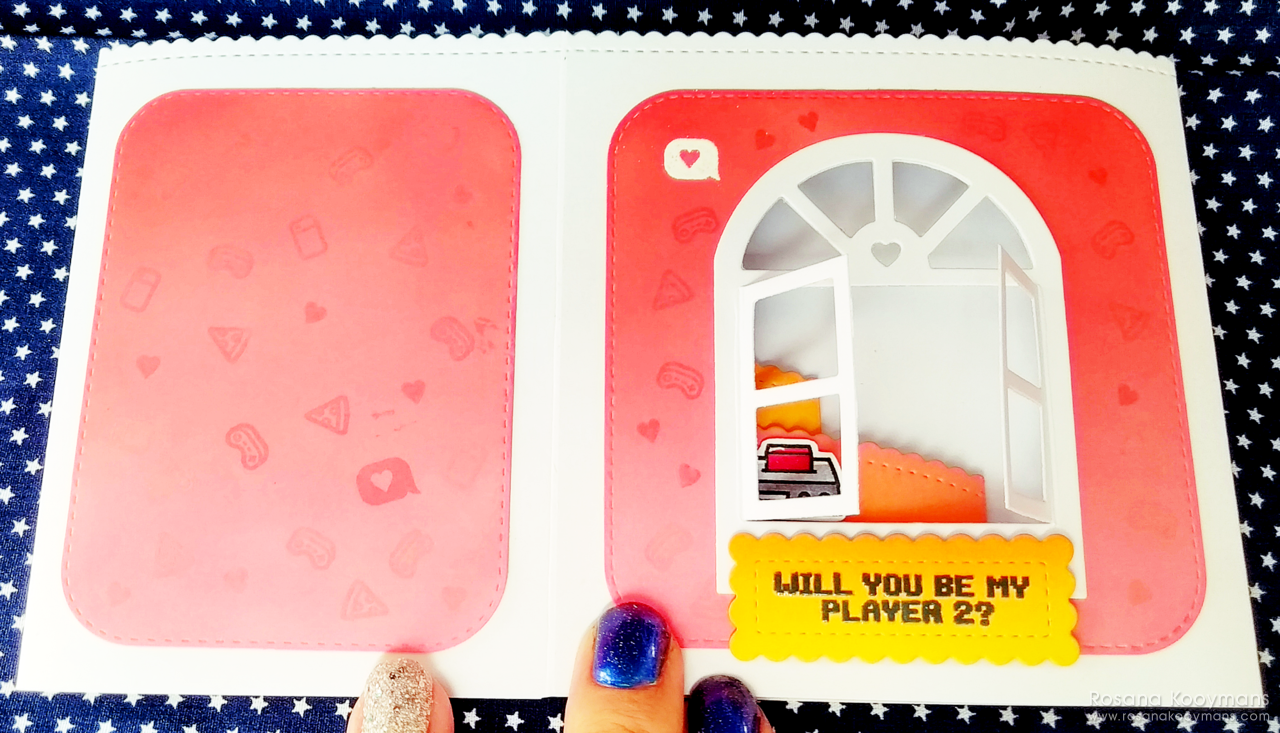 Sunday, July 29, 2018 - 17:16
The current Lawn Fawnatics challenge is "Fun Folds" which meant I had to do a card with an element that folds. Unfortunately I don't have a lot of box dies from Lawn Fawn (yet), but I'm creative enough to create something myself. So I did just that!
At first I was making an entirely different card, but I was lacking the right stamp sets (and they wouldn't have arrived in time even if I had ordered them specifically for this challenge, so I didn't). The idea was kinda nice but not for this challenge.
Then I decided to make my own shadow box design. I used my guillotine to cut and the envelope maker to make creases in the paper where I needed it, which made for a very neat basic box. I then added a fancy scalloped border at the top of the box with a single scallop line die, all around the entire card.
For the background on the inside I used Quilted Backdrop. I used Distress Oxide inks to colour the backdrop into a seafoam colour, much like the walls of our real life home.
For the outside of my card I used rectangular and square dies with rounded corners. I then used Distress Oxide inks again to colour them. And I used the same Oxide inks to stamp some of the Screen Time icons on them. The icons seem mostly subtle on the photos. They are subtle in real life as well, but I had some issues getting the colours right taking the photos.
For the front of the card I used the Wonderful Window die. I made two versions. A normal one for the outside, and another one for the inside where I removed the window flaps. This made for a nice finish on the inside of the card, and it made the front window sturdier.
I used round rectangular scalloped dies to make a photo/painting frame. I initially did another one, of the girl and boy characters from Screen Time, but I realised that was a bit large for the frame, and I already used the characters inside the card. So I went with the flamingos from Flamingo Together instead. I used a no line colouring technique on the flamingos. This made it look more like a painting, which was the look I was going for.
I made three sections inside the card. All three were coloured using Distress Oxide inks, all three a different colour.
You can only see the lowest section if you look really close. The second section which was about twice as high in the middle. And the third one at the back which was a bit higher. The lower, front one is purely decorational. The middle, second one has the TV, console, two controllers and popcorn on it. And the high, third one is functioning like the sofa for the characters, and their drinks and pizza.
At the front of the card I also used some embossing powder to add a little heart chat balloon. And I stamped black Memento ink "Will You Be My Player 2" on a small scalloped rectangle with black, then stamped it again using VersaMark and embossed it using clear gloss embossing powder.
The two characters represent my hubby and me. We are both gamers and we love to game together. When I purchased the Screen Time stamp set I really had us in mind. And now I finally used it. ♥
My hubby really loved the card. And I have to say this is probably my best card yet.
What do you think?
Video
I created a little video to show some of the inside and how it folds:
Supplies Used:
Stamps
Inks
Copics
E00 (Skin White)
E02 (Fruit Pink)
E33 (Sand)
E35 (Chamois)
E37 (Sepia)
B000 (Pale Porcelain Blue)
B00 (Frost Blue)
B18 (Lapis Lazuli)
B23 (Phthalo Blue)
B32 (Pale Blue)
B39 (Prussian Blue)
B45 (Smoky Blue)
B95 (Light Greyish Cobalt)
R02 (Flesh)
R22 (Light Prawn)
R27 (Cadmium Red)
R59 (Cardinal)
R37 (Carmine)
C-0 (Cool Gray No. 0)
C-2 (Cool Gray No. 2)
C-3 (Cool Gray No. 3)
C-5 (Cool Gray No. 5)
C-7 (Cool Gray No. 7)
Y17 (Golden Yellow)
Y21 (Buttercup Yellow), Y38 (Honey)
RV13 (Tender Pink)
RV14 (Begonia Pink)
BG09 (Blue Green)
BG13 (Mint Green)
BG49 (Duck Blue)
BV17 (Deep Reddish Blue)
Embossing Powders
Dies
Round Scalloped Dies
Rectangular Scalloped Dies
Square Dies with Rounded Corners
Rectangular Dies with Rounded Corners
Single Scalloped Line (Straight)
Single Scalloped Line (Curved)
Paper
Clairefontaine 300 gr white
Clairefontaine 160 gr white
I entered this card in the Lawn Fawnatics #33: Fun Folds Challenge!
Comments

Omg, this card is so fun and beautifully made <3
I'm proud of you for getting this idea out of your head. Maybe I'm gonna use the idea to make such cards because it's lovely!
WOW!! this is incredible, amazing fantastic!! LOVE the whole scene in that house!!!!! the framed flamingo picture...I CAN'T EVEN! it's SOOO cute!! you thought of EVERYTHING!! thank you so much for playing along with the Lawn Fawnatics Challenge!

oh this card is amazing and i love the window detail!
Thank u so much for playing with us at Lawn Fawnatics

Jacklyn
19 September 2018 - 4:07am
I love this. How can i order this?