Lawn Fawnatics Challenge #34: My Favourite Place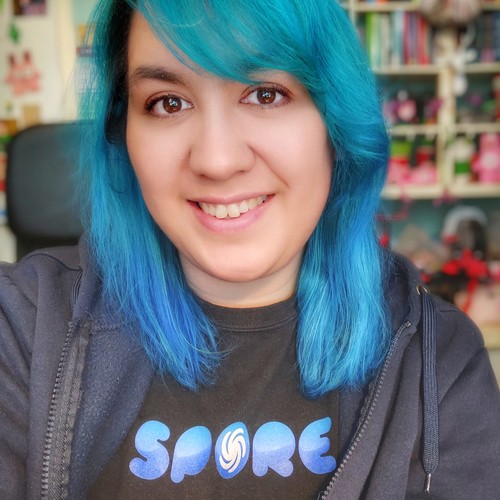 I'm a Dutch designer and artist. I run 2 Etsy shops. On Rosana Kooymans: Art & Design I mostly sell Freezer Bunny plushies and hand drawn illustrations. And on Retro Hugs I sell planner and craft supplies.
I'm crazy about my Filofax and Carpe Diem planners, and I also create custom inserts and stickers for planners.
In my spare time you can find me gaming/creating on SNW. I stream twice a week on Twitch.
I love my geeky hubby and our 3 creative, geeky sons!
On this blog you can find some of my crafty projects (including handmade cards), illustrations, design projects, photography, family life and my health journey. I record the occasional video too, and plan on recording more crafty and planning videos soon. So keep an eye on my blog.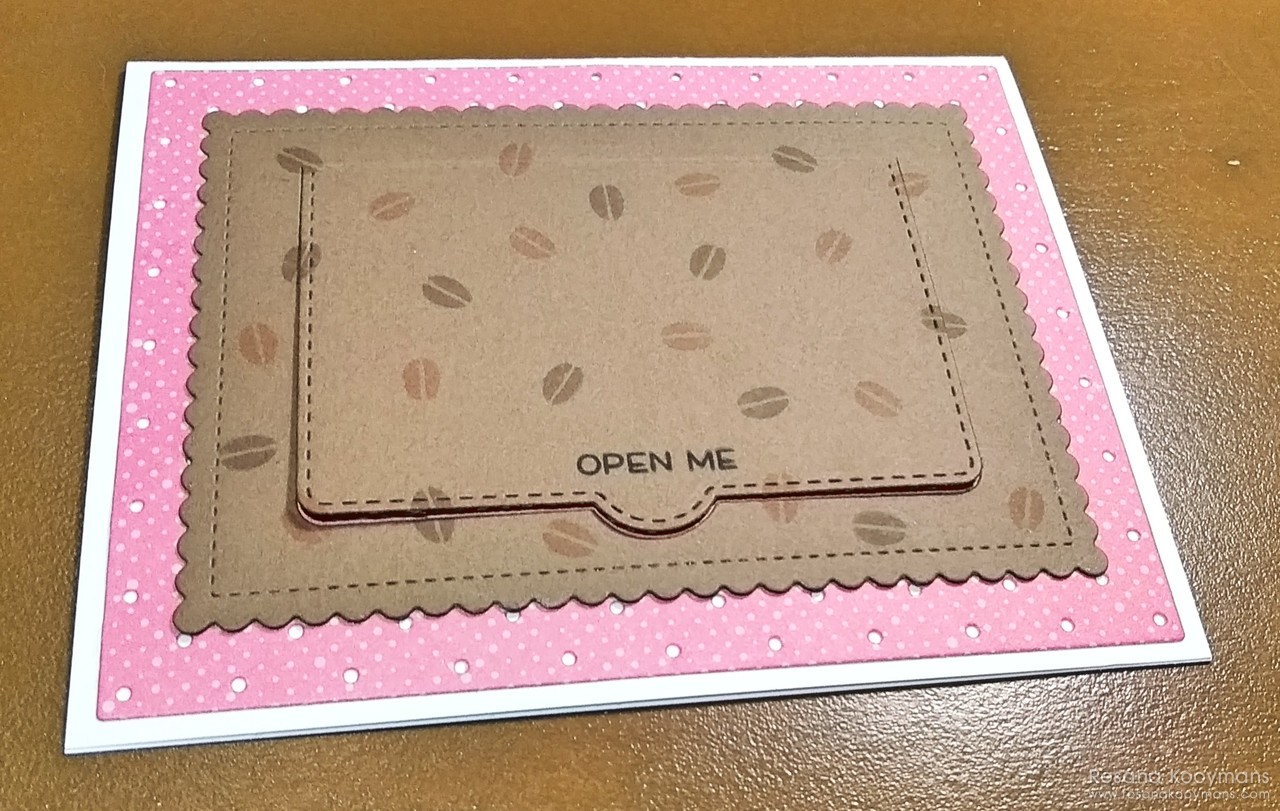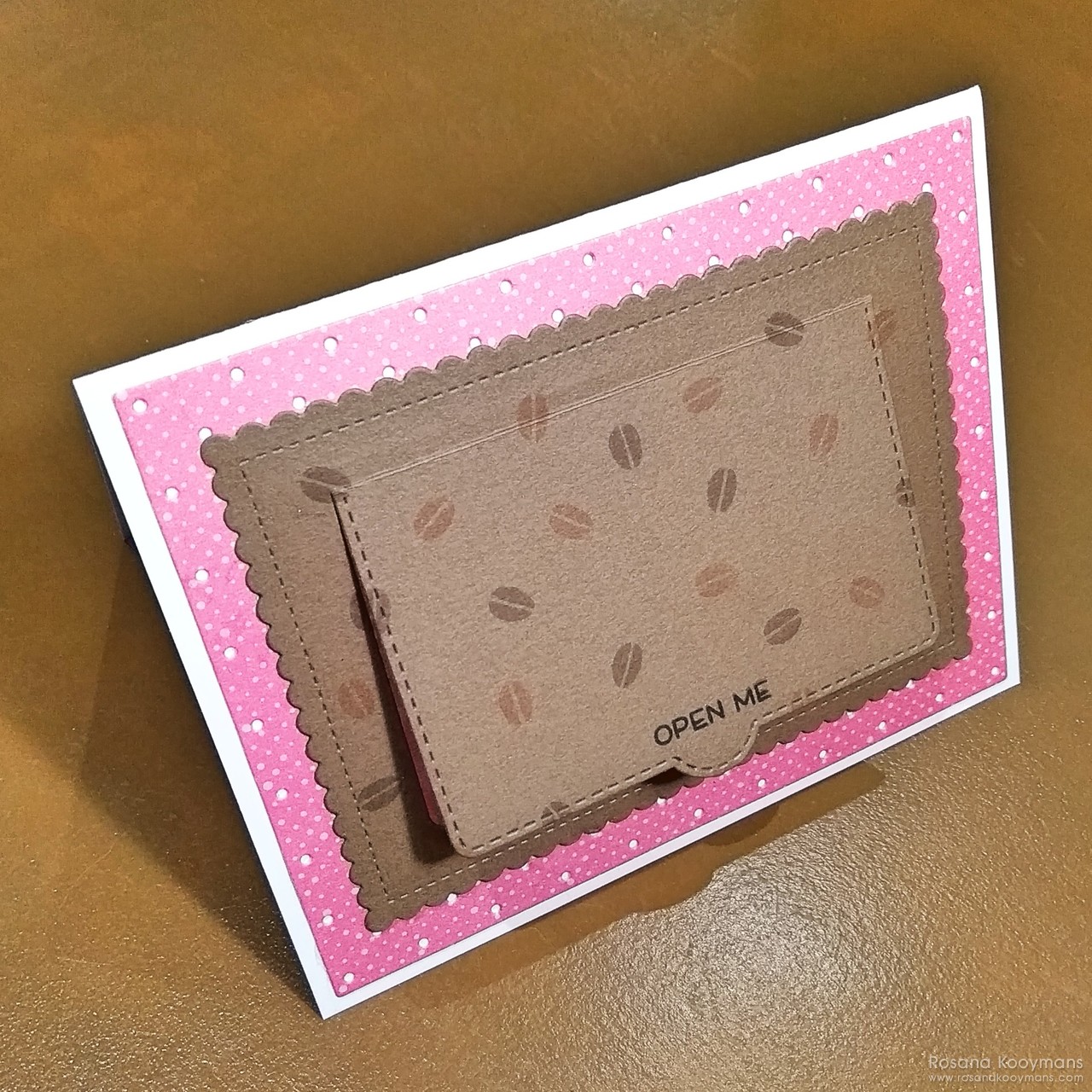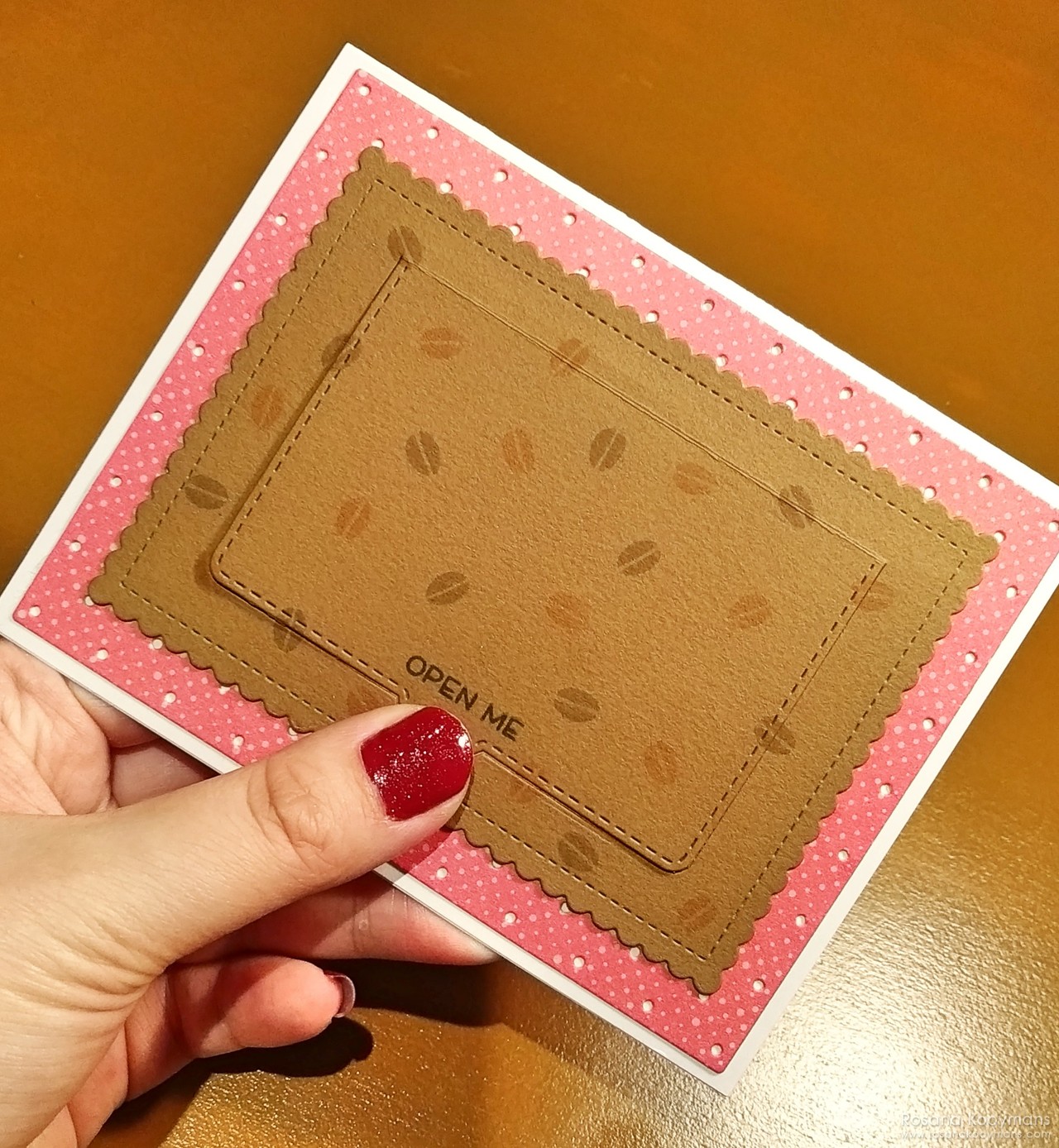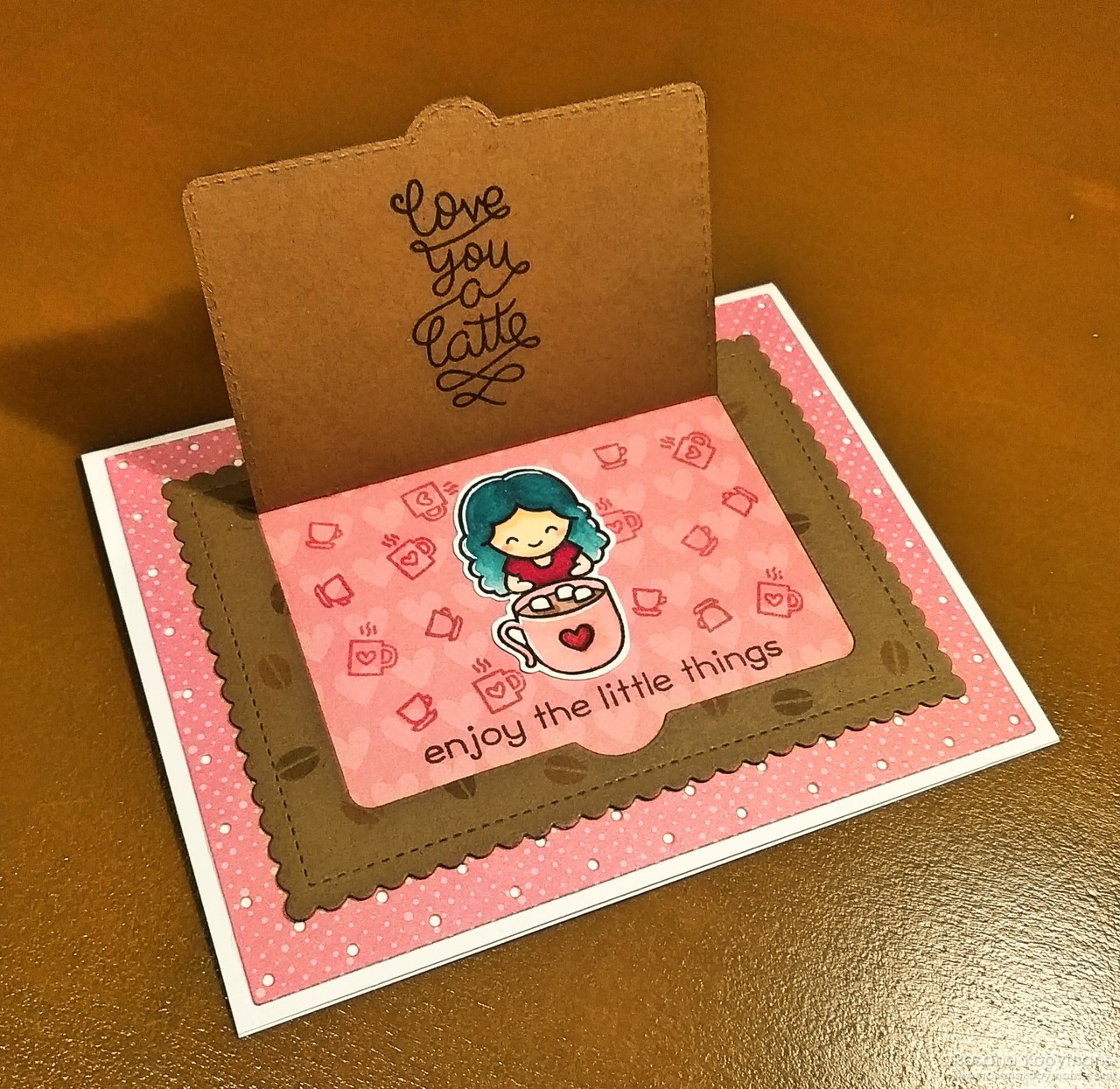 Monday, August 20, 2018 - 00:55
So the current lawn Fawnatics Challenge is "My Favourite Place" and I realised I had a problem now, because I already depicted my favourite place in the previous Lawn Fawnatics Challenge with my Fun Folds card (where you can see a living room with my hubby and me sitting in front of the TV and a gaming console). That's pretty much my favourite place, you know, outside of San Francisco (but Lawn Fawn has very little San Francisco related stamps, so I couldn't do a San Francisco card).
This weekend I was still stressing because I hadn't had much time to make cards. I did a few, but those were for birthdays I couldn't postpone either. And then I had a birthday to attend. Long story short, I started today and finished today.
The card may seem simple, but it still took me hours to make. I decided to go with a coffee theme. Now that may seem odd to some people. But let me explain. Every night, after the kids have gone to bed and the chores have been done, my husband makes me a latte caramel. And it's something I look forward to EVERY DAY. So when he served me my daily latte tonight, it hit me. My favourite place is with him, and part of that is thanks to the little things, like the lattes. So I knew I had to do a card with a coffee theme.
I used the girl from Screen Time, the coffee/hot chocolate mug from Love You A Latte (I really liked that shape, and the marshmallows are cute, and substitute for the foamy layer that's always on top of my latte), and the cute heart on the mug is from One In A Chameleon. The tiny mugs are from Plan On It and Village Shops. I used the Open Me text at the front from Sprinkled with Love. The bean that's stamped all over the brown paper and the Love You A Latte text on the inside of the flap are also from Love You A Latte! I love that set so much! ☕💕
Apologies for the dark pictures. It's late at night here and I have to get up early. I'll replace them with nicer pictures tomorrow.
I'll also link all the materials used tomorrow, as it's incredibly difficult to write my blog on my phone haha!
Thanks so much for visiting and reading ❤️
This card was submitted to the Lawn Fawnatics Challenge blog!