Lawn Fawnatics Challenge #37: Something Old, Something New!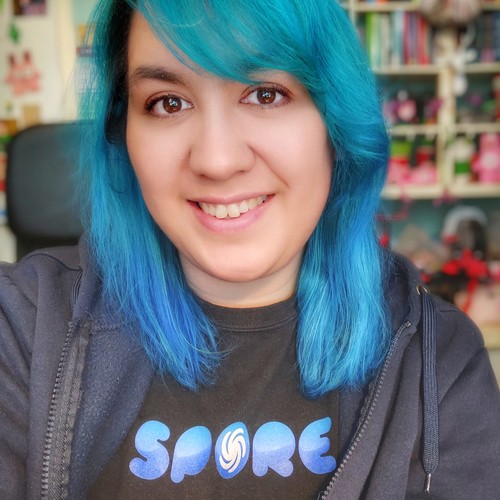 I'm a Dutch designer and artist. I run 2 Etsy shops. On Rosana Kooymans: Art & Design I mostly sell Freezer Bunny plushies and hand drawn illustrations. And on Retro Hugs I sell planner and craft supplies.
I'm crazy about my Filofax and Carpe Diem planners, and I also create custom inserts and stickers for planners.
In my spare time you can find me gaming/creating on SNW. I stream twice a week on Twitch.
I love my geeky hubby and our 3 creative, geeky sons!
On this blog you can find some of my crafty projects (including handmade cards), illustrations, design projects, photography, family life and my health journey. I record the occasional video too, and plan on recording more crafty and planning videos soon. So keep an eye on my blog.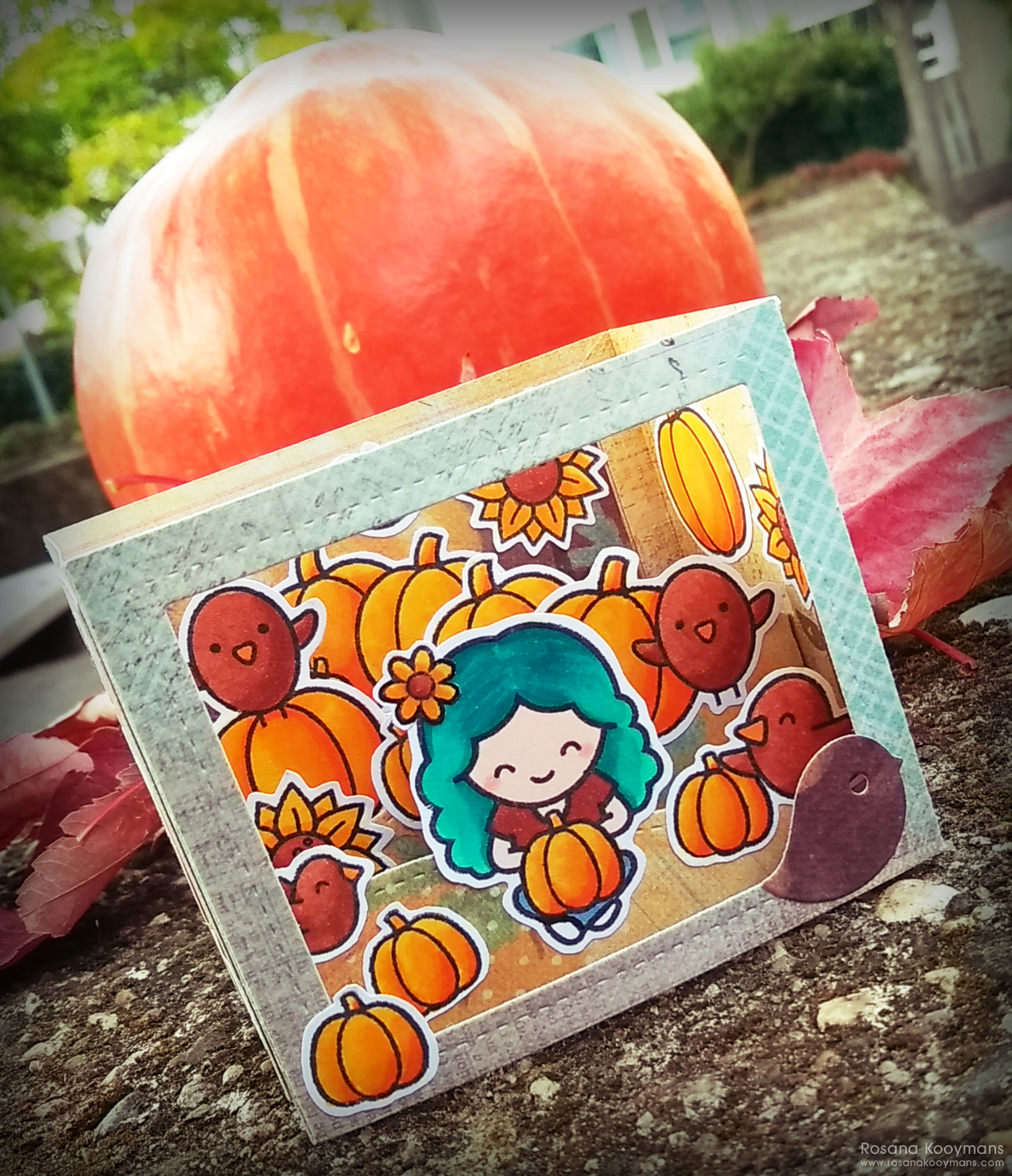 Sunday, September 30, 2018 - 18:23
The current Lawn Fawnatics Challenge is Something Old, Something New. And what this means is that we get to use old and new sets together to make something nice!
I have quite a lot of older sets. I also think I have plenty of newer sets, but I wasn't sure which set would be considered too old to still be new, if you get what I mean.
So for this challenge I used these stamp sets: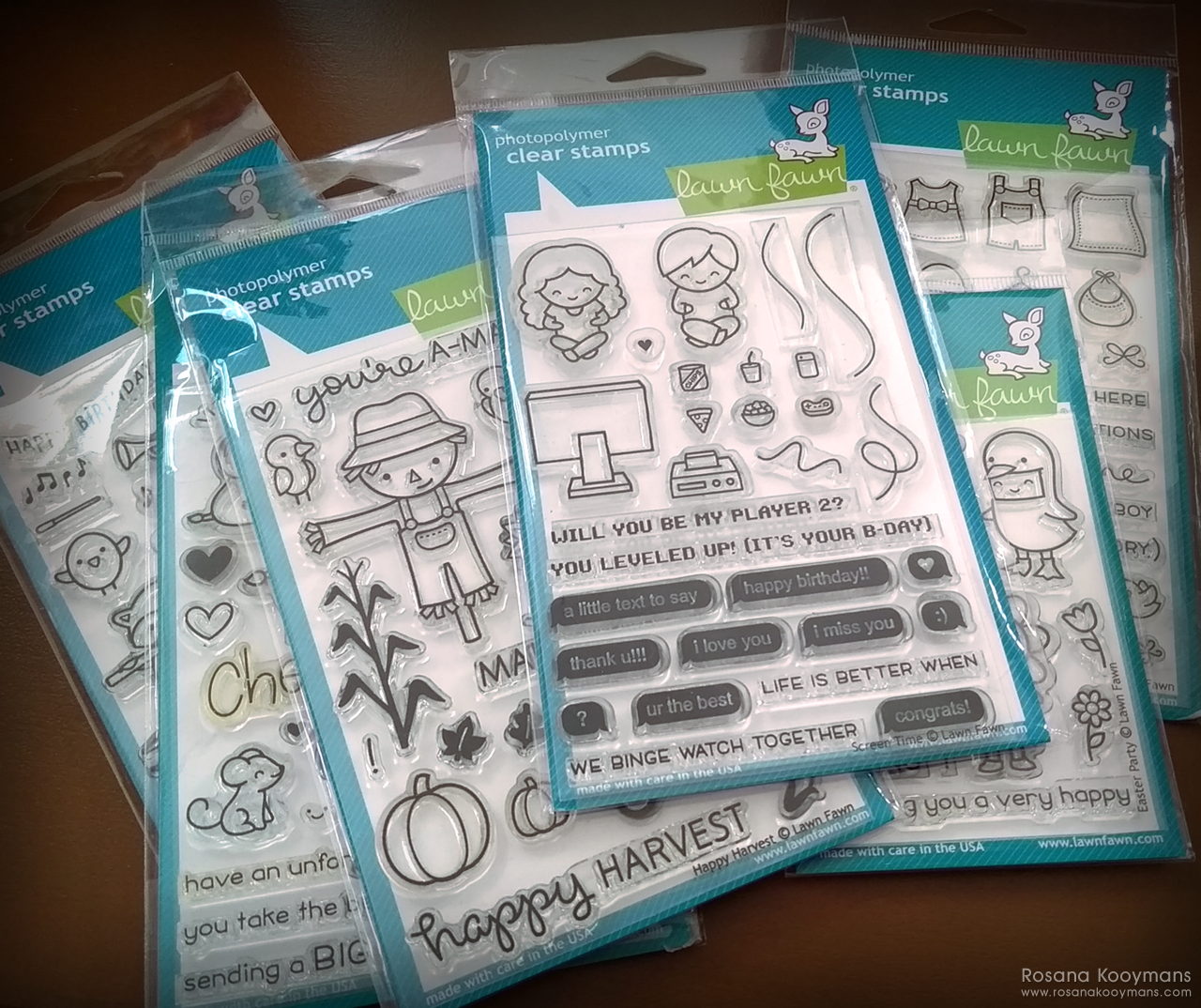 As you can see the newer set would be Screen Time. I decided to use the female character again. I feel like this character is so versatile. You can really use her in SO many scenes!
The rest of the sets I've used are a bit older. I've mostly used stamps from Happy Harvest (pumpkins and sunflowers), and then a few from Little Bundle (two flying birds), Elphie Selfie (bird), Critter Concert (bird), and finallly Easter Party (I used a part of one of the flowers).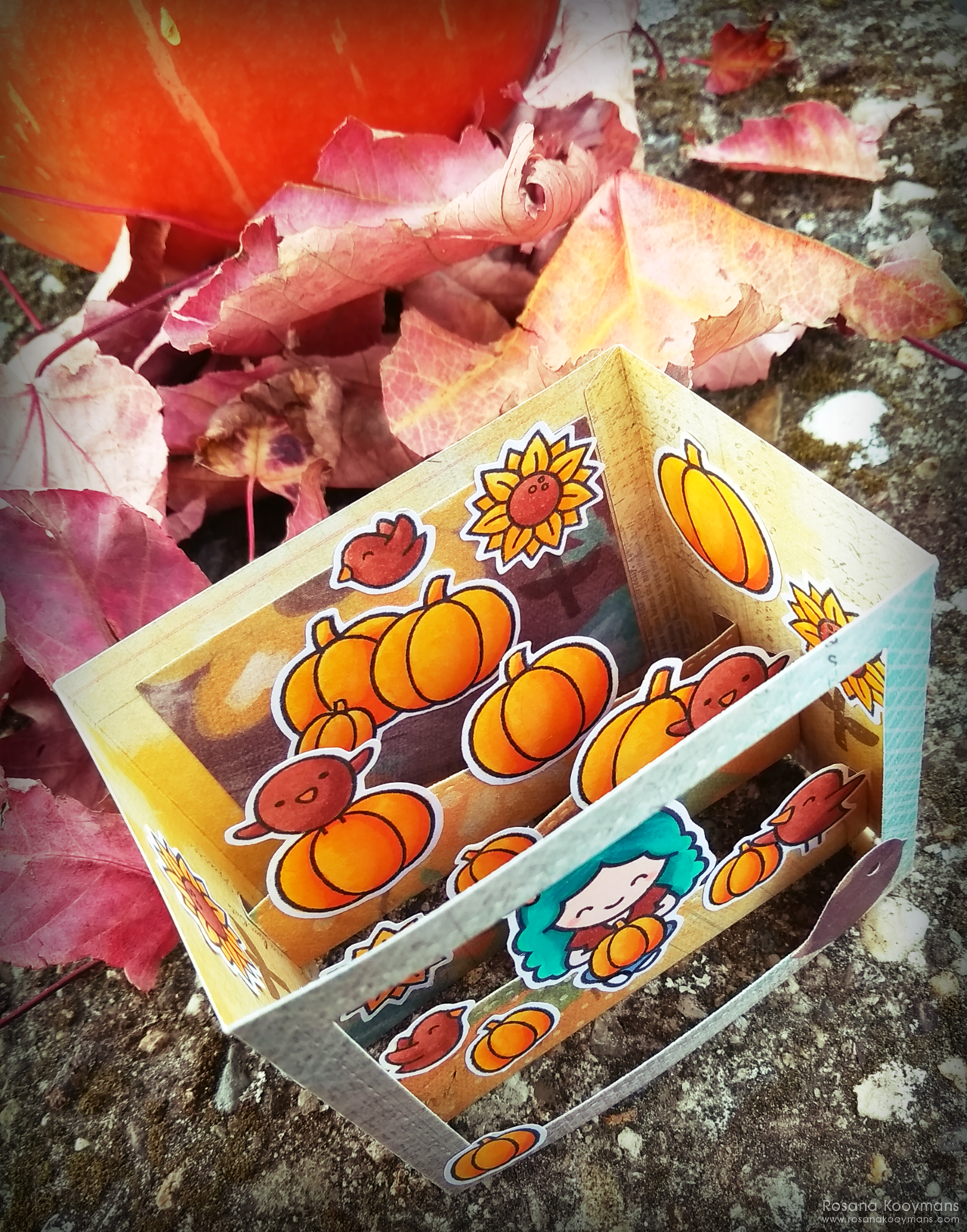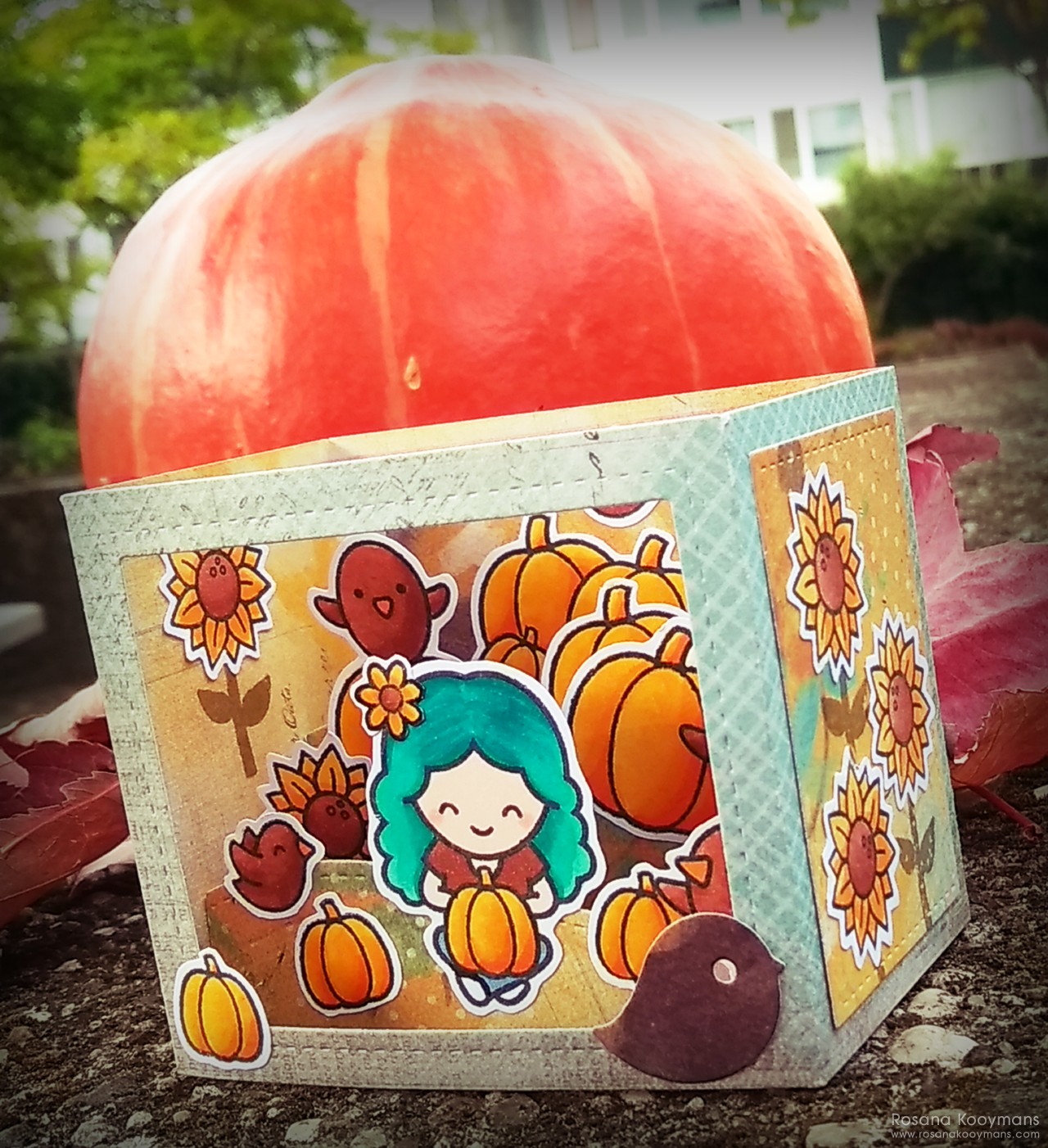 I am very proud of the little shadow box I created here! I wasn't sure what to create at first. But my mind has been in autumn mode for a while now. Slowly but surely the leaves on the trees are starting to turn orange and red. Today we are having pumpkin soup for dinner again. Tonight the hubby will bring me a delicious pumpkin spice latte. And later this week I will also bake a pumpkin pie. Can't wait for that one! My point is that we're in full on fall mode at the moment. And it shows in this shadow box.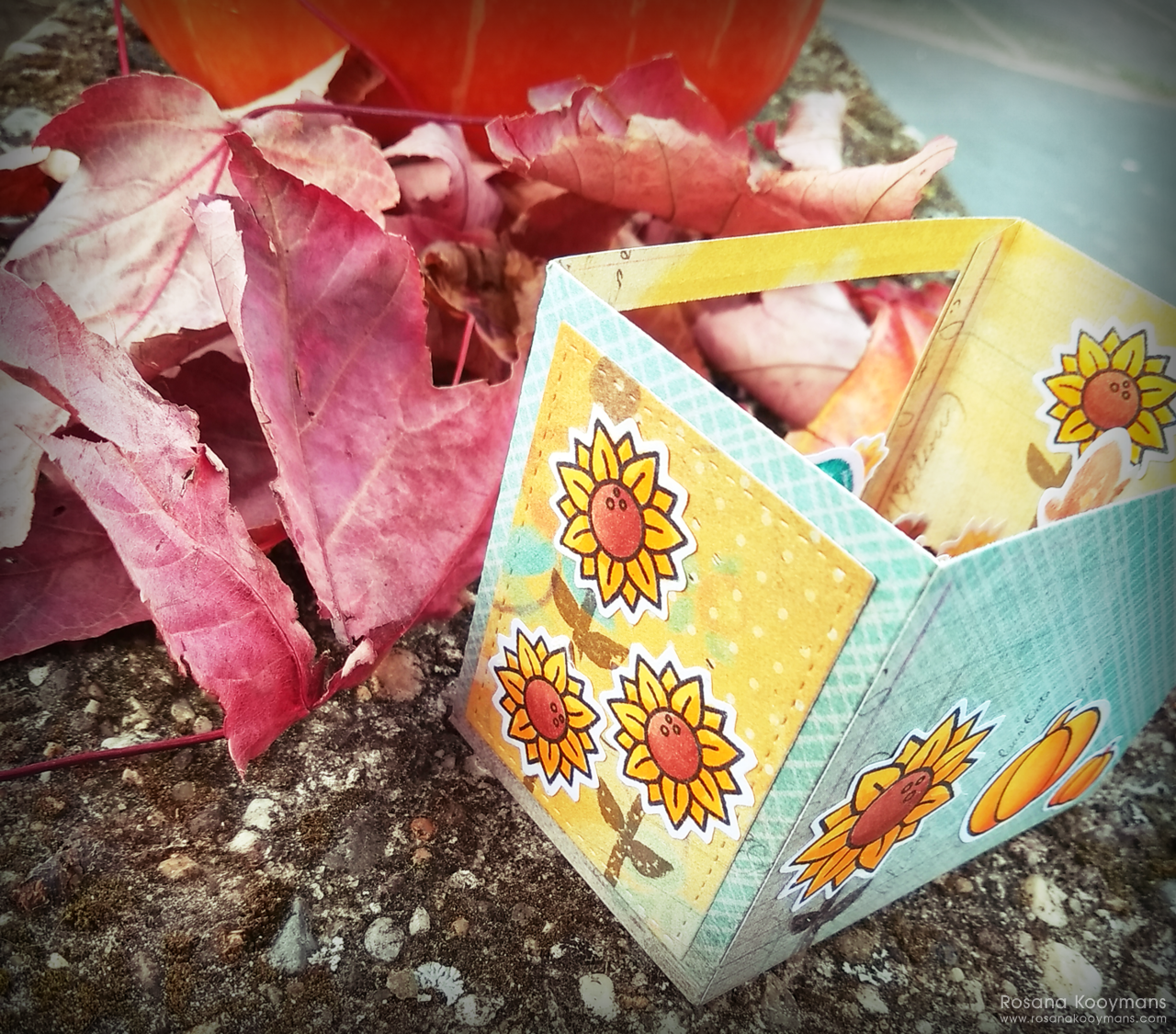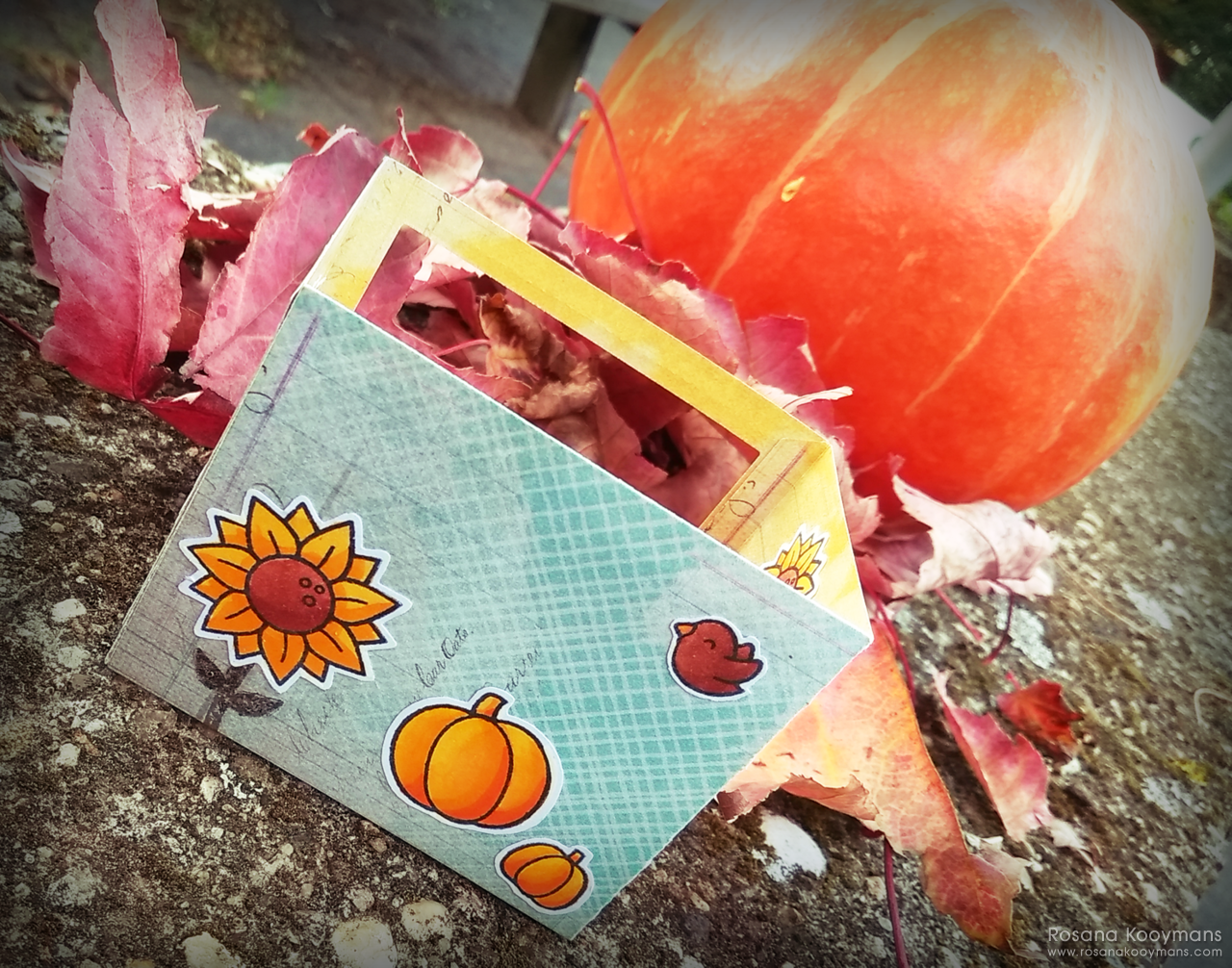 The paper used is from a paper pad I purchased at a book fair a few years ago. Although I loved the colours and patterns, I just couldn't find a purpose for them in my cards. Then last week, I decided to just try and make a shadow box with it. Very happy that I decided to just go for it.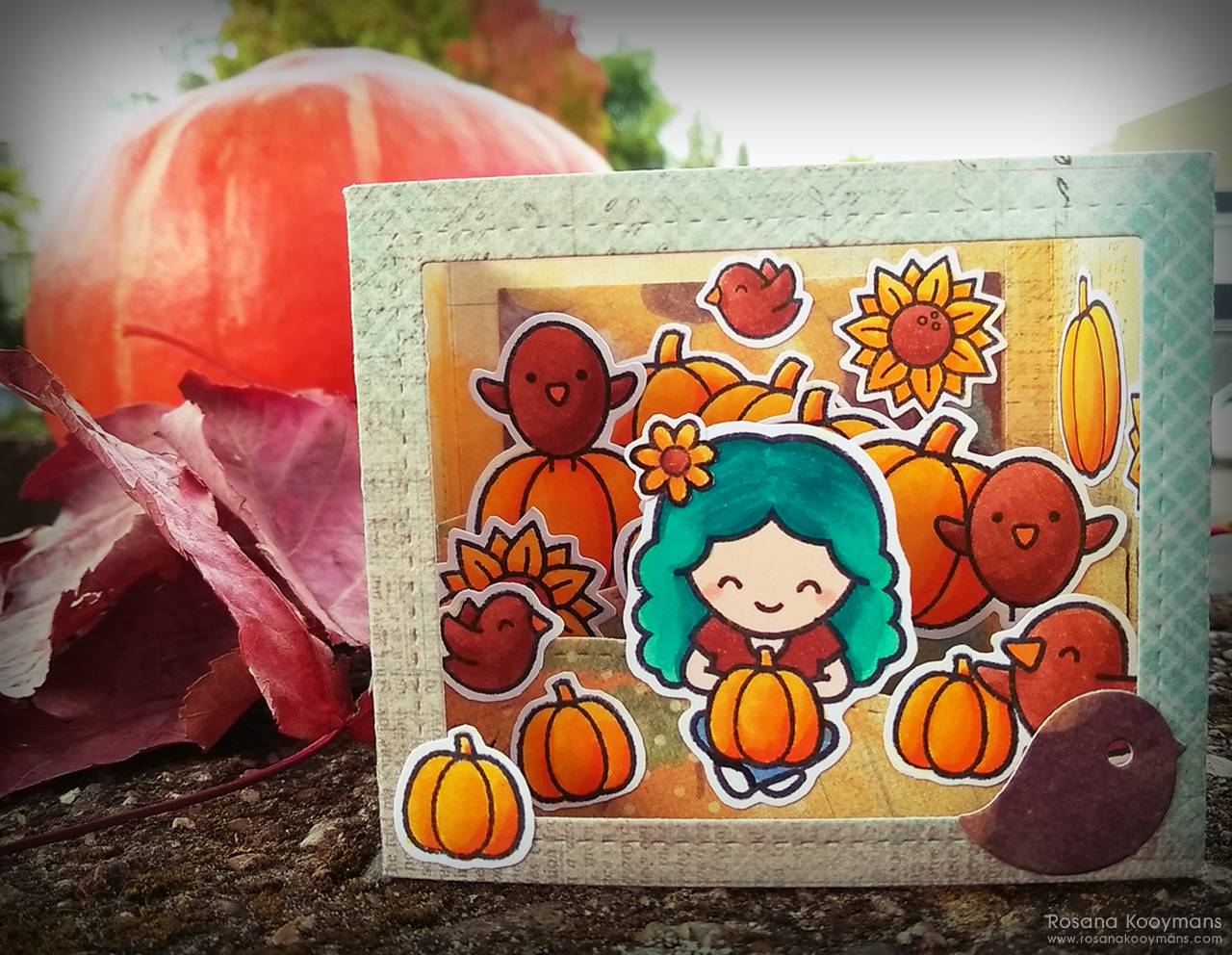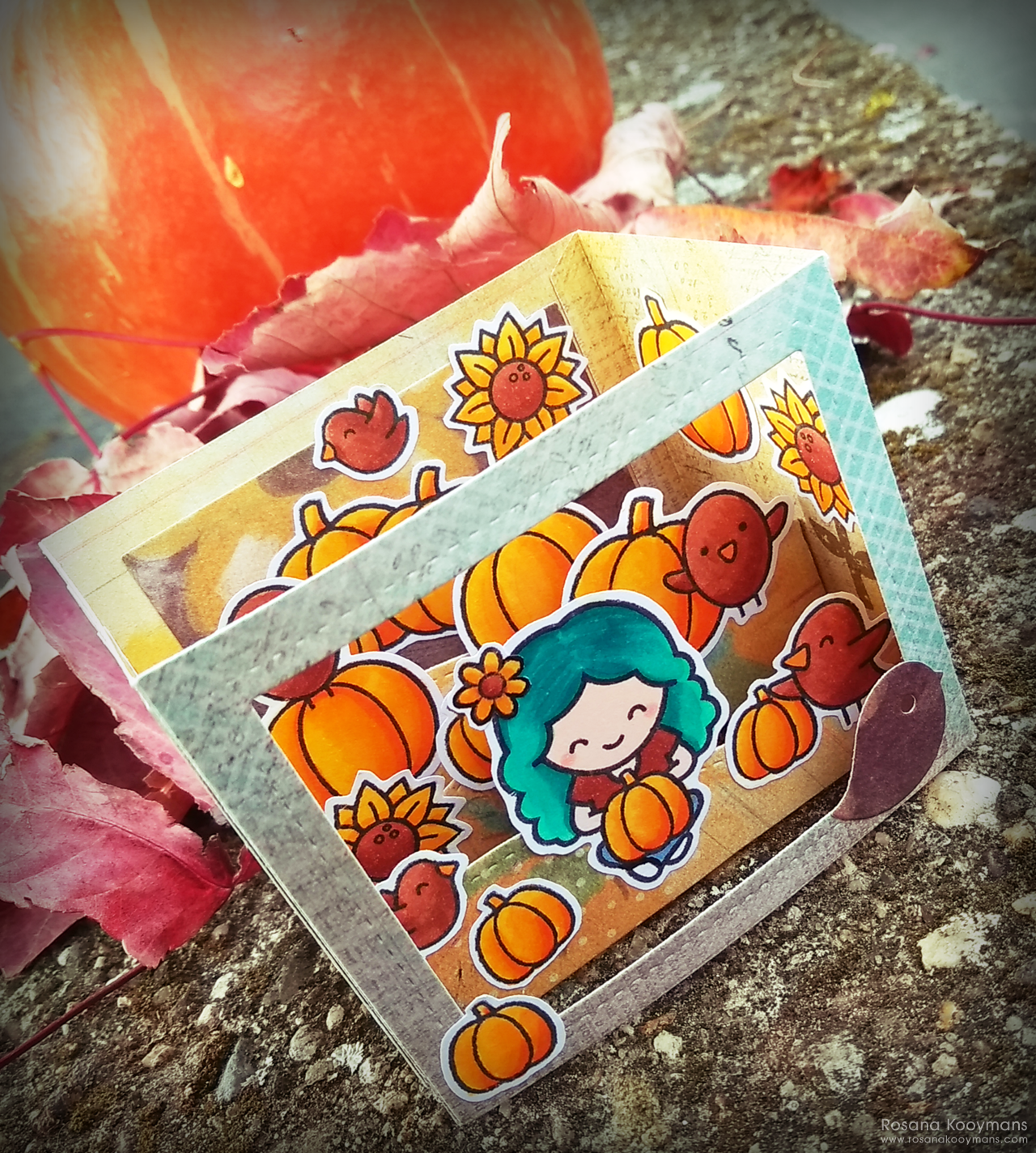 As for the purpose of this shadow box, this is another one of those things that I just created for fun. I didn't add a sentiment because there wasn't a lot of space to add one. And I think this will be on display in our living room during the following months. ♥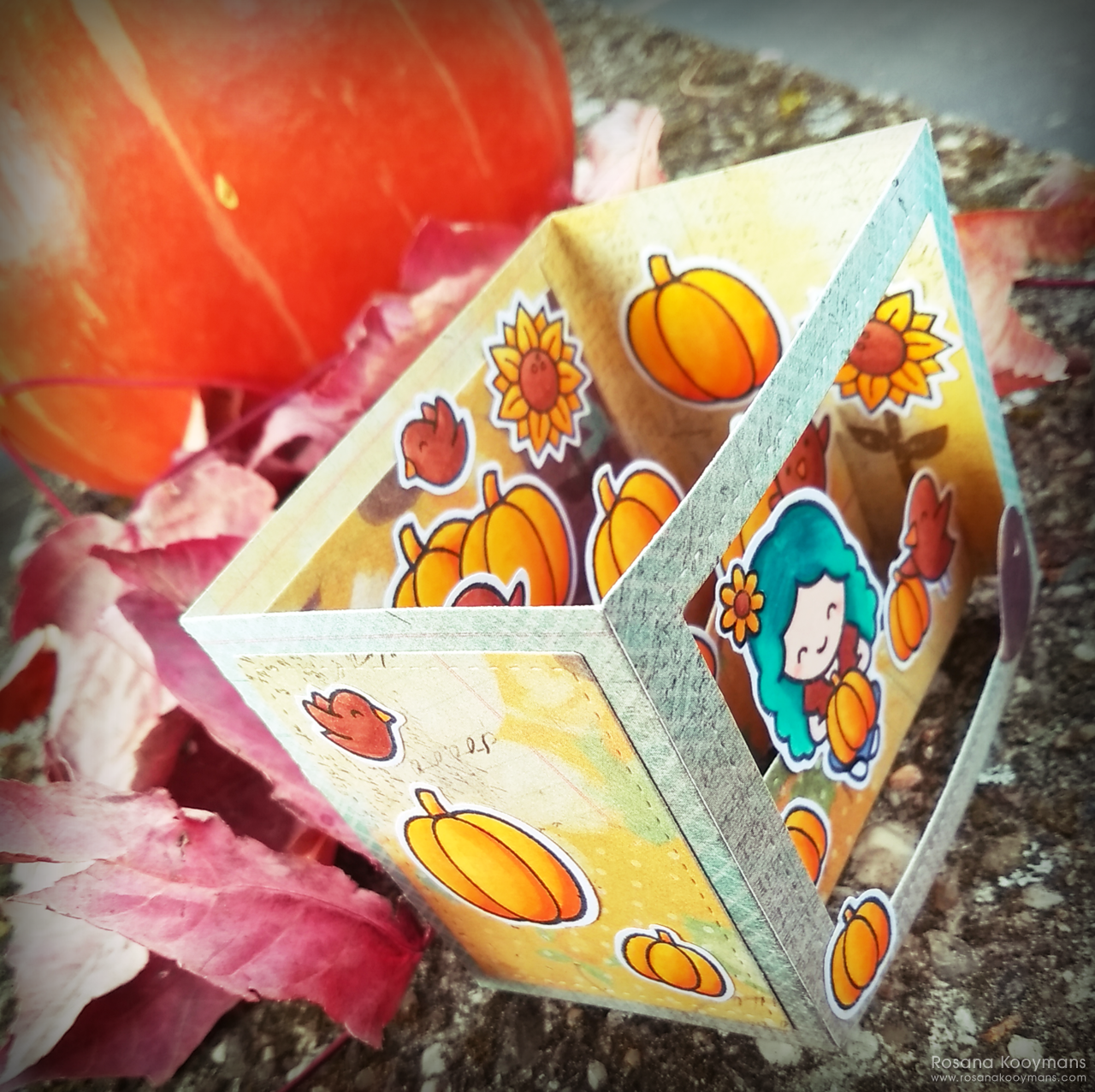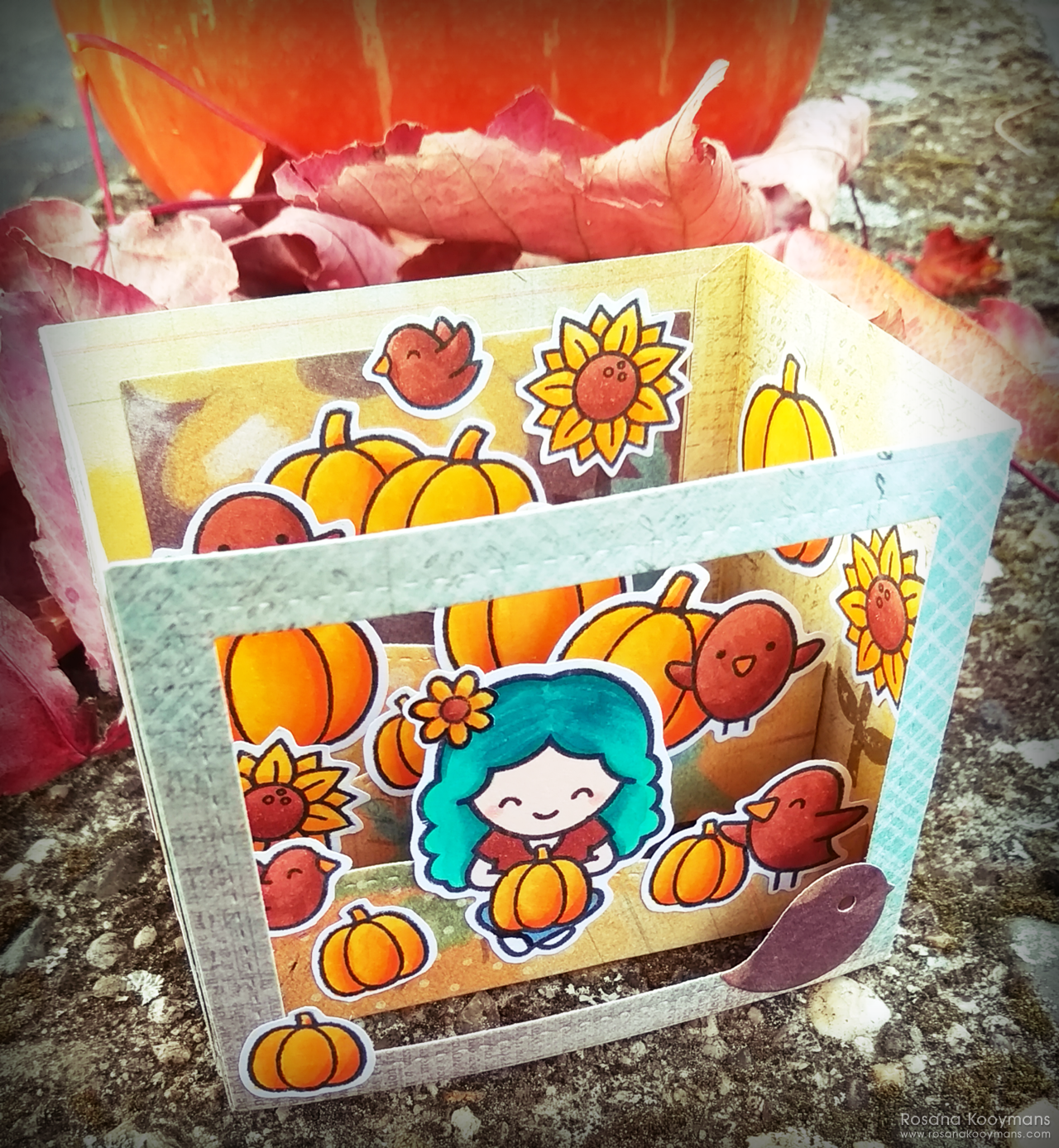 The stamping was done with Tsukineko Memento Tuxedo Black, and Tsukineko Memento Rich Cocoa for the sunflower stems. The colouring was done with Copic markers. I used: E02, E33, E37, Y35, YT07, YR15, B45, BG13, BG34, BG49.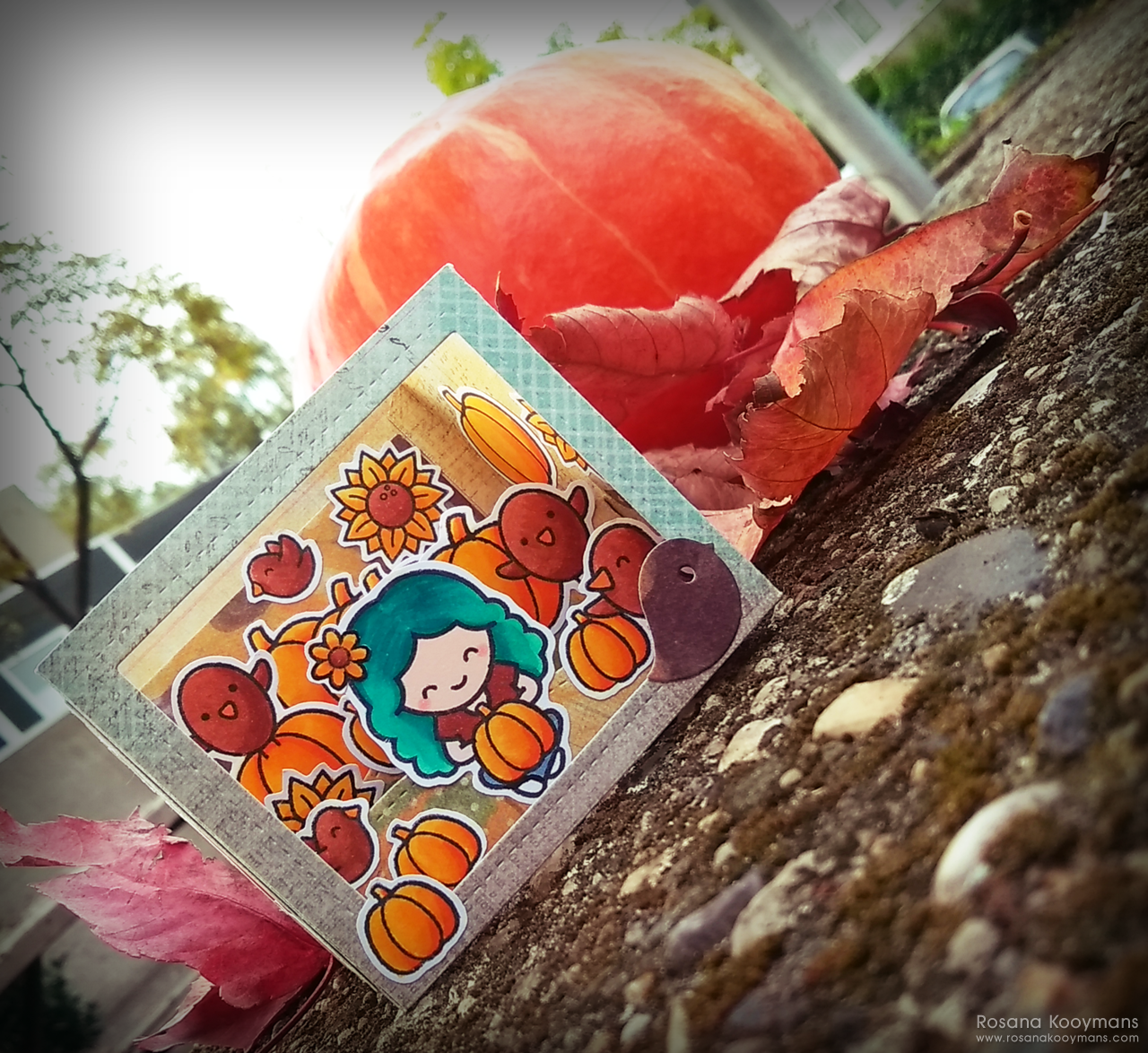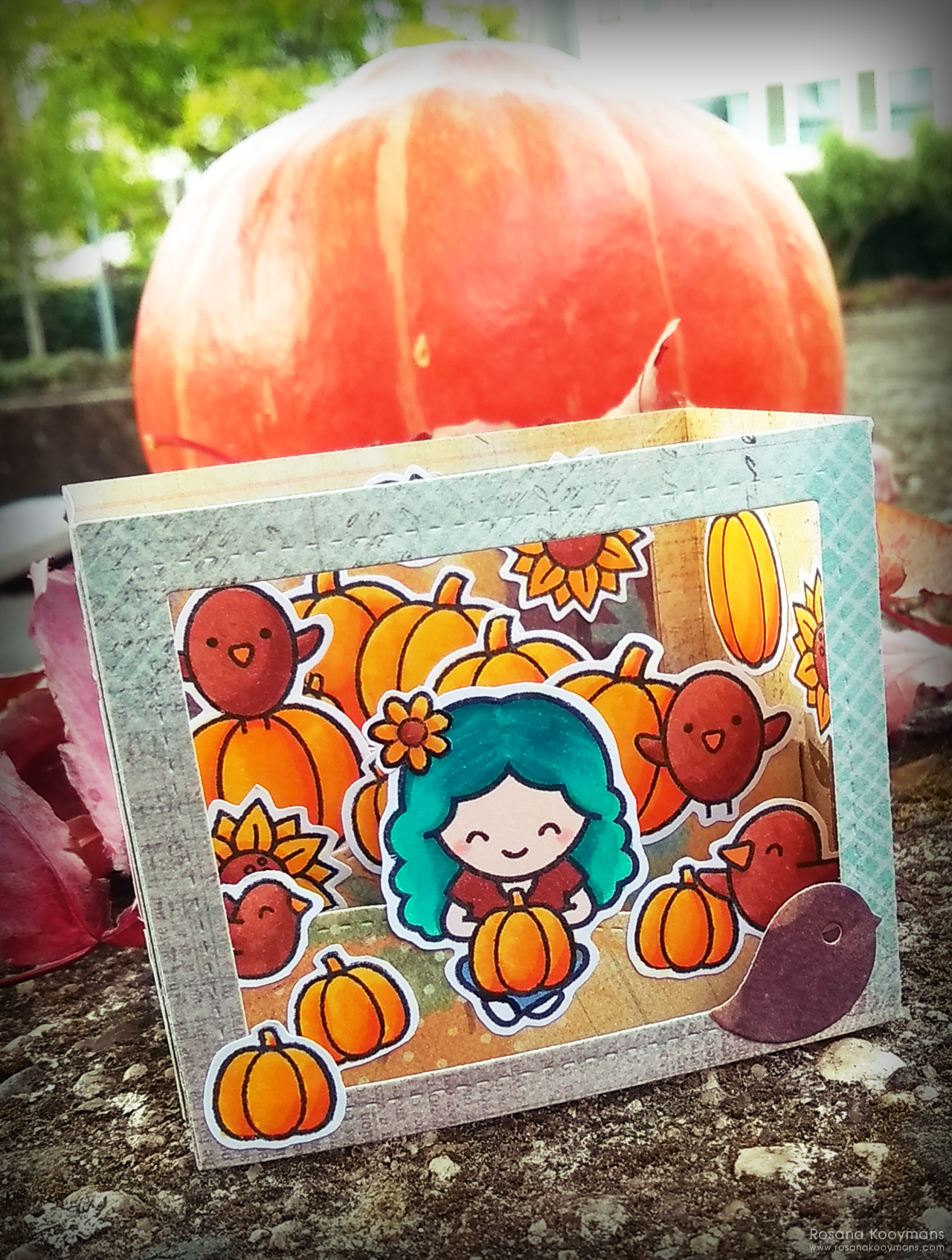 I submitted my shadow box to the Lawn Fawnatics #37 challenge!
Thank you for visiting, watching and reading! ♥