Lawn Fawnatics Challenge #38: Awesome Autumn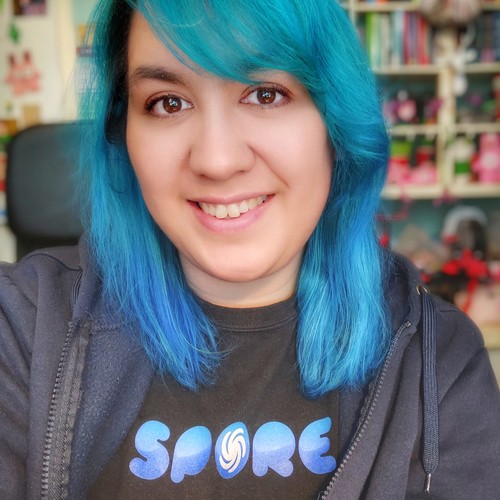 I'm a Dutch designer and artist. I run 2 Etsy shops. On Rosana Kooymans: Art & Design I mostly sell Freezer Bunny plushies and hand drawn illustrations. And on Retro Hugs I sell planner and craft supplies.
I'm crazy about my Filofax and Carpe Diem planners, and I also create custom inserts and stickers for planners.
In my spare time you can find me gaming/creating on SNW. I stream twice a week on Twitch.
I love my geeky hubby and our 3 creative, geeky sons!
On this blog you can find some of my crafty projects (including handmade cards), illustrations, design projects, photography, family life and my health journey. I record the occasional video too, and plan on recording more crafty and planning videos soon. So keep an eye on my blog.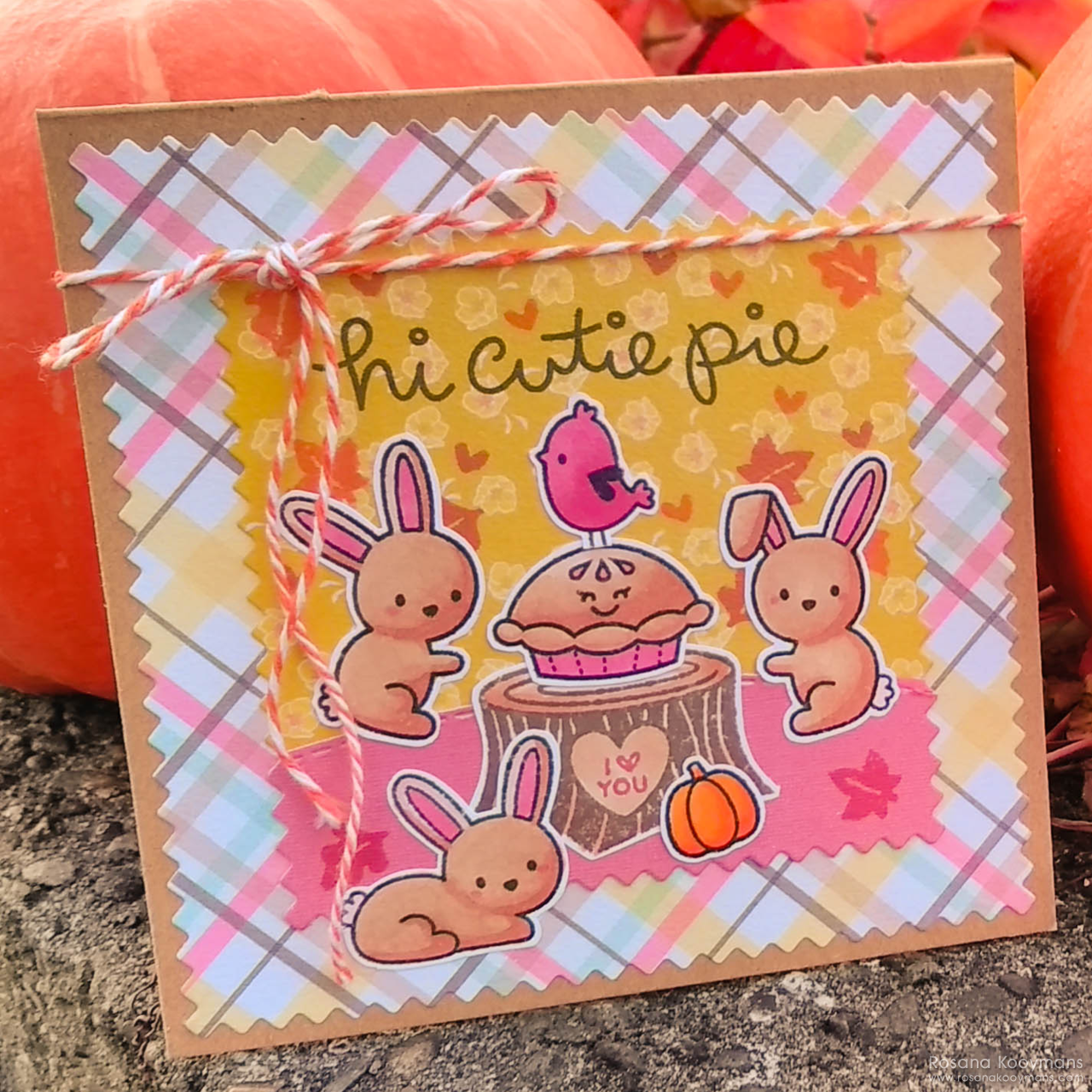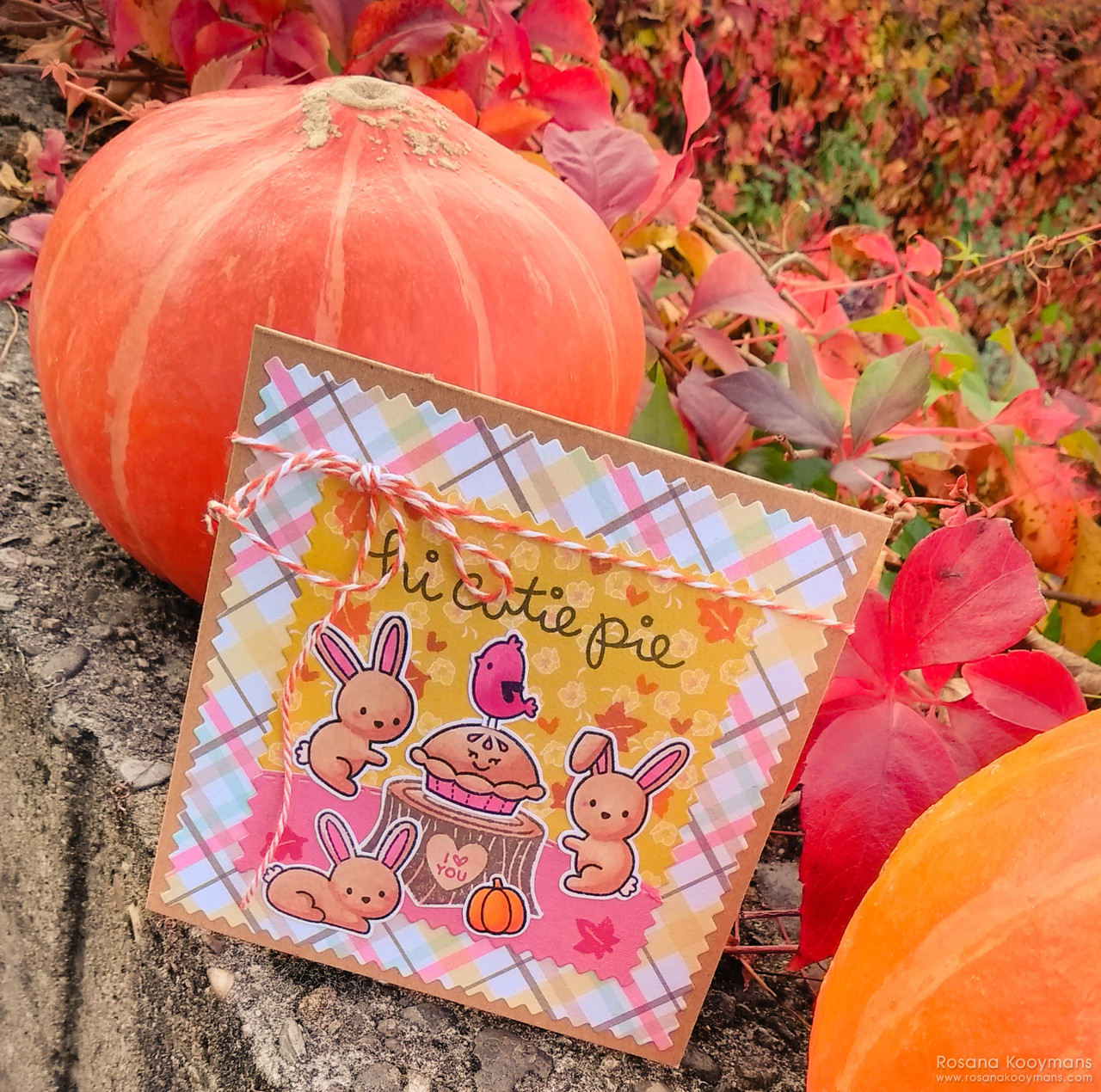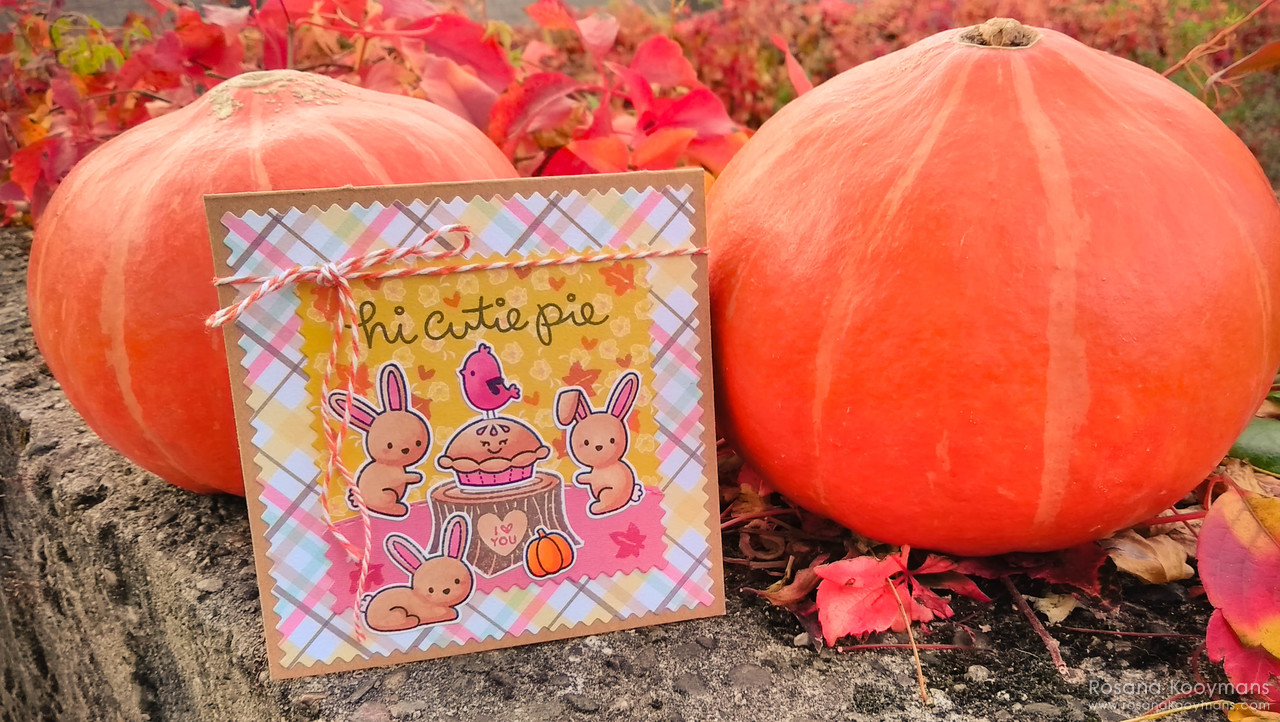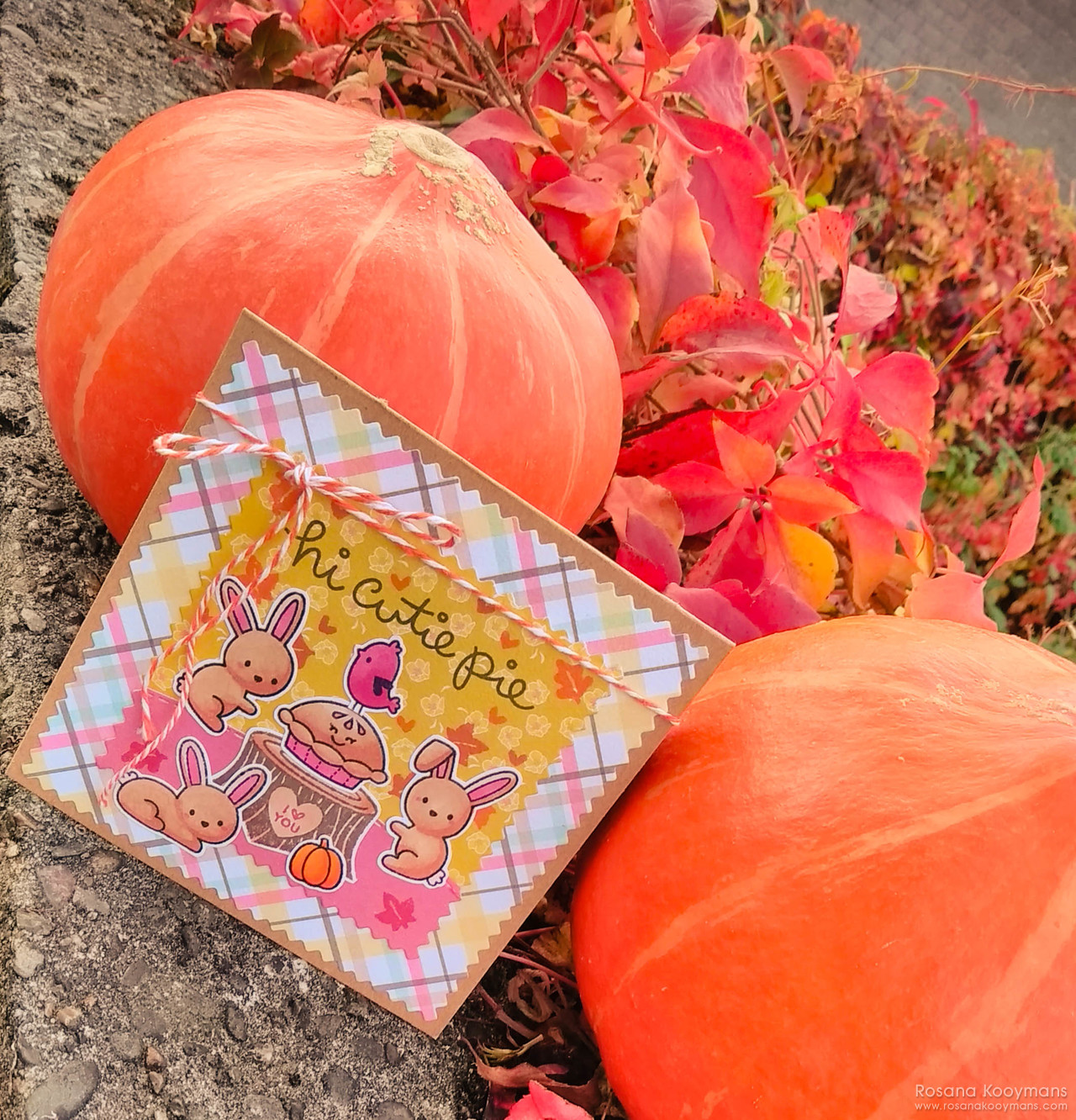 Sunday, October 14, 2018 - 19:18
The current Lawn Fawnatics challenge (38: Awesome Autumn) is so much fun! I love love love autumn. The only thing is that I didn't know if I was going to be using the same sets again, seeing as I've been using quite a lot of stamps from the same sets lately, seeing as all my latest cards have been autumn themed haha.
But I have to say, this is definitely a different card, and I mostly used different stamps too!
I used stamps from:
From Cutie Pie I clearly used the pie, the cute eyes and the pie details, as well as the You're a Cutie Pie sentiment ♥
From Snow Day I used all three bunnies and the cute little bird!
From Mom + Me I used the tree stump, the I ♥ You sentiment, and the tiny heart.
And from Happy Harvest I used the leaves and the small pumpkin! 🎃
I cut the paper using my guillotine. And the dies used are Zig Zag Square Stackables! I wanted to step away from scallops for this challenge, since I usually go for those and I wanted a little change.
The paper was purchased in a webshop sale some time ago. The shop was closing down and they had great deals going on. I don't usually buy the more expensive papers, since I'd rather spend my money on something else (like new stamps or dies haha), but these were heavily discounted and I LOVE them so much!
I purchased the baker's twine at a warehouse a few years ago. I haven't really used any baker's twine on my cards until now, I felt it added a finishing touch with the orange in it!
As for the inks, I've used Tsukineko Memento inks; Rich Cocoa, Rhubarb Stalk and Morocco, and of course Tuxedo Black for all the line work + the sentiment.
Colouring was done with Copic markers. I've used E02, E31, E33, Y35, YR07, YR15 Pumpkin Yellow, orange.
I took the photos just outside our house. The colours are beautiful at the moment! 🍁🍂♥ I am so in love with this part of autumn. The reds and oranges make me so happy 😍
I gave the card to my hubby. I wanted to remind him that I love him the most (it's an ongoing competition we have, and I feel I am winning with this card haha).
On the inside of the card I also ask the hubby which pie I should bake this week; apple, or pumpkin haha. I believe he wanted pumpkin pie this time around!
Thanks for stopping by and having a look. And another big thank you if you managed to read all of the above haha. 😂❤