Lawn Fawnatics Challenge 40: Color Inspiration!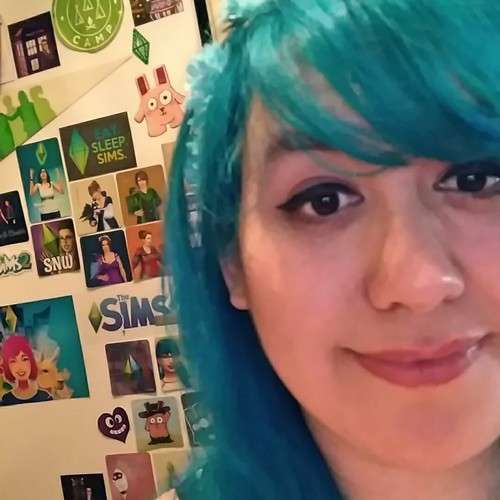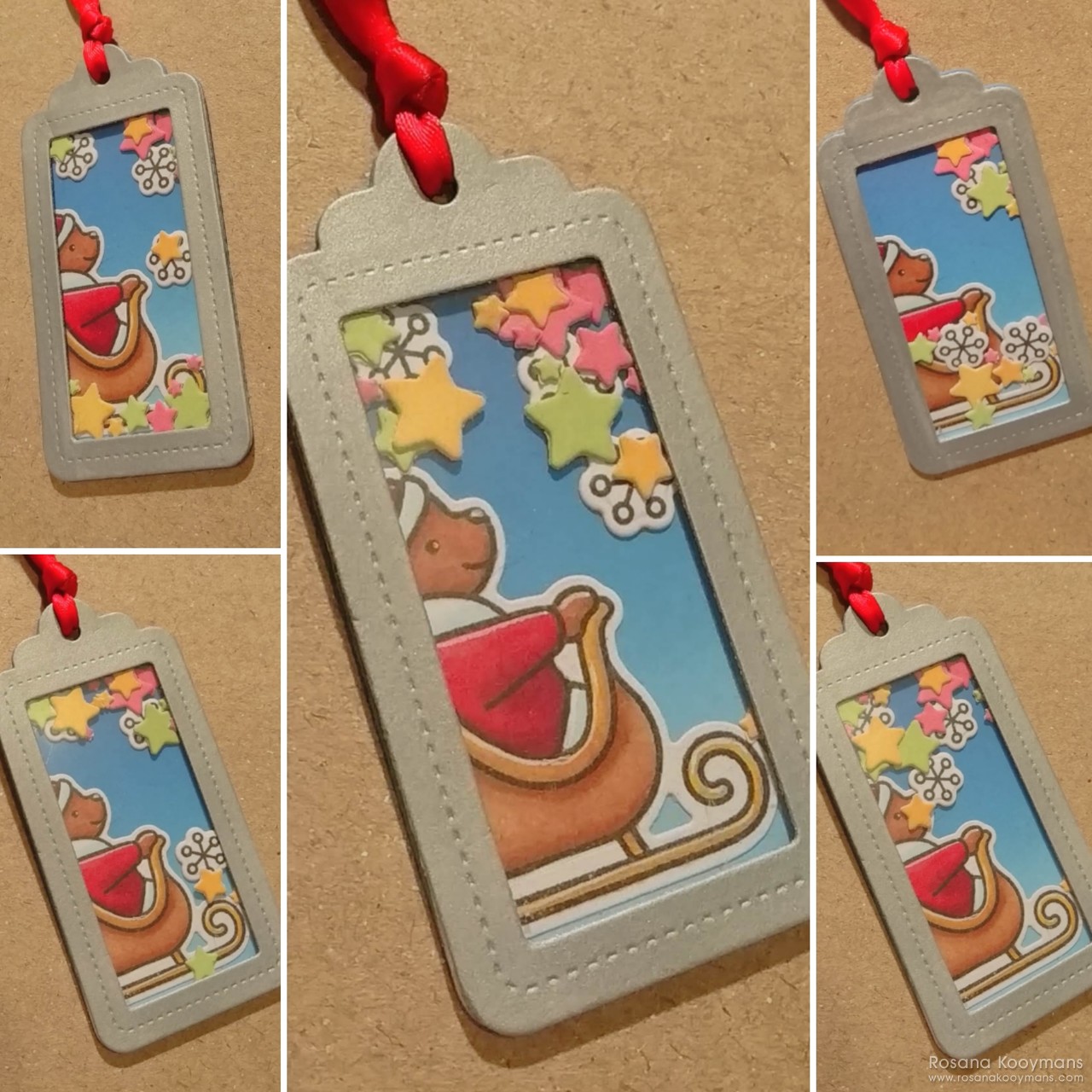 Sunday, November 18, 2018 - 23:43
The current Lawn Fawnatics challenge is Color Inspiration! I had plans to do a bunch of cards and projects this time. Unfortunately due to everyone in this household suffering from a rather nasty cold, my shop's orders (don't get me wrong, I love that I have orders, but it eats up all my time) and the early access and release week of The Sims 4: Get Famous I barely had time to do anything. So I'm very happy that I created this cute shaker tag over a week ago. It's not much, but I'm still proud of it.
I used the Oh, What Fun stamps and dies for this one, as well as the gift tags dies. I will link the products tomorrow, as I'm currently using my blog on my phone, which is rather cumbersome!
The blue background was done using Distress Oxide inks. The stars inside the shaker were done with Distress Oxide inks. The colouring of the stamped images was done with Copic markers. The front/frame of the shaker was done with the Decadent Pies watercolor from Prima Marketing.
Thanks for visiting my blog and hope to see you again sometime!