My resolution in 2018 was 5120x1440!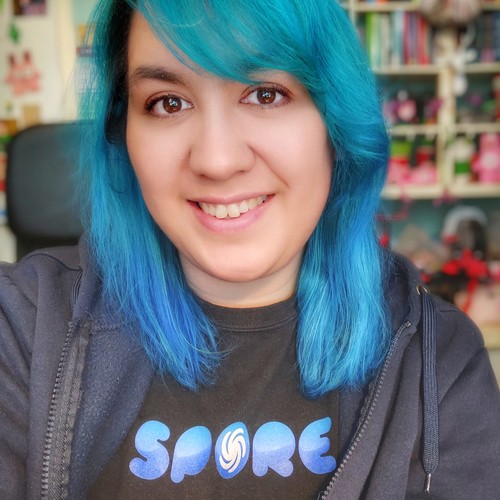 I'm a Dutch designer and artist. I run 2 Etsy shops. On Rosana Kooymans: Art & Design I mostly sell Freezer Bunny plushies and hand drawn illustrations. And on Retro Hugs I sell planner and craft supplies.
I'm crazy about my Filofax and Carpe Diem planners, and I also create custom inserts and stickers for planners.
In my spare time you can find me gaming/creating on SNW. I stream twice a week on Twitch.
I love my geeky hubby and our 3 creative, geeky sons!
On this blog you can find some of my crafty projects (including handmade cards), illustrations, design projects, photography, family life and my health journey. I record the occasional video too, and plan on recording more crafty and planning videos soon. So keep an eye on my blog.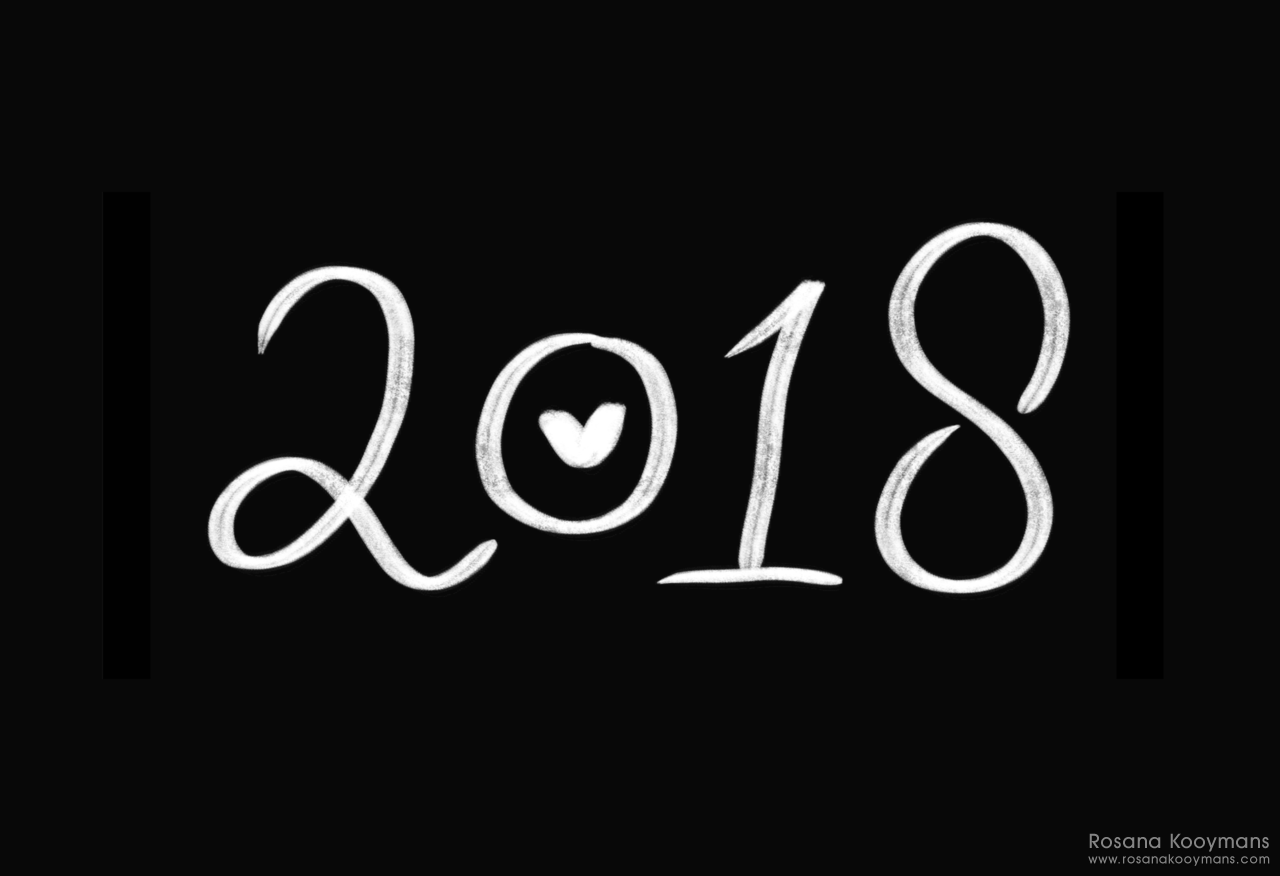 Tuesday, January 1, 2019 - 23:22
Okay, the title is just a joke. Sort of. That is in fact my resolution and it is a joke in our group of friends. But this is not what this post is about.
I want to highlight what happened in 2018, and what I achieved in 2018. The past few months have been hard on me (and on those around me, I'm sure). I am certainly very depressed and I am desperately trying to keep myself busy so I don't end up sleeping all day.
Good things in 2018:
Gave birth to our 3rd son. He's very healthy and happy. 
Breastfeed the baby (still going strong, almost 11 months now).
Started streaming games on Twitch. I'm not growing very fast, and almost every day there's a side of me that tries to convince me to stop because I am not very good at it, or because I don't think people like me very much, or or or (you get the point I'm sure). But a handful of people occasionally say I need to continue because it is good/enjoyable. So I try my hardest to keep this up.
Sold more planner inserts. Not more than in 2017. It was a really slow year compared to 2017. That was certainly disappointing. But I am still doing this. People still want my designs. I think that means I'm doing a good job?
I think I baked more things. Can't be too sure. But it's always a challenge to bake yummy gluten free stuff and I did several times in 2018, and loved it for the most part.
I know it is not necessarily a personal achievement, but it is a really big deal to me, and it makes me happy, so here it goes: I bought a LOT of new craft supplies such as Lawn Fawn clear stamps, Lawn Cuts dies, other dies, an embossing/cutting machine, a heating tool, embossing powders, more Tsukineko ink pads, a stamping platform, Lawn Fawn paper, other paper pads. The whole point of this? I love crafting and creating cards. And I just needed a couple of starter items to get me going with this. I doubt I'll reallly make a lot of money doing this. So it may very welll be something I continue doing just for fun. But fun is important too, right?
On that note, I spent a good portion of the year crafting at the kitchen table. Now I'm sure many crafters know what that is like. And then I am sure these same crafters know the struggle. I love the dining table. But it's such a hassle to have to tidy everything for breakfast/lunch/dinner etc. I used to have a creative desk in my office. But due to limited space for chairs I cannot use the space there for crafting. So I ended up sorting out our (5x5) EXPEDIT bookcase. We purchased a new desk at IKEA for my own little craft corner in the living room. I am loving it and most of the time there is enough space for me to craft.
And in the very last month of 2018 I tidied and cleared out SO much in our home. I am nowhere near done. But hubby and his dad needed 3 trips to get stuff out of the house. Part of it went to second hand stores and the rest was trash. I am very keen on recycling and reusing stuff. So I'm happy my stuff found a new home. The stuff included our old Quinny stroller which we used for Seth, the old playpen, lots of books and loads more.
I gave my old (read, it was about 1 year old) monitor to my eldest son. And I got two brand new monitors. This changed my resolution from 2560x1440 to 5120x1440. This was one of the requirements for me before deciding to start streaming.
Those were some highlights for me. Unfortunately 2018 also had a lot of downsides, some things more painful than others.
Bad/sad things in 2018:
I gained a lot of weight. I feel like my immediate family is trying to spare my feelings, and they are full on denying it, but I notice it when I look at myself. Which is why I don't. I hate the way I look. I feel completely out of place in my own body. I mean I've had this problem since I got to the 3rd trimester of our eldest son, but it's worse now. Way worse.
I get how this may seem unimportant and stupid to some people. But those who know me well, know I am really fond of certain possessions. And one of my collections is my Lawn Fawn collection. Now I managed to lose a really tiny heart stamp earlier this year from one of the stamp sets. This really sucks. I have looked high and low. I even went through the trash (yes, I was that desperate). Everyone searched. It was (and is) nowhere to be found. To this day, I am complletely bummed out about this. I cannot quite grasp how one moment it was on the table and the next it has completely vanished. None of my other stamps are exactly the same (and even if they were, I want my stamp set to be complete). And buying a new stamp set will not fix this, as the old stamp set will still be incomplete.
I lost my partnership with YouTube on all my channels. This happened right when I was at a moment where I could not start working to produce more content on my channels, because I was about to pop (I think I had less than a month to go until the little one was born). Now it wasn't a lot of money. But that little bit still helped to pay some bills. And now that was gone. I haven't been able to get back into the program and I don't see it happening again anytime soon.
I didn't get to go to Boekenfestijn (annual book fair) and from the looks of it, it isn't going to return next year because the building where they held this every year has gone bankrupt and is closing. I also didn't go to KreaDoe in 2018. It is not that bad but I don't like it when traditions die. Peter and I visited KreaDoe every 2 years for the past 4 years. So we went in 2014, 2016, and it made sense to go again in 2018. But I didn't see it happening in 2018 because of money and because I am still breastfeeding Levi every X hours. I do not want to jinx that. So we decided not to go in 2018. Not that horrible like I said, but it was a bit of a bummer.
The worst news of 2018 came from a friend whom I had met in the Sims community. She told me in the summer that she had found out she had pancreatic cancer. She fought really hard, did chemo, and it didn't help. She died in October and I still don't understand it. It's really unfair and it makes you question life and everything so much more. It also makes my other "bad" things in this list seem stupid. Relatively speaking, that is certainly true. But this is my list of what had a negative impact on me/my life/caused hurt in 2018.
The final big negative thing in 2018 for me was that my printer needed new parts. And there really was no other choice. Printer didn't work without it. I can't do my job without my printer (how am I supposed to print those planner inserts, invoices and labels without it?) And because it didn't work, I had to spend all my earnings of 2018 to get that stupid printer to work again. So basically, I am working so I can work. That is what it feels like. And it sucks.
I feel like I lost some friends along the way. And I feel like there isn't much I could have done to prevent this from happening. It just happened. I think we grew apart. Or they just grew tired of me? See, my mind goes places. I'm sure that's normal. Point is, losing friends hurts and you wonder why it happens. You can't always prevent it. Accepting it can be difficult.
This is one of those taboo subjects, but I really don't care. Probably because it is not my fault that I am suffering from this. But my incontinence has increased drastically. I hate it, and there really isn't much I can do about it. Nothing more than what I've already tried and have been trying for years. But this ruins certain aspects of my life. And I feel -having had this issue since I was just 23- it's not fair that I've had to endure this for so long with no improvement in sight.
Final one on the list, I am depressed again. And my therapy ended. Long story short, I was in therapy via the hospital. But their psychiatry department closed, and all the patients have to be moved to other hospitals and clinics etc. I am currently on a waiting list for the autism center (where I went 4 years ago). But the waiting list is long. Currently about 6 months or so. I feel alone and I feel like I have nowhere to go, no one to help. Whenever something is wrong, I do not have a professional to talk to. I struggle with my autism every day and now with the depression on top, I feel lost.
Sorry to end this post on such a negative note. This post helped me think about what happened in 2018, good and bad. I could continue for a little while. But I think this covers most of it. Let's hope the good things in 2019 overshadow the bad things.