Lawn Fawnatics Challenge #35: Coffee, Tea and Treats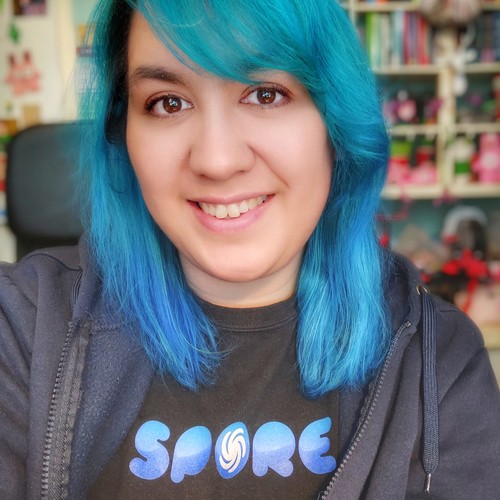 I'm a Dutch designer and artist. I run 2 Etsy shops. On Rosana Kooymans: Art & Design I mostly sell Freezer Bunny plushies and hand drawn illustrations. And on Retro Hugs I sell planner and craft supplies.
I'm crazy about my Filofax and Carpe Diem planners, and I also create custom inserts and stickers for planners.
In my spare time you can find me gaming/creating on SNW. I stream twice a week on Twitch.
I love my geeky hubby and our 3 creative, geeky sons!
On this blog you can find some of my crafty projects (including handmade cards), illustrations, design projects, photography, family life and my health journey. I record the occasional video too, and plan on recording more crafty and planning videos soon. So keep an eye on my blog.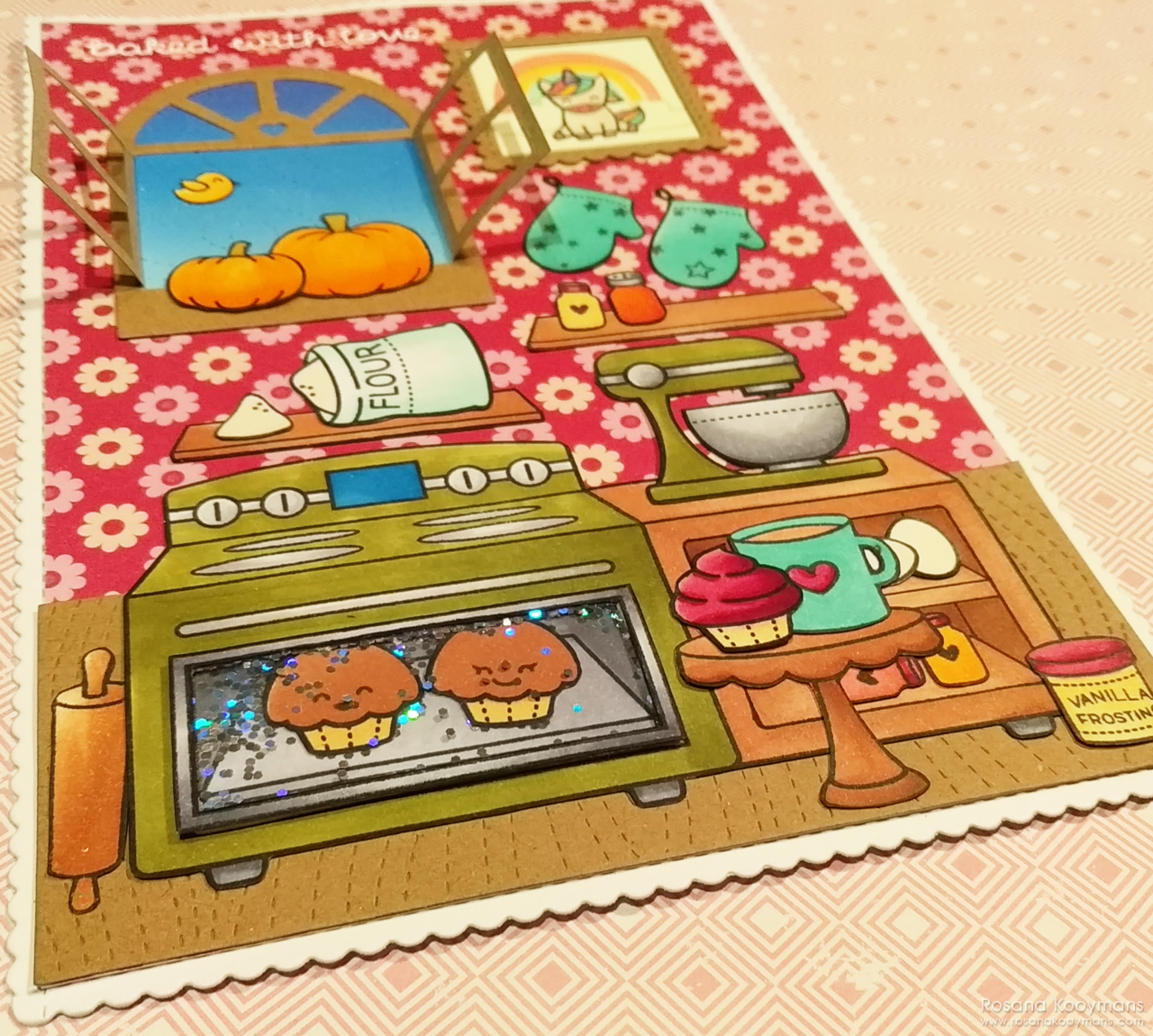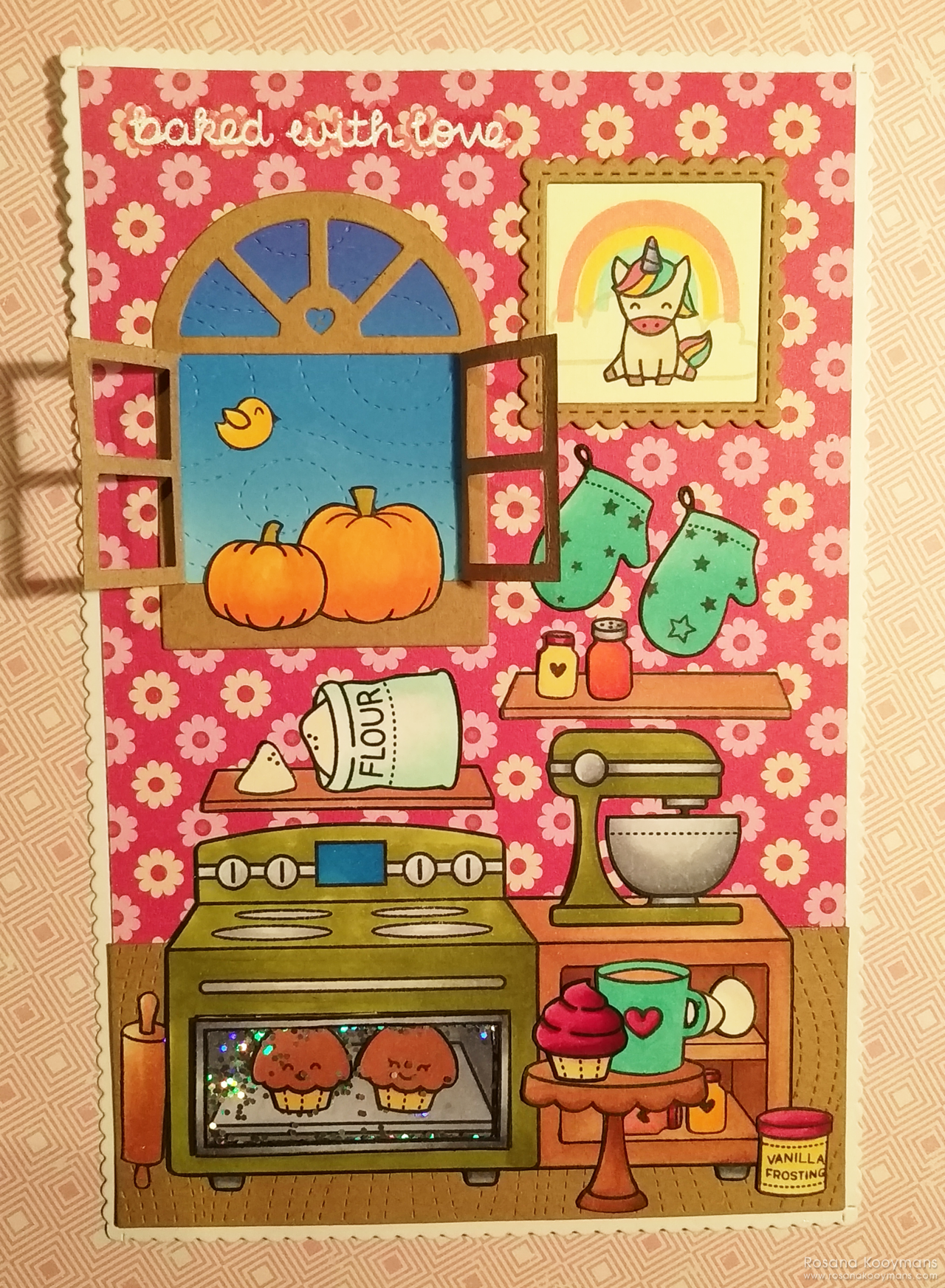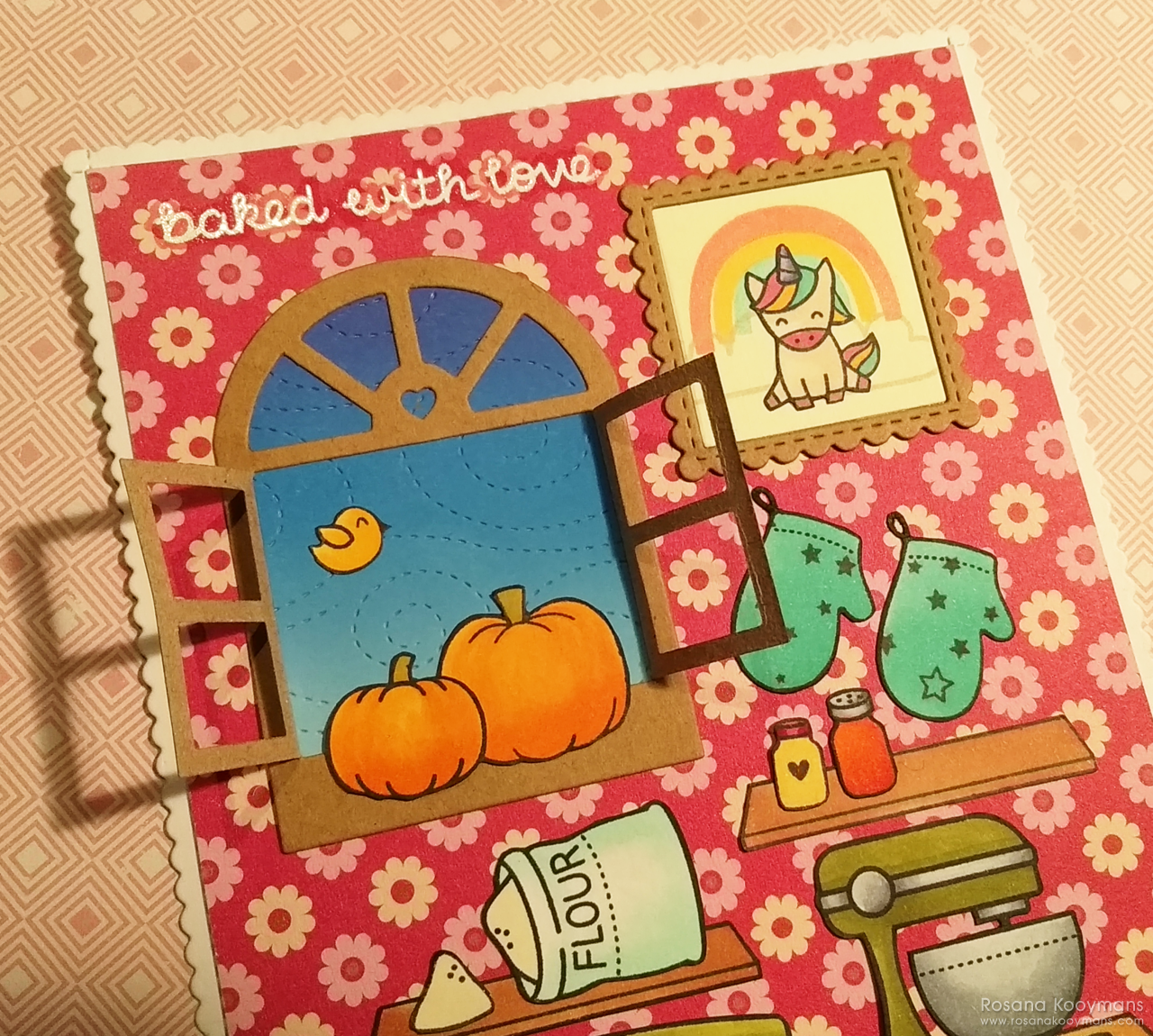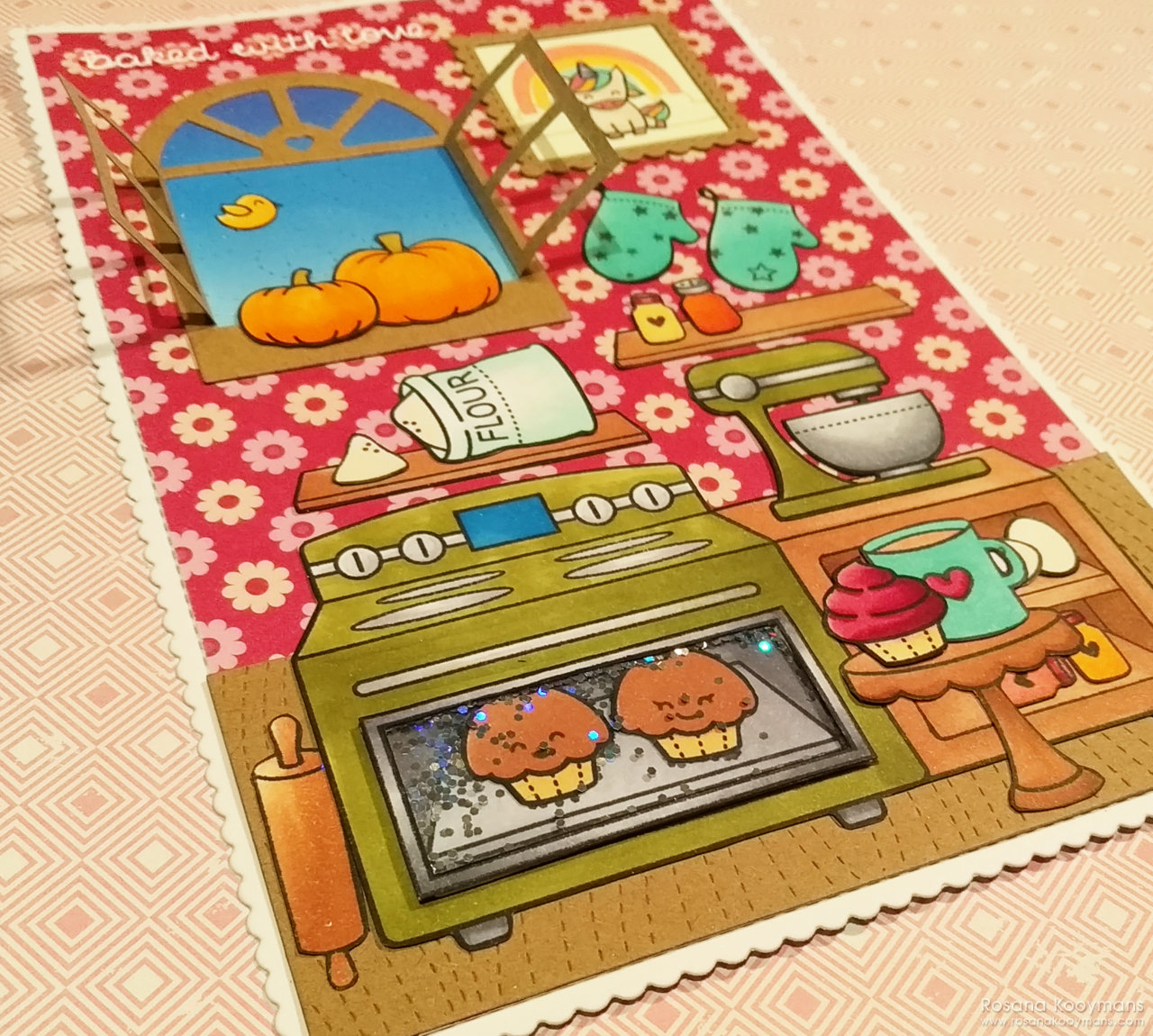 Sunday, September 2, 2018 - 23:55
Another Lawn Fawnatics challenge! This time it's the Lawn Fawnatics Challenge #35: Coffee, Tea and Treats!
For Lawn Fawnatics #33 'Fun Folds' I created a scene with a living room with my hubby and myself in it, with seafoam walls and a games console. My favourite place! Funny enough, Lawn Fawnatics Challenge #34 was about My Favourite Place... For 'My Favourite Place' I created a coffee themed card, and what do you know, Challenge #35 has a coffee theme haha!
Anyway, this time around I decided to go with a kitchen themed card. The theme is Coffee, Tea and Treats, and I figured I could implement a coffee mug and some sweet cupcakes.
I used SO many stamp sets. I will try to list them all but I might forget a few! The list is down below in this post.
To create the adjoining counter next to the stove I used the stove stamp. I did a lot of masking for this card! The lines on the inside of the counter were done using a ruler. Even though the perspective is a bit wonky, I think it works great in this scene.
I also created some shelves. I used the baking tray to create these!
For the background behind the window I used Distress Oxide inks (Blueprint Sketch, Salty Ocean and Tumbled Glass).
The actual coffee mug and yummy treat (the cupcake with pink frosting) are placed on the cake stand, which I decided in this setting is just a cute round table.
It was such a challenge to fit EVERYTHING in here, but I think I did a good job. It's a bit cluttered (which I like), but it works here.
With a bit of a wink to the fall season that is upon us (hurry up fall!) I decided to place a few pumpkins in the window.
The background paper is one of those paper I never really wanted to use because it seemed a bit ugly to me. In this setting I do think it came out nice. Because it is so pink, I decided to keep the pink details to a minimum, though they are in there (like the frosting on the cupcake and the lids on the little jars).
Something I've never done before is a shaker card. I used a piece of acetate and some cute holographic glitters for the oven.
Because the card is mostly brown and pink, and I didn't want to use too much blue/aqua/seafoam here, I decided to colour the oven and kitchen machine in olive green! This is a colour I hardly use. Very proud I finally did.
As per usual the lighting is off here, that's because it's late at night, and I don't have a lot of time left to submit the card. If I can find the time tomorrow, I'll take new photos and replace them in this post.
Oh and this "card" isn't necessarily for anyone in particular. I just really wanted to create this card. It will be on display in our office, so the hubby can enjoy the card as well.
Lawn Fawn stamp sets used:
Lawn Fawn Dies used:
You can find the Coffee, Tea and Treats challenge here on the Lawn Fawnatics website.
Thank you for visiting and reading! ♥
Comments
Gab
3 September 2018 - 9:04am
Wow! This is absolutely amazing! I love how you made a cabinet from the stove!! So clever.
nancy
3 September 2018 - 7:34pm
Oh my goodness! I'd love to do some baking in this delightful kitchen! I just love the wonderful creativity that went into crafting this amazing card! So happy you shared another fabulous card design with us at Lawn Fawnatics!