Pixel Tigger onesie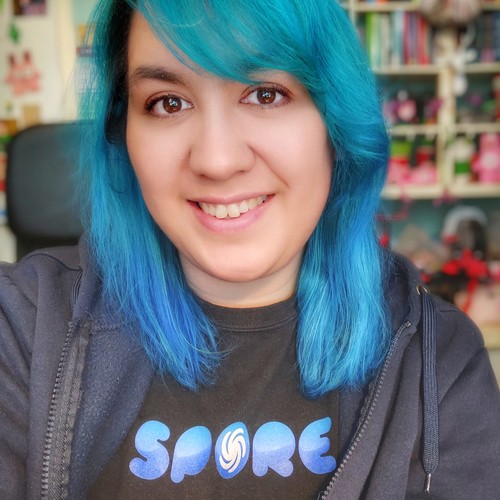 I'm a Dutch designer and artist. I run 2 Etsy shops. On Rosana Kooymans: Art & Design I mostly sell Freezer Bunny plushies and hand drawn illustrations. And on Retro Hugs I sell planner and craft supplies.
I'm crazy about my Filofax and Carpe Diem planners, and I also create custom inserts and stickers for planners.
In my spare time you can find me gaming/creating on SNW. I stream twice a week on Twitch.
I love my geeky hubby and our 3 creative, geeky sons!
On this blog you can find some of my crafty projects (including handmade cards), illustrations, design projects, photography, family life and my health journey. I record the occasional video too, and plan on recording more crafty and planning videos soon. So keep an eye on my blog.
Tuesday, January 6, 2015 - 18:34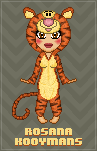 I'm currently feeling under the weather, and on top of that I'm unable to work as one of my external hard drives seems to be corrupt, so I have to copy 2TB of files to another disk. Anyway as I was cleaning my hard disks earlier this week I came across an old dollmaker I created over 12 years ago, using my own doll base and my own clothing items. I never finished it, so I never put it online. I decided to pick it up again yesterday and started creating new outfits for the dollmaker. I intend to finish it soon and put it online! Fashion has changed a lot since 2003, so I figured I should probably add some currently trending items, such as cute onesies.

So here's the first fully finished onesie that I'm going to include in the dollmaker. A Tigger onesie from Winnie the Pooh. Yay!