Inktober 2019 - Day 1: Ring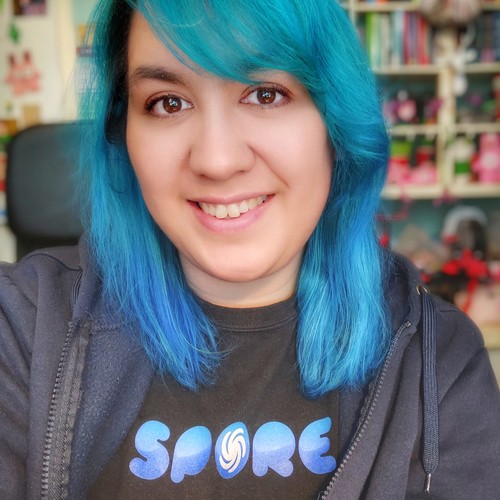 I'm a Dutch designer and artist. I run 2 Etsy shops. On Rosana Kooymans: Art & Design I mostly sell Freezer Bunny plushies and hand drawn illustrations. And on Retro Hugs I sell planner and craft supplies.
I'm crazy about my Filofax and Carpe Diem planners, and I also create custom inserts and stickers for planners.
In my spare time you can find me gaming/creating on SNW. I stream twice a week on Twitch.
I love my geeky hubby and our 3 creative, geeky sons!
On this blog you can find some of my crafty projects (including handmade cards), illustrations, design projects, photography, family life and my health journey. I record the occasional video too, and plan on recording more crafty and planning videos soon. So keep an eye on my blog.
Tuesday, October 1, 2019 - 23:05
1. R I N G
Starting over. Sort of. I won't say that digital art is cheating or whatever, but it kind of felt that way when I posted my digital Ring piece. I loved the outcome, but maybe not for Inktober. So instead I made this. With actual ink and markers, and gell pen for little highlights.
This is my interpretation of the Ring prompt. There's a ring (the moon) behind the pumpkin, and in it, there are more "rings" or you know, the craters haha.
October for me is all about pumpkins and Halloween. The moon goes perfect with Halloween. Have to admit I started out with the pumpkin and then went like, and now what? Then decided that a moon would be perfect here.