Inktober 2019 - Day 2: Mindless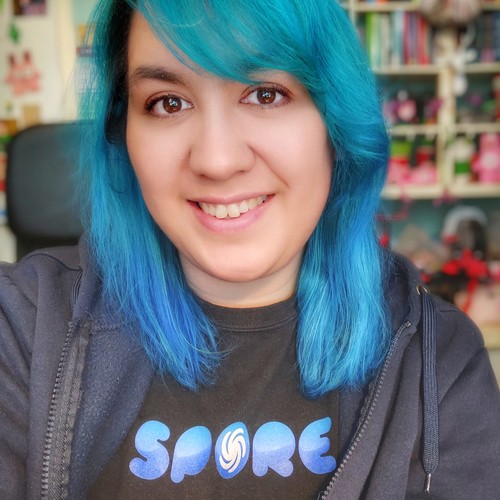 I'm a Dutch designer and artist. I run 2 Etsy shops. On Rosana Kooymans: Art & Design I mostly sell Freezer Bunny plushies and hand drawn illustrations. And on Retro Hugs I sell planner and craft supplies.
I'm crazy about my Filofax and Carpe Diem planners, and I also create custom inserts and stickers for planners.
In my spare time you can find me gaming/creating on SNW. I stream twice a week on Twitch.
I love my geeky hubby and our 3 creative, geeky sons!
On this blog you can find some of my crafty projects (including handmade cards), illustrations, design projects, photography, family life and my health journey. I record the occasional video too, and plan on recording more crafty and planning videos soon. So keep an eye on my blog.
Wednesday, October 2, 2019 - 23:00
2. M I N D L E S S
Had a lot of trouble with this one. How do you depict mindlessness? I even looked up the definition and synonyms to see if there was anything I could play with. But I didn't really like any of it. So I went with a Freezer Bunny.
Usually Freezer Bunnies are cute and cuddly. This one still kinda is, but there's something weird about this one. It's like you can look right into its soul. That, or the eyes are just holes and you can see straight through the entire bunny lol. 😂 Any way you look at it, it seems empty. Emptiness. Mindlessness.
Used ink, markers and white gel pen for details.