Inktober 2019 - Day 4: Freeze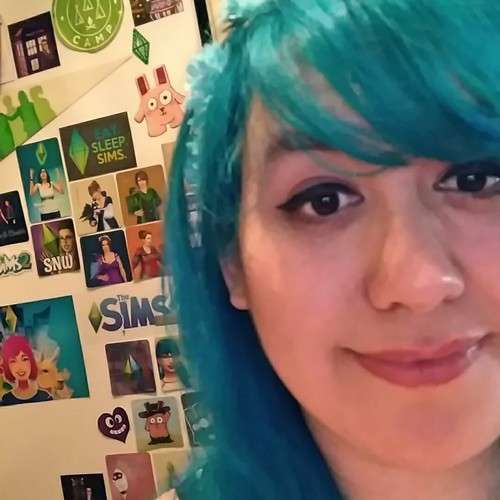 Friday, October 4, 2019 - 21:58
4. F R E E Z E
How could I not choose Freezer Bunny as today's subject?
The Freezer Bunny got its name because it was hiding in the (community lot) freezers/refrigerators in The Sims 2. It was a bit of an Easter egg at first, but soon grew in popularity amongst Simmers in the community. So much so that we still have Freezer Bunny in the current game (The Sims 4). And I'm here for it!
I'm crazy about Freezer Bunny. I don't know why. I just get really happy when I see them. I know I'm not the only one.
But you know, even (or should I say, especially?) Freezer Bunny gets cold. So I gave Freezer Bunny a scarf and some mittens in today's Inktober prompt.