Inktober 2019 - Day 4: Freeze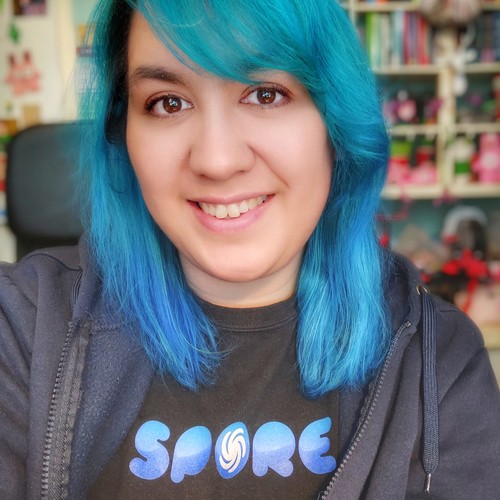 I'm a Dutch designer and artist. I run 2 Etsy shops. On Rosana Kooymans: Art & Design I mostly sell Freezer Bunny plushies and hand drawn illustrations. And on Retro Hugs I sell planner and craft supplies.
I'm crazy about my Filofax and Carpe Diem planners, and I also create custom inserts and stickers for planners.
In my spare time you can find me gaming/creating on SNW. I stream twice a week on Twitch.
I love my geeky hubby and our 3 creative, geeky sons!
On this blog you can find some of my crafty projects (including handmade cards), illustrations, design projects, photography, family life and my health journey. I record the occasional video too, and plan on recording more crafty and planning videos soon. So keep an eye on my blog.
Friday, October 4, 2019 - 21:58
4. F R E E Z E
How could I not choose Freezer Bunny as today's subject?
The Freezer Bunny got its name because it was hiding in the (community lot) freezers/refrigerators in The Sims 2. It was a bit of an Easter egg at first, but soon grew in popularity amongst Simmers in the community. So much so that we still have Freezer Bunny in the current game (The Sims 4). And I'm here for it!
I'm crazy about Freezer Bunny. I don't know why. I just get really happy when I see them. I know I'm not the only one.
But you know, even (or should I say, especially?) Freezer Bunny gets cold. So I gave Freezer Bunny a scarf and some mittens in today's Inktober prompt.