Happy Birthday Cake Hat Illustration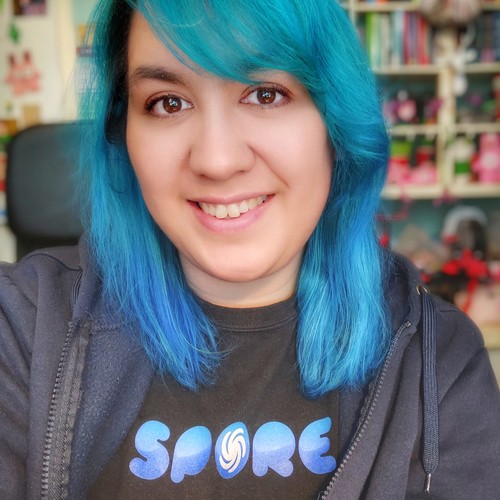 I'm a Dutch designer and artist. I run 2 Etsy shops. On Rosana Kooymans: Art & Design I mostly sell Freezer Bunny plushies and hand drawn illustrations. And on Retro Hugs I sell planner and craft supplies.
I'm crazy about my Filofax and Carpe Diem planners, and I also create custom inserts and stickers for planners.
In my spare time you can find me gaming/creating on SNW. I stream twice a week on Twitch.
I love my geeky hubby and our 3 creative, geeky sons!
On this blog you can find some of my crafty projects (including handmade cards), illustrations, design projects, photography, family life and my health journey. I record the occasional video too, and plan on recording more crafty and planning videos soon. So keep an eye on my blog.
Monday, April 6, 2020 - 14:39
People who watch our streams over at Twitch might recognise this weird hat! It's a Birthday Cake hat. A little background story to go with it:
I got this hat 10 years ago. Unfortunately one of my aunts passed away at the time, so we attended the funeral, and afterwards a lot of family members gathered at another aunt's house to chat, eat and drink. We're Dutch Indos, so we like to eat and hangout, no matter the occasion 😅 It was a memorable day for many reasons.
Our family can be really silly, so we all wore silly hats and props at some point, including this hat 😂 It's a birthday cake hat. My aunt urged us to take the props home, so we did.
Now 10 years later I retrieved the hat from the attic for our birthday streams in February. Hubby despises having to wear hats and props during the streams over at SNWgames, and this hat is no exception. Which is all the more reason for me to tease him with it 😂
So I ended up drawing the hat this week. It was still on my desk and I just felt like drawing it. This is the end result.
The drawing was done in Clip Studio Paint. I've used muted colours, quite different from the actual colours. This is a favourite colour palette I've used a lot throughout the years to draw digitally. I kinda like it!