1000 Vragen Challenge #14 - Droomberoep?!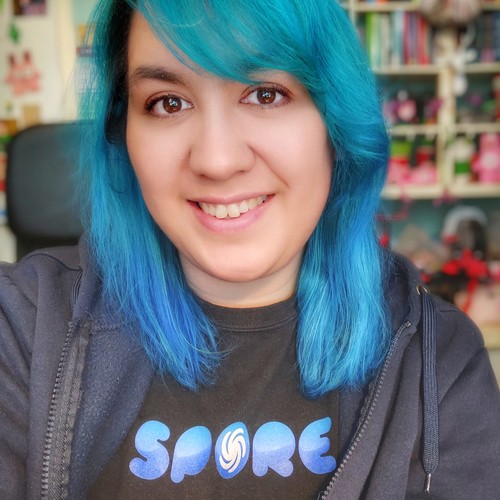 I'm a Dutch designer and artist. I run 2 Etsy shops. On Rosana Kooymans: Art & Design I mostly sell Freezer Bunny plushies and hand drawn illustrations. And on Retro Hugs I sell planner and craft supplies.
I'm crazy about my Filofax and Carpe Diem planners, and I also create custom inserts and stickers for planners.
In my spare time you can find me gaming/creating on SNW. I stream twice a week on Twitch.
I love my geeky hubby and our 3 creative, geeky sons!
On this blog you can find some of my crafty projects (including handmade cards), illustrations, design projects, photography, family life and my health journey. I record the occasional video too, and plan on recording more crafty and planning videos soon. So keep an eye on my blog.
Saturday, July 18, 2015 - 14:00
In nummer 4 (2015) van Flow zat een boekje genaamd '1000 Vragen aan jezelf' en dat leek me echt een leuk idee voor op dit kanaal. De vragen zijn dus niet door mij bedacht! Ik zal wel bij elke video die ik erover publiceer de vragen eronder zetten, zodat anderen de vragen eventueel ook in hun eigen video of blog kunnen gebruiken!
Met welke beroemdheid zou je een dag willen doorbrengen?
Ben je weleens verliefd geweest op een (onbereikbare) beroemdheid?
Wat is je droomberoep?
Vraag je makkelijk om hulp?
Wat kun je maar niet weggooien?
Welke site bezoek je dagelijks?
Zijn de beste dingen in het leven gratis?
Heb je weleens iets gestolen?
Welk gerecht schotel je gasten vaak voor?
In welke winkel wil je wel één minuur gratis winkelen?
Als je deze challenge ook doet, laat het me dan even weten!