Carpe Diem The Reset Girl Ballerina A5 Planner Boxed Set and goodies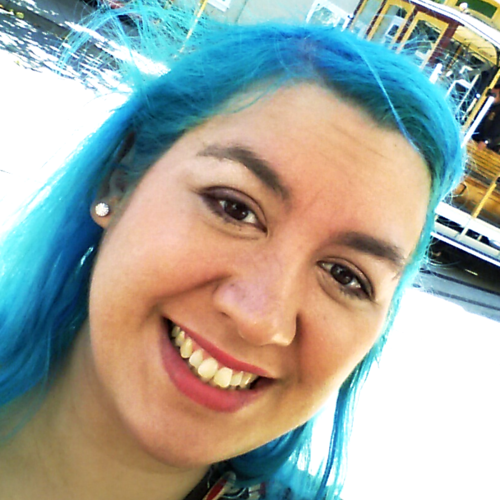 I'm a Dutch designer and artist. I have two Etsy shops. On Rosana Kooymans I mostly sell Freezer Bunny plushies and hand drawn illustrations. And on Retro Hugs I sell planner and craft supplies.
I'm addicted to my Filofax and Carpe Diem planners, and I also create custom inserts for planners. 2018 Inserts coming soon!
In my spare time you can find me gaming/creating on SNW.
I love my geeky hubby and our 2 creative, geeky sons. The only thing missing is a cat.
Read the About page to see what makes me tick.
Friday, September 30, 2016 - 19:38
I pre-ordered my new planner and matching goodies approximately 4 months ago. Everything is from the same collection from Simple Stories: Carpe Diem / The Reset Girl.
These are the items I bought:
❤ Ballerina A5 Planner Boxed Set
  ❤ 24 Monthly Calendar Pages (undated)
  ❤ 12 Monthly Tabbed Dividers (undated)
  ❤ 72 Vertical Weekly Inserts (undated)
  ❤ 1 Acetate Dashboard with Foil Print
  ❤ 4 Assorted Decorative Inserts
  ❤ 1 3x4 Pocket Card
❤ 24 Monthly Calendar Pages (undated) - yes, I bought an additional set of this!
❤ 6 A5 Double-Sided Tabbed Dividers
❤ 3 A5 Double-Sided Pocket Inserts
❤ 12 Dashboard Inserts
❤ 2016/2017 Mini Monthly Calendar Stickers (9 sheets)
❤ Insta Quote Stickers (8 4x6 sheets)
❤ Planner Basics Stickers (8 4x6 sheets)
❤ Icon Stickers (8 4x6 sheets)
❤ Clear Stickers (3 4x6 sheets)
❤ 12 3x4 Pocket Cards
❤ 67 Bits & Pieces
❤ Rotary Stamp
❤ Washi Tape - Modern Meadow
❤ Washi Tape - Sew Crafty
I ordered all of these goodies from Scrobby.nl